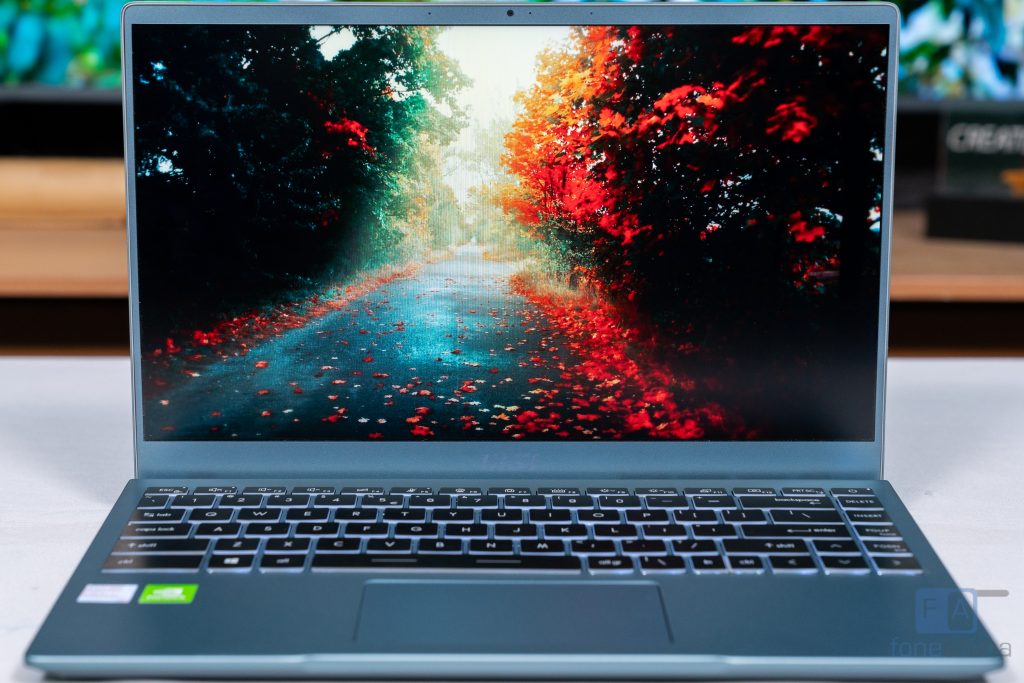 MSI is well known in the PC gaming industry for their beautiful, high-performance, high-quality products. While this is their primary field, MSI also has another division that offers business-focused products. The "Modern" series of laptops from MSI are designed for this purpose, providing elegant, low-profile, thin-and-light laptops for business professionals. The Modern 14 is one such laptop in this series, and here is our review of it.
Design and Build Quality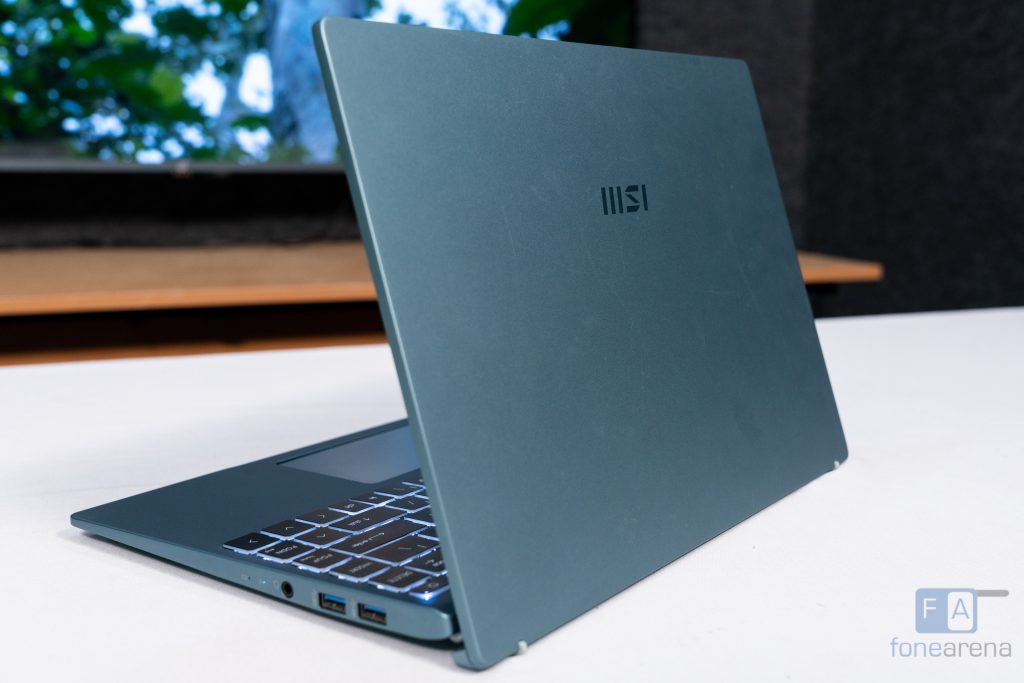 As this is a business-focused laptop, the Modern 14 does not look like a  typical gaming laptop from MSI. In fact, the laptop sports a clean look, that, true to its name, looks quite modern. The "Modern" line up is made with business professionals in mind, and it is evident from its design language. It isn't flashy, and will fit perfectly in any conference table. Even the new logo on the laptop's lid reflects the "modern" design language.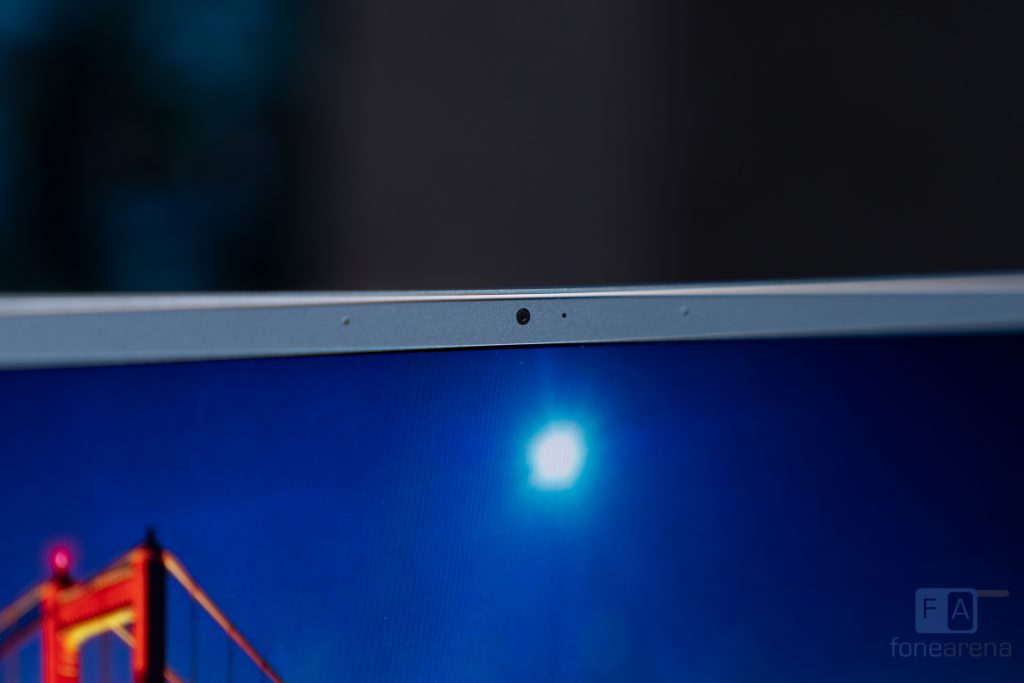 The laptop is offered in 3 colours – Bluestone, Beige Mousse and Carbon gray. Our model is the Bluestone and I love how it looks. The finish is beautiful and it certainly looks premium. The build quality is good too, with an aluminium chassis that gives it good enough rigidity while maintaining a lightweight profile. It weighs a comfortable 1.3Kgs, making it light enough to carry with you all day.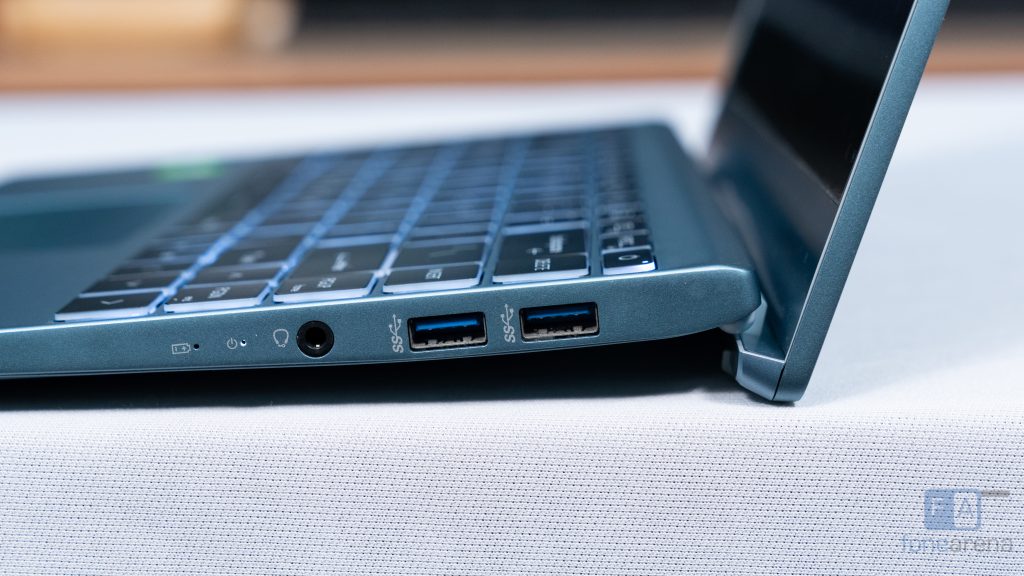 The hinge has the right amount of tension, and it is possible to open the laptop with one finger. There is a bit of keyboard deck flex, but it is fine  when typing regularly with the keyboard. The angle of the keyboard is also slightly improved as it lifts up the laptop slightly when it is open, similar to how the Ergolift hinge functions in ASUS laptops. There is no IR camera nor a fingerprint sensor, so there is no Windows Hello support, and that is disappointing for a business-focused laptop.
Display and Sound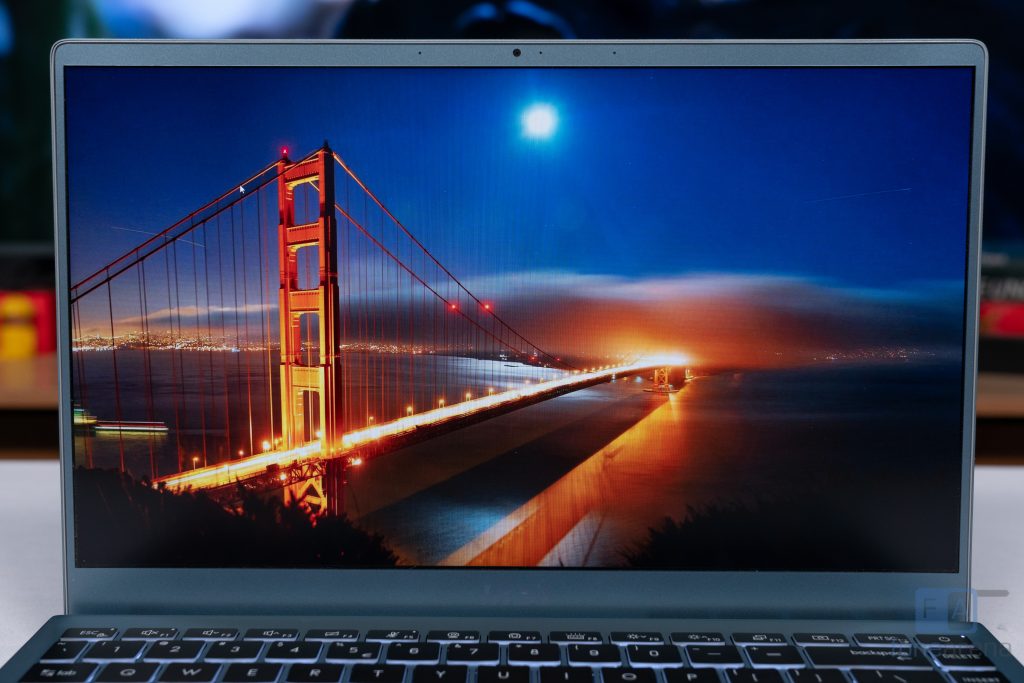 The Modern 14 features a 14-inch FullHD IPS panel with a resolution of 1920 x 1080, and a refresh rate of 60Hz. It has an aspect ratio of 16:9, which is mostly fine, but for productivity-focused laptops, I much prefer 16:10 displays. I expect MSI to make the change in their next generation of Modern laptops. The side bezels are thin, and the bottom and top bezels are thicker.
The panel itself is good. It gets plenty bright for indoor use, and the contrast is good. While it is capable of nearly 100% sRGB colour gamut, I would have liked to see better colour accuracy. It is becoming common for manufacturers to use high-colour accurate panels in thin-and-light laptops.
For sound, the Modern 14 comes with Nahimic audio technology built-in and it can support audio playback at up to 24bit/192kHz quality. The laptop is also High-Res certified. Regarding the speakers, they aren't good. The audio quality itself isn't bad, however the speakers just don't get loud enough.
Performance and thermals
The Modern 14 is powered by the 11th Gen Intel Core i7 – 1165G7 CPU paired with an NVIDIA GeForce MX450 GPU. For RAM, it offers 8GB of DDR4 3200MHz, and for storage it has a Micron 512GB PCIe Gen 4 SSD.
The Core i7 – 1165G7 is a 4 core/8-thread processor that has a base clock of 2.80 GHz. During my review, the CPU boosted well over 4 GHz, but settled around 3.4GHz during long renders. The processor is good for most business-related tasks and simpler productivity workloads such as word processing. I did not experience any hitches when using Chrome, Microsoft Word, Excel, and even some Adobe Lightroom.
The discrete NVIDIA GeForce MX450 is much better than the integrated Intel Iris XE graphics. it provides a healthy boost in performance in 3D-accelerated applications and other GPU-bound tasks. It can handle some light gaming, too, with playable frame rates in games such as Valorant and CS:GO.
Here are some benchmarks: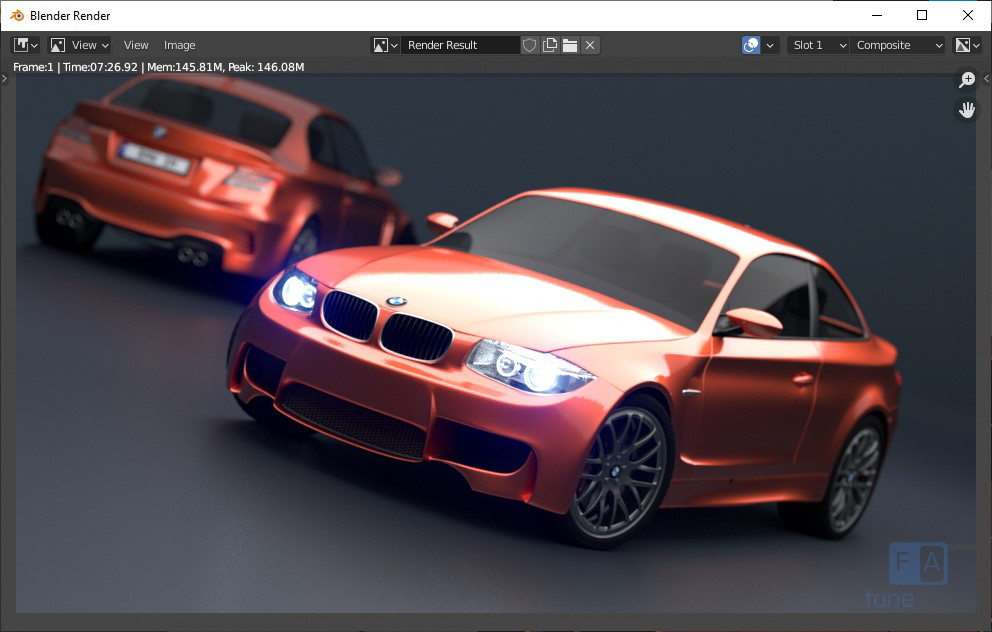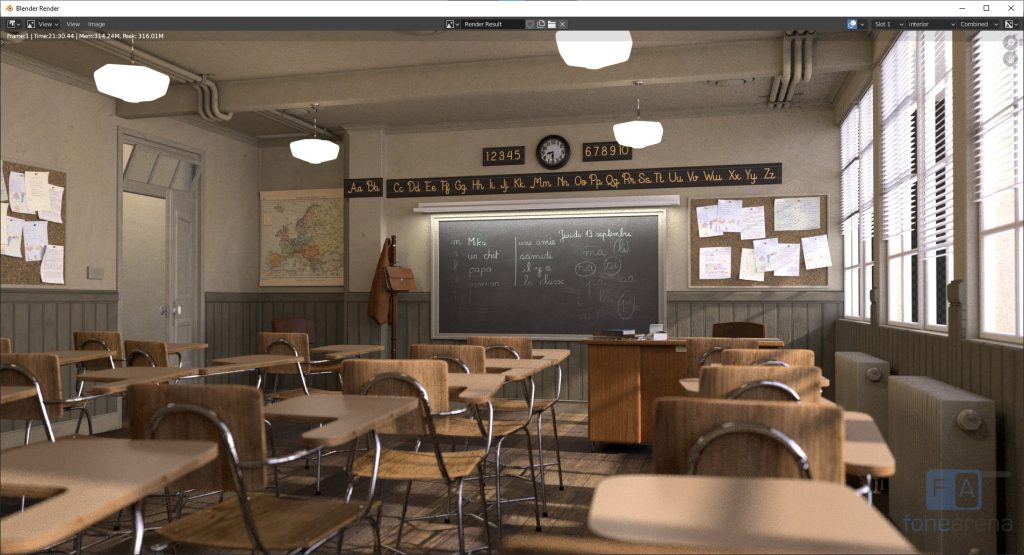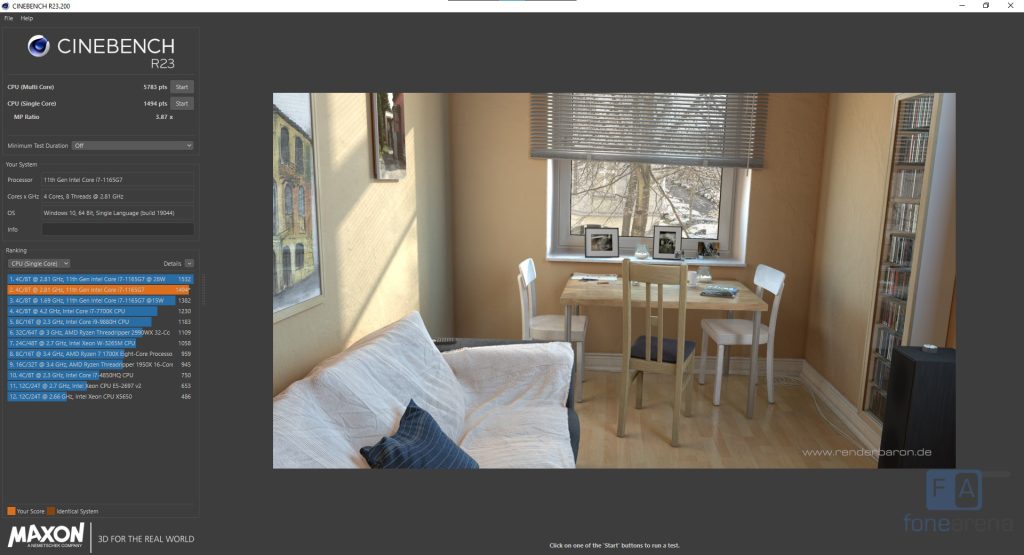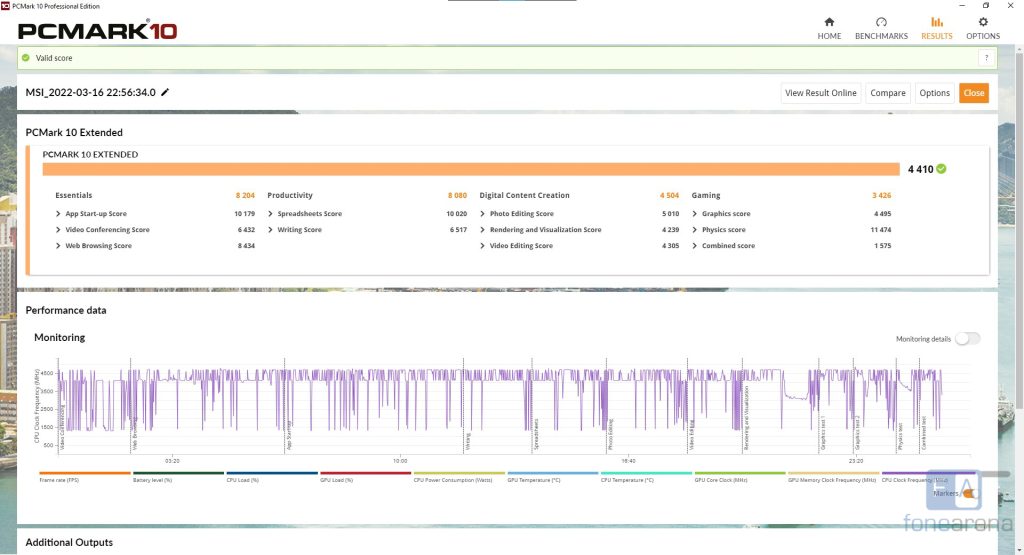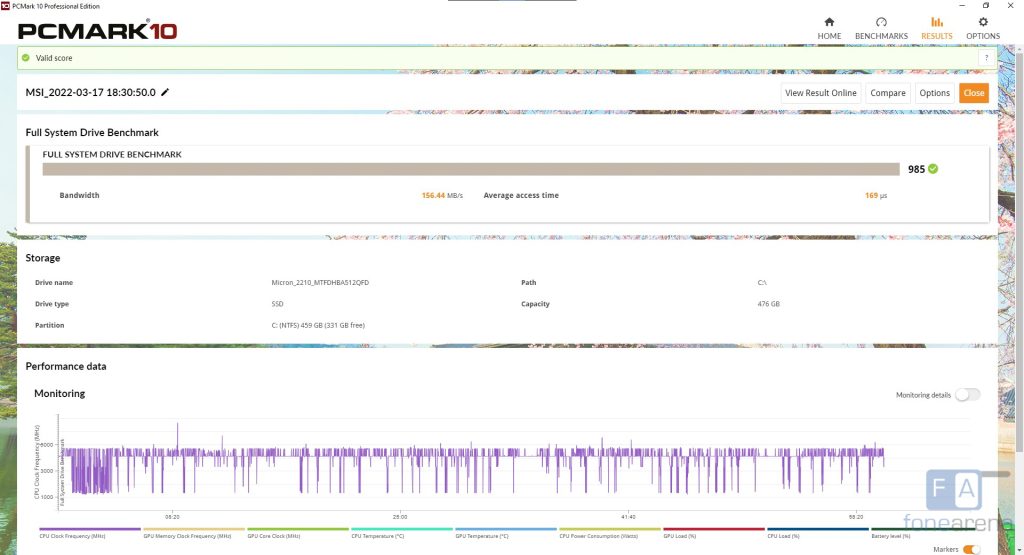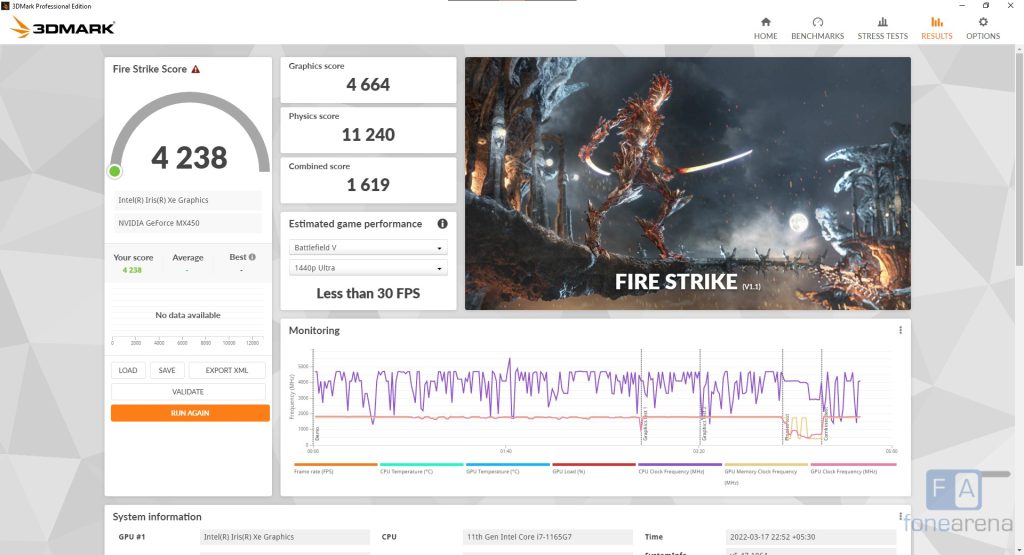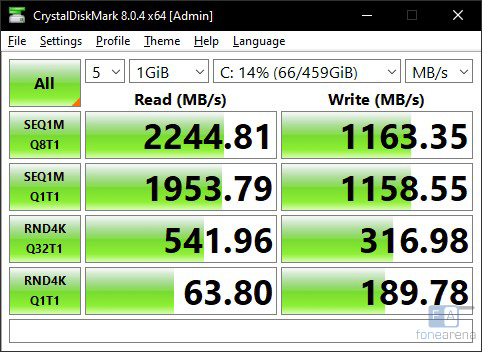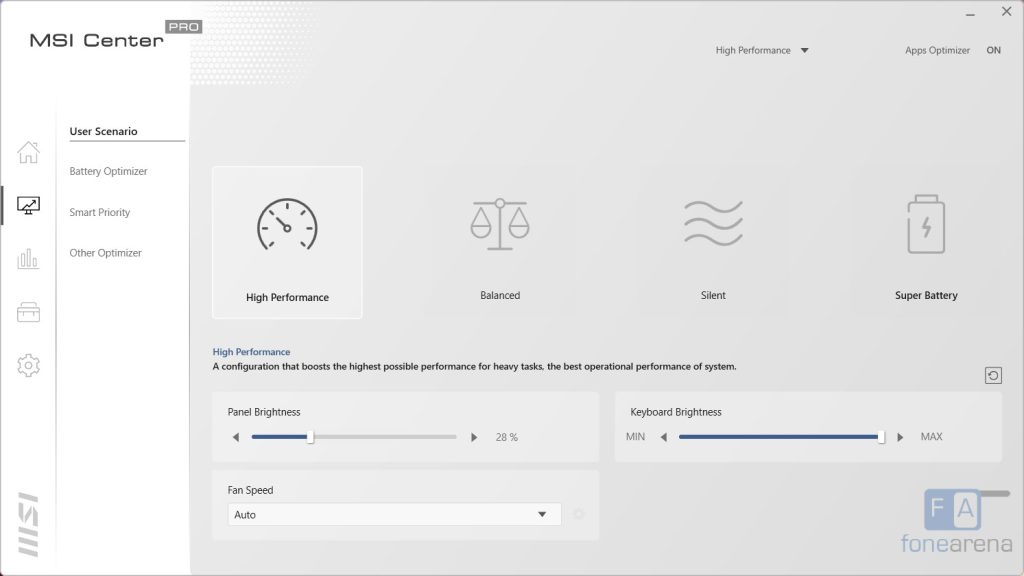 The laptop comes pre-installed with MSI Center Pro, which offers a wide-variety of tools to view metrics and control the laptop. There are options to choose the performance levels, battery charge levels, run system diagnosis tools and more.
With regards to thermals, for most tasks, the MSI Modern 14 operates silently. During heavy tasks such as video rendering and blender renders, the fans become noticeably audible, but not annoyingly loud.
Keyboard and trackpad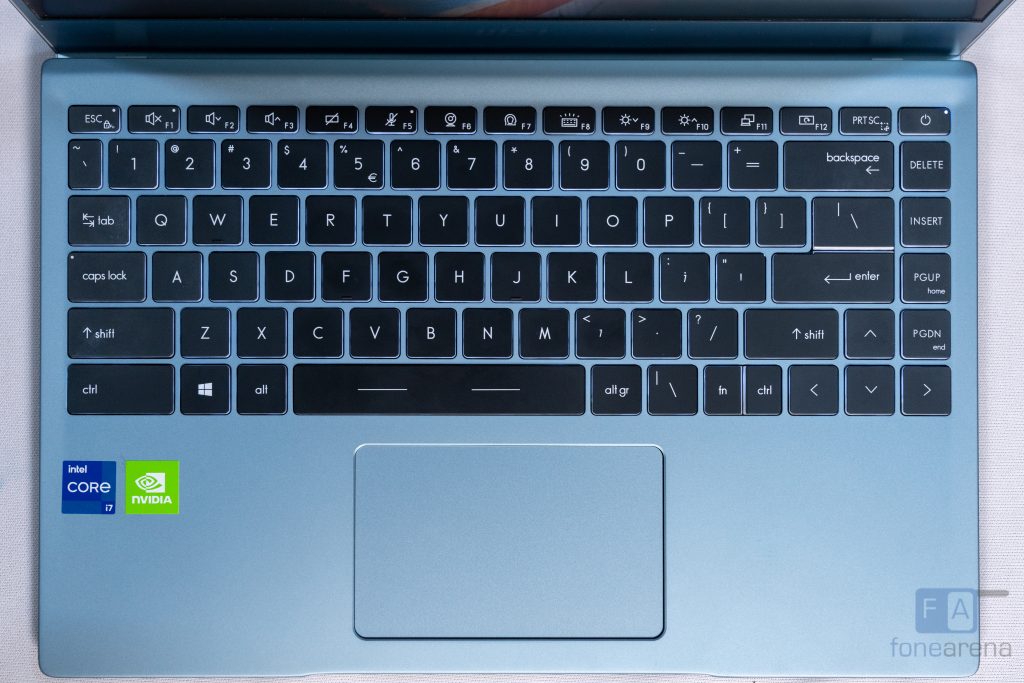 The keyboard on the Modern 14 is good. The keys are well spaced, and this is due to the fact that there is a number pad. Each individual key is also big, which makes them a little easier to type on. It has white backlighting, and the font is clear and legible. One thing to note is the keyboard is aligned to the left like older laptops, and not center aligned.
The layout of the keyboard has some unique quirks that may take some time to get used to. For one, the left CTRL button is the same size as the left Shift button. The right CTRL button is half sized and has the Fn button right next to it. The F12 key has a shortcut to rotate the display by 180°, which is bizarre. And there is an extra backslash key in between the left ALT and left CTRL key. A nice feature is a row of the keys on the extreme left for Delete, Insert, Page Up and Page Down, which will be useful in productivity applications.
Typing on this keyboard feels good. The chiclet-style keys have 1.5mm of key travel which is nice, and they feel a little soft when bottoming out. Key stabilization was good too. While pressing the keys weren't noisy when typing slowly, I did notice a fair amount of noise when typing quickly.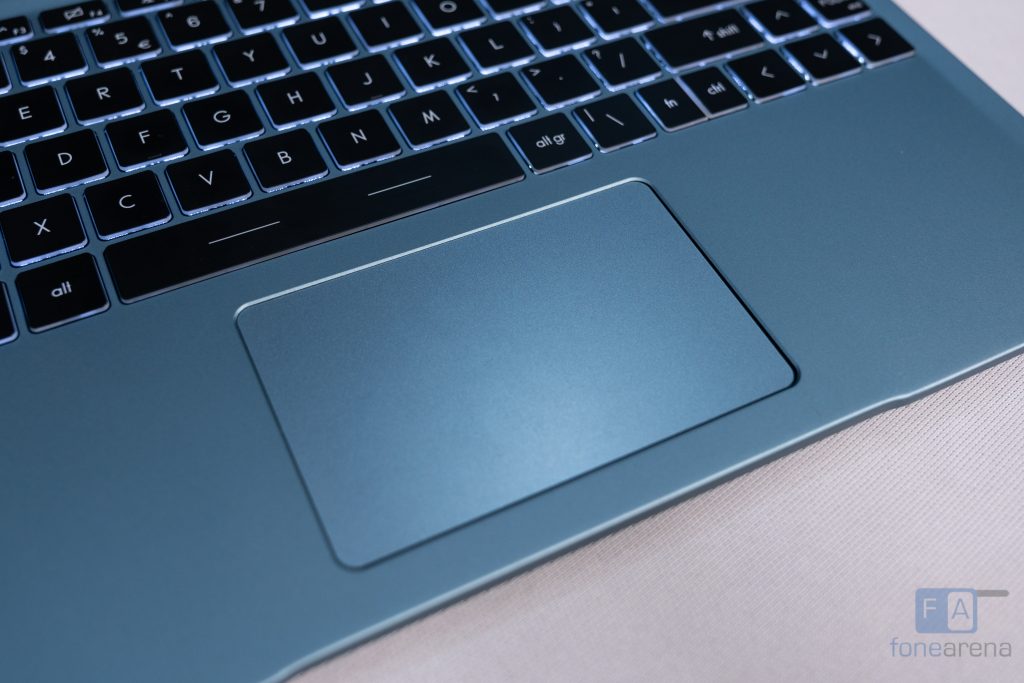 The trackpad has a smooth surface, and runs Windows Precision Drivers. The tracking was nice and accurate, and I had no problem using Windows gestures. This click mechanism was also fine. My only issue with the trackpad is its size. Compared to other laptops in its segment, the trackpad is a little small, and I hope MSI increases the size in the next version.
Ports and Connectivity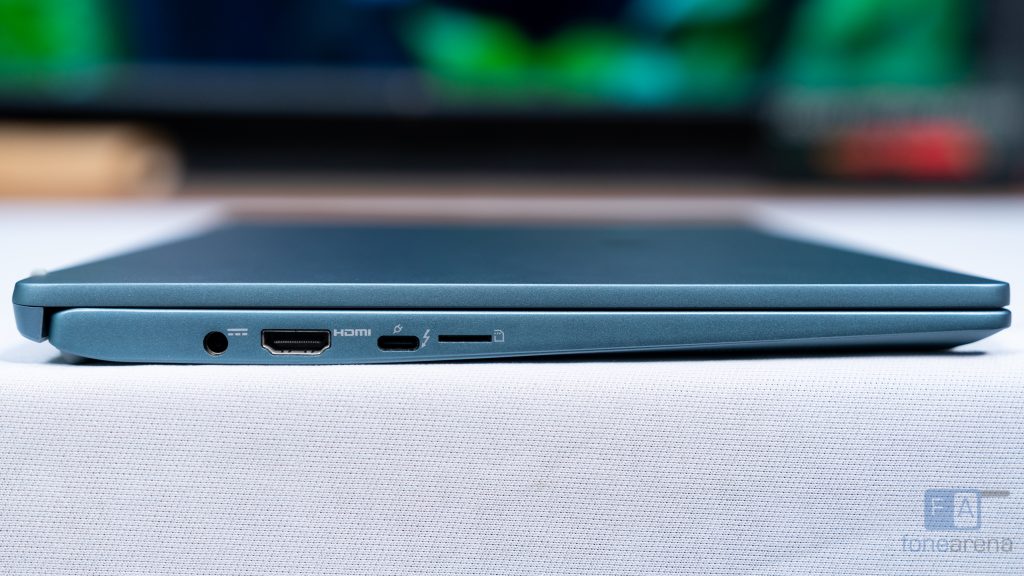 On the left side, there is a MicroSD port, a USB Type-C port with support for Thunderbolt and DisplayPort, an HDMI 2.0 port and DC charging port. On the right side, there are 2 USB Type-A 3.2 Gen 2 ports and a 3.5 mm combo audio jack.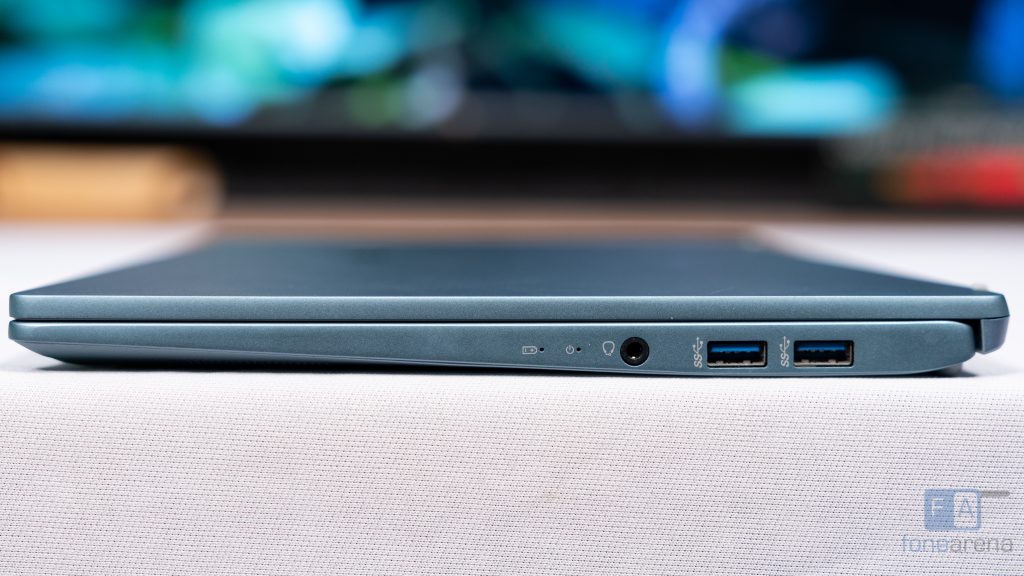 These ports are good for business-focused laptops, although I would have liked to see a full size SD card slot instead of a MicroSD card reader.
Wireless connectivity is good, with support for both Wi-Fi 6 (802.11ax) and
Bluetooth v5.2, and during my testing, they functioned properly without a hitch.
Battery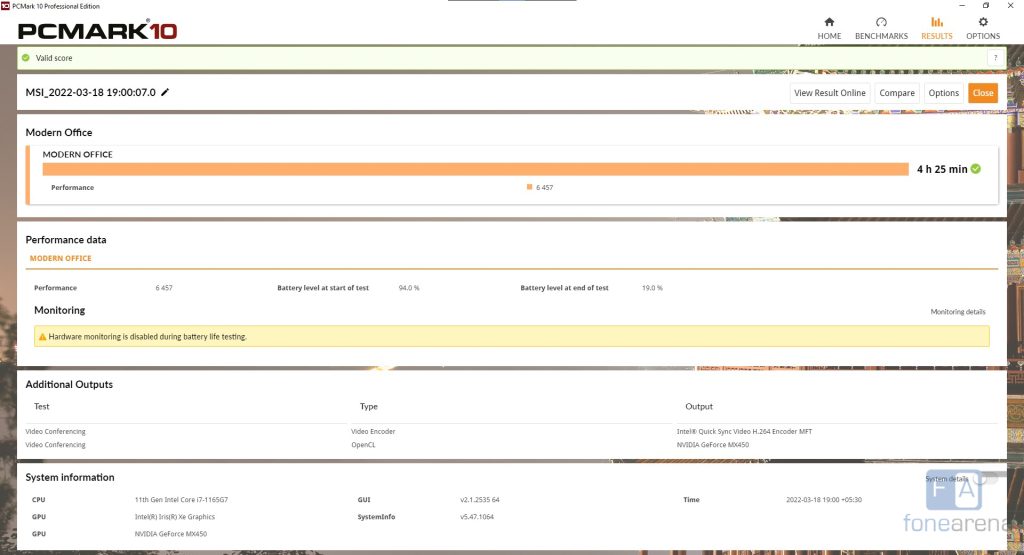 There is a 3-cell 52 Wh battery inside the Modern 14, which is considered average for a laptop in this segment. I was able to get about 4 hours of work done on a single charge, which is a little lower than expected. This included a lot of word processing, light photo editing and watching some videos online. Most laptops in this segment offer more than 6 hours of battery at least for regular use. In PCMark 10's battery benchmark, it achieved a score of 4 hours and 25 mins.
Regarding the charger, the MSI Modern unfortunately uses a barrel plug instead of USB Type-C charging. The charging brick is compact and can output 90W maximum, which charges the laptop fairly quickly.
Conclusion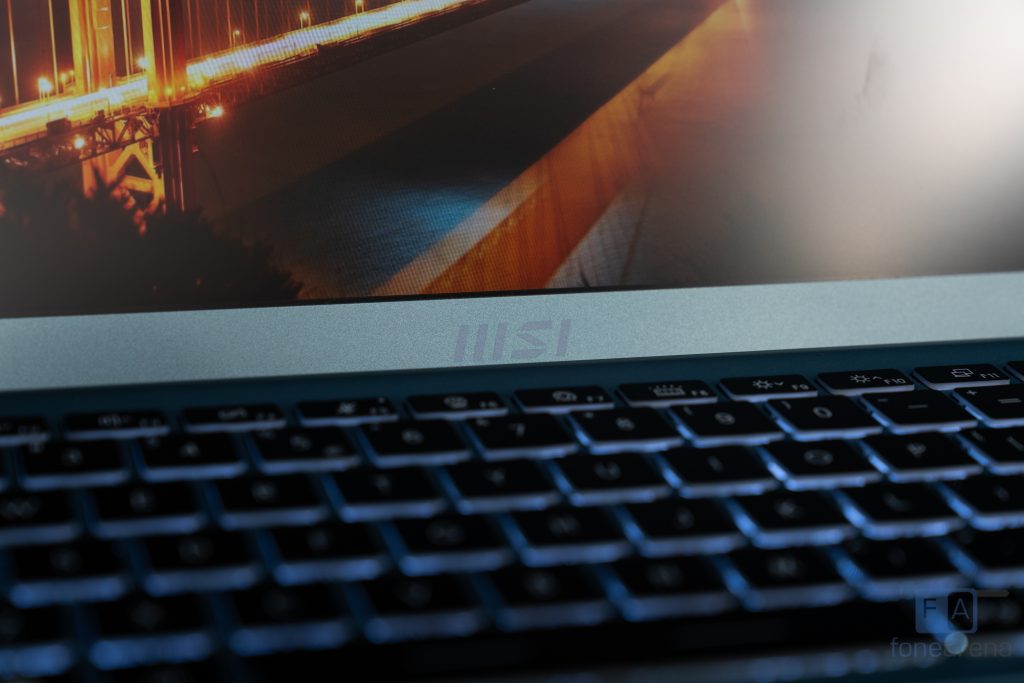 The Modern 14 is a good thin-and-light laptop that has an elegant design with a strong but light chassis, offers good-enough performance, nice keyboard and a good screen. While some elements feel out-dated, such as the 16:9 display and lack of biometric authentication. The battery life is not the strongest performer either. However, the laptop offers a good experience overall.
At a price of Rs. 76990, the MSI Modern 14 is in a market with some tough competitors. There are a lot of great options from ASUS, Lenovo, and HP, and they also enjoy strong brand recognition in India. The MSI Modern 14 is a good choice, though, especially if you love its design aesthetic.
Availability
The MSI Modern 14 B11SB is available for purchase on Flipkart for a price of Rs. 76,990.
Pros
Elegant and professional design with strong chassis
Good performance with discrete GPU option
Easy-to-type keyboard and good trackpad
Cons
Below-average battery life
16:9 aspect display, 60Hz refresh rate.
Speakers don't get loud at all