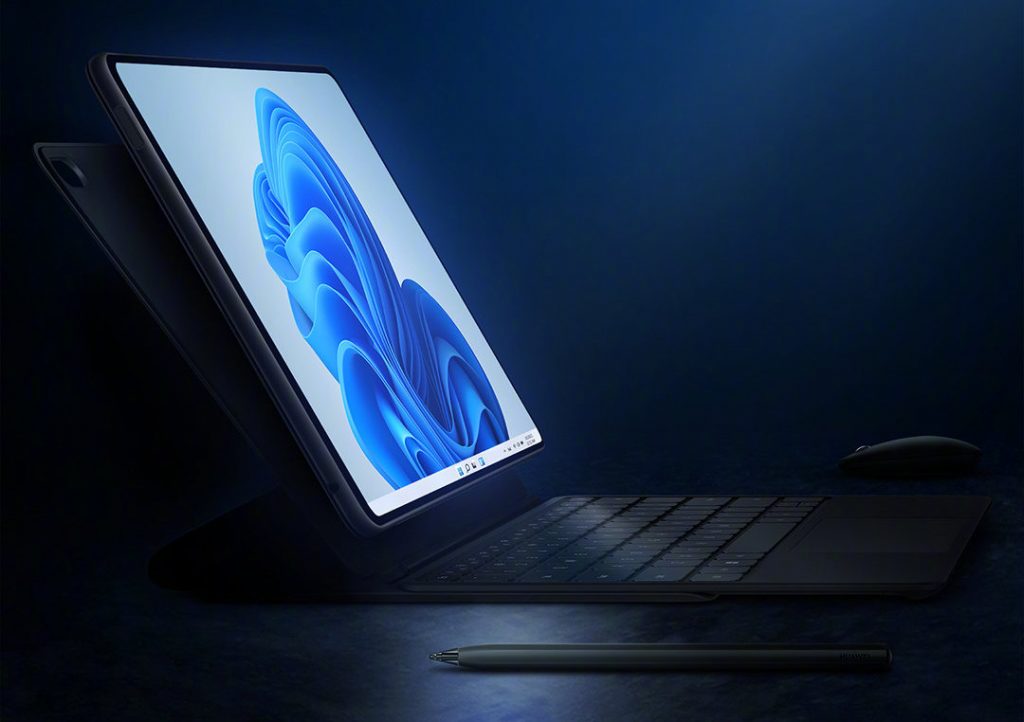 Back in 2017, HUAWEI introduced MateBook E series 2-in-1 notebooks, and in 2019, HUAWEI's MateBook E 2019 model powered by Qualcomm Snapdragon 850 processor, built-in 4G LTE, was introduced. Now the company has started teasing a new MateBook E 2-in-1 notebook that will be released on November 17th.
This shows the device with a screen that has rounded corners, a matching keyboard cover, mouse and stylus, and it also confirms Windows 11. It will also come with a rear camera, possibly with flash, according to the cutout in the keyboard cover.
Based on rumours, this will have a high screen-to-body ratio, and a light-weight body compared to older models.
HUAWEI Watch GT Runner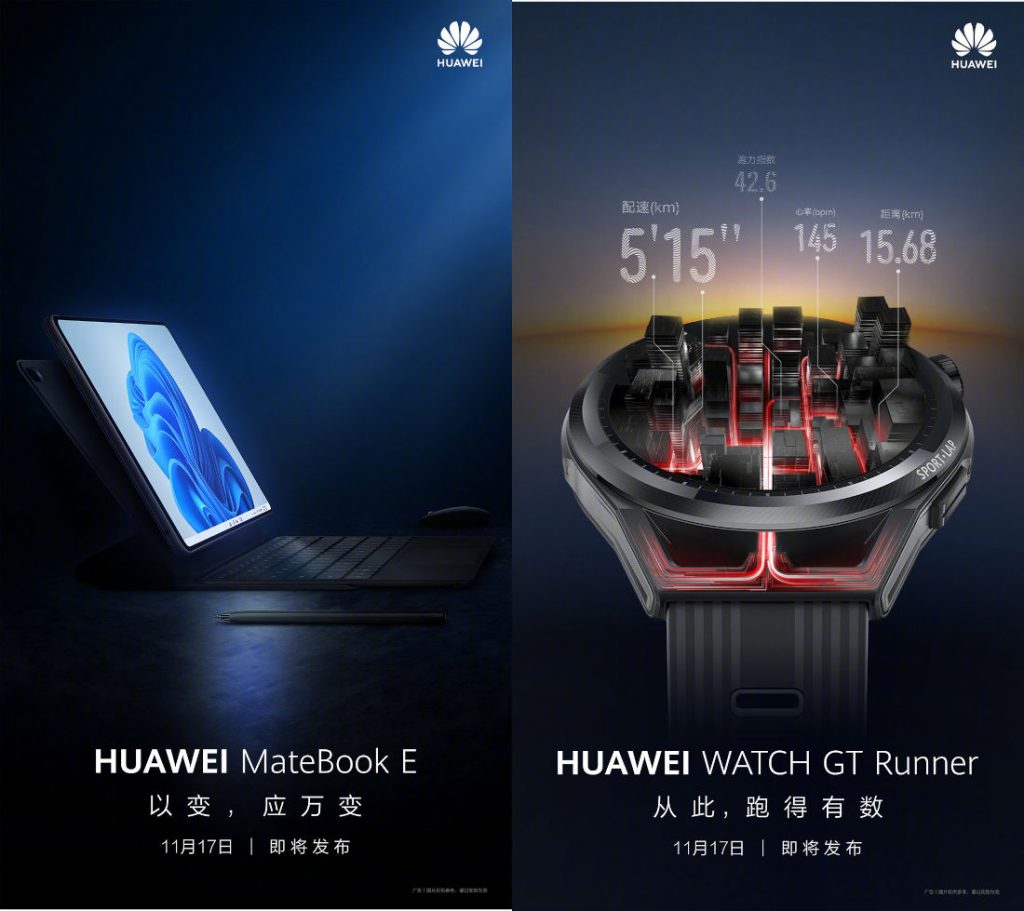 Along with the new MateBook E, HUAWEI has also confirmed that it will introduce a new version of the Watch GT – the Watch GT Runner designed for professional runners. This comes after the HUAWEI Watch GT 3 which was introduced for the global markets last month.
The WATCH GT Runner edition will offer optimized GPS antenna performance for marathon track-level precise location lock and will run Harmony OS.
We should know more details about these upcoming products in the coming days, before they go official next Wednesday.