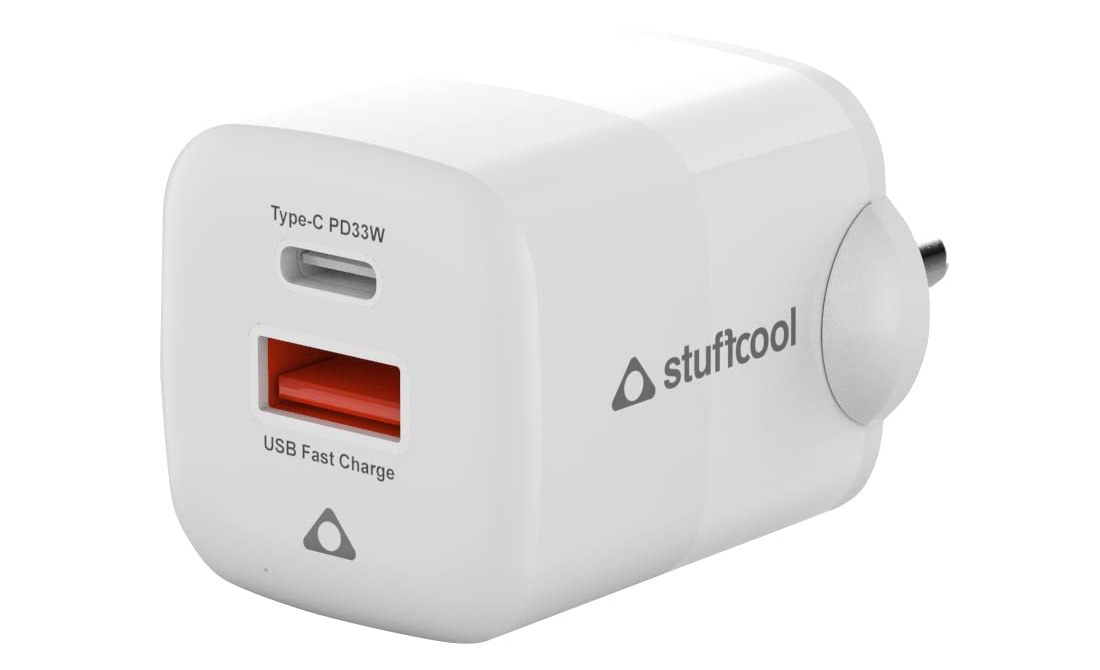 Stuffcool, an Indian company known for their smartphone accessories and gadgets, has announced a new, compact, dual port wall charger called the Neutron 33. It utilizes GaN technology, and features support for a USB Type-C port with Power Delivery, along with a USB Type-A QC3.0 port.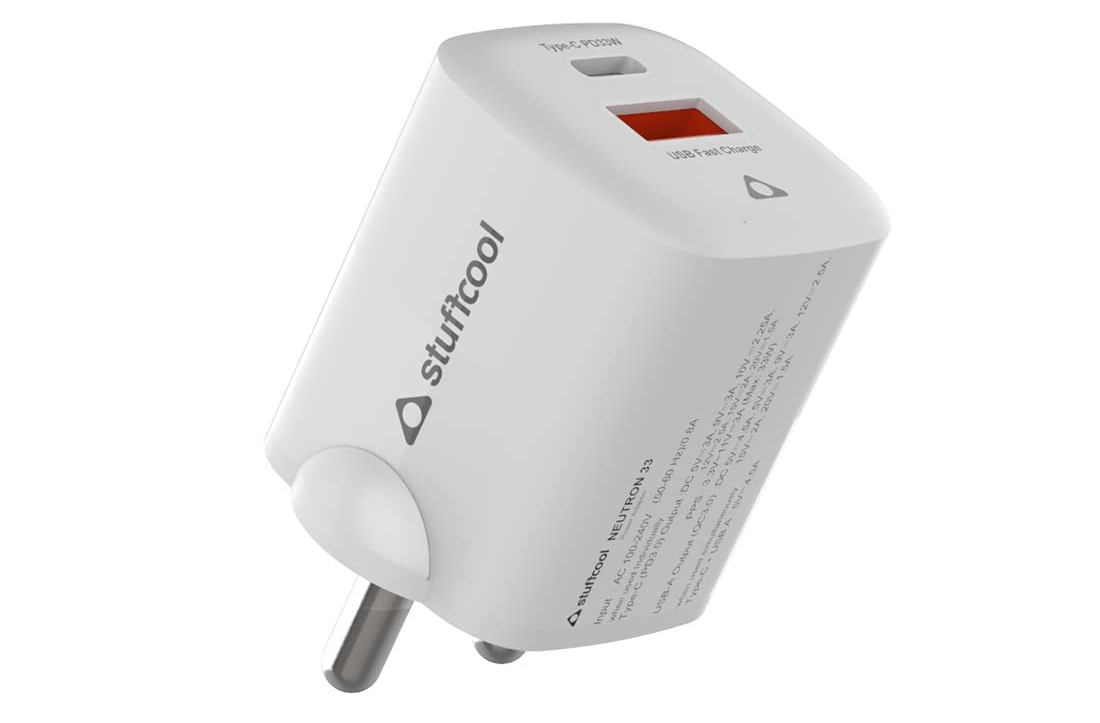 The Stuffcool Neutron 33 is an upgraded version of the Neutron PD20W that was launched earlier this month. Thanks to GaN technology, it is capable of of delivering up to 33W via the USB Type-C PD port, and yet maintains a compact size of 3.5cm wide and 4cm deep. The second port is a USB Type-A port that can deliver up to 18W of power with support for Qualcomm QuickCharge 3.0 technology.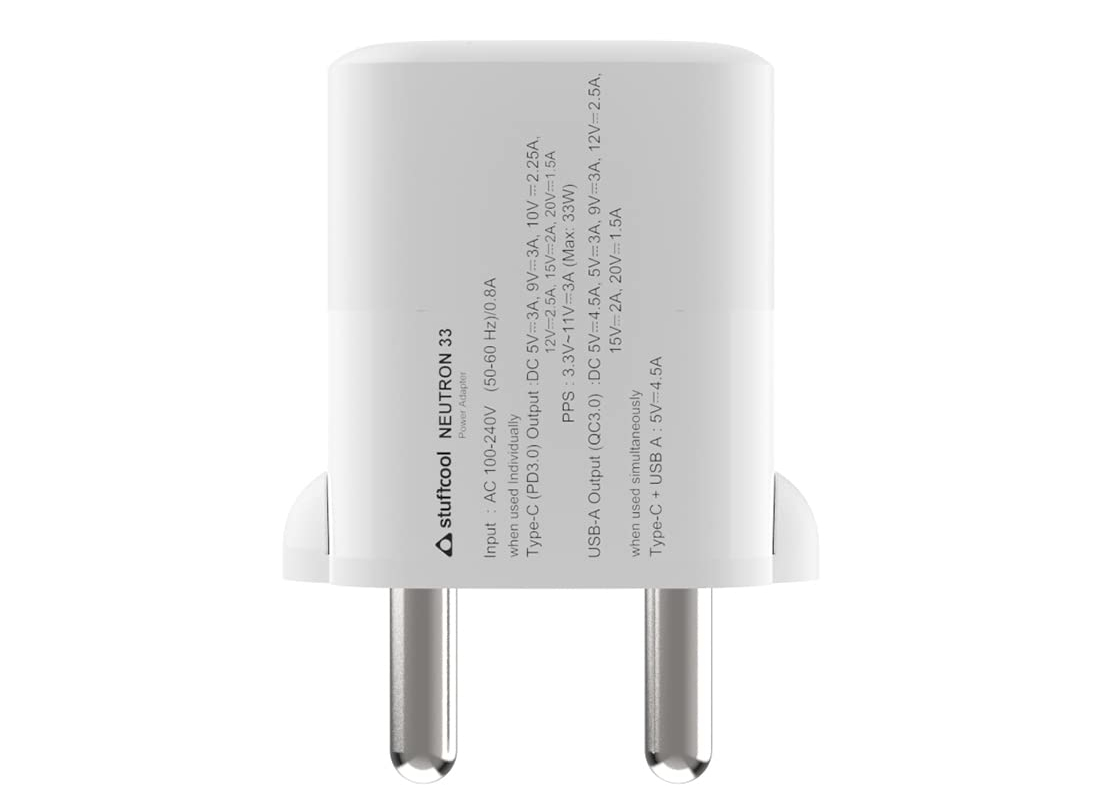 The charger is also compatible with Samsung PPS fast charging protocol and other fast charging standards from Xiaomi and POCO. It can also charge MacBook Air (M1), says the company. When the ports are used simultaneously, it can deliver a total output of 22.5W. It comes built in with 6 Layer safety protection, an Auto Detect IC, along with BIS approval.
The Stuffcool Neutron 33 is priced at Rs. 2999, but it is available from stuffcool.com and Amazon at an introductory price of Rs. 2299.