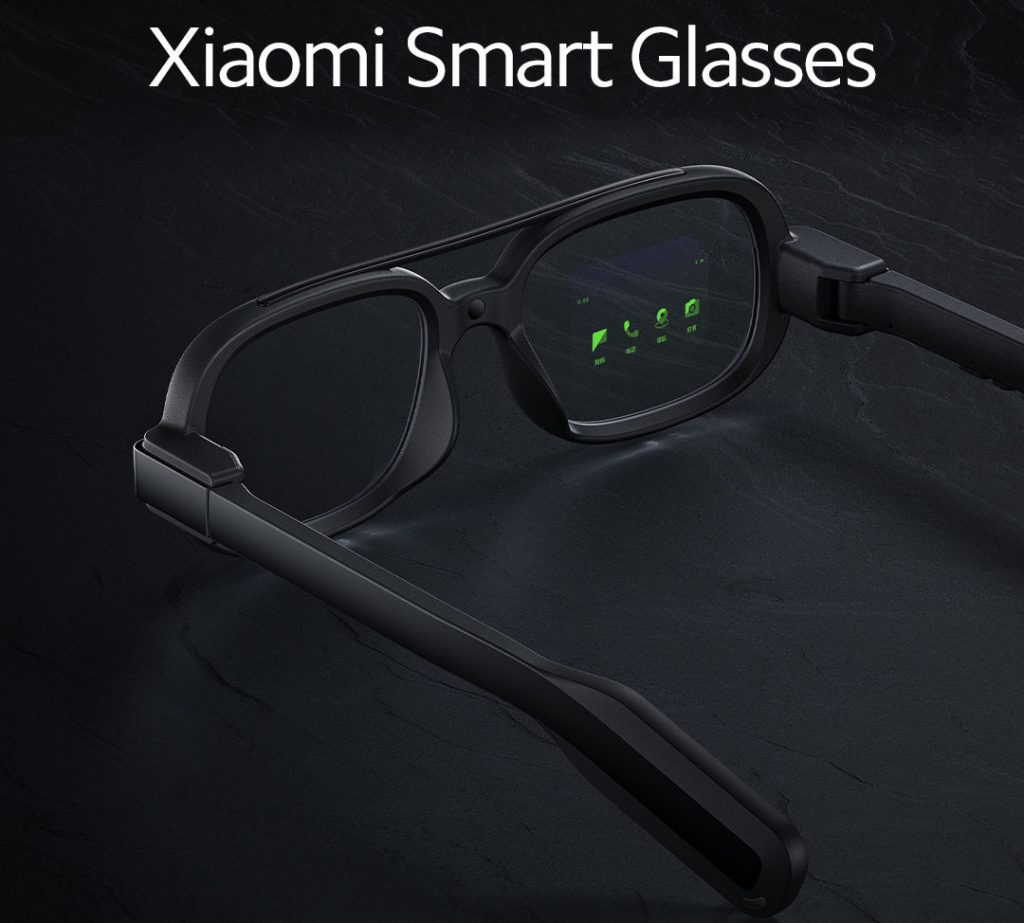 Xiaomi has announced Xiaomi Smart Glasses, the company first smart wearable device concept. It looks like ordinary glasses, but these integrate MicroLED optical waveguide technology so that it can display messages and notifications, make calls, navigate, capture photos, and translate text.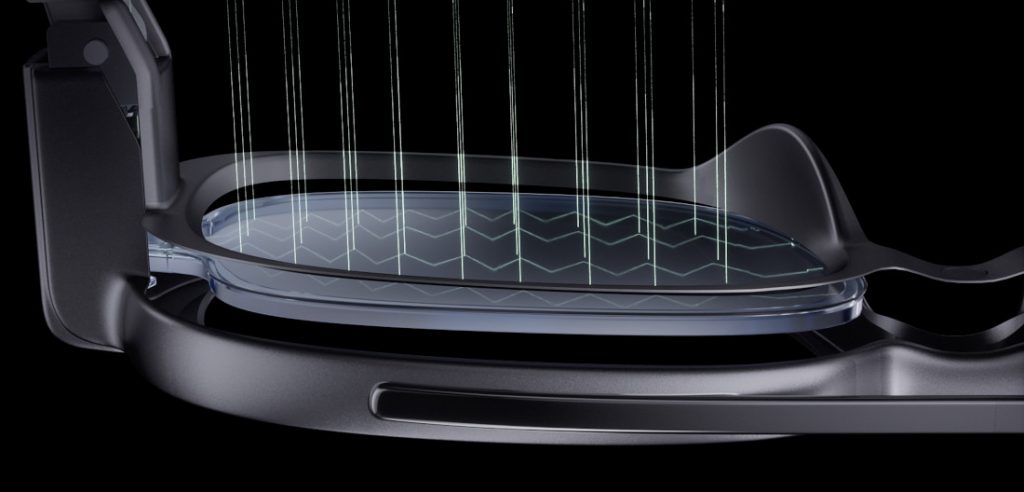 Highlights of technology used in Xiaomi Smart Glasses
Adopts MicroLED imaging technology to lower the design space needed in structural design, as well as the overall weight of the device, so it is just 51 grams.
Display chip in the glasses are just 2.4mm x 2.02mm with individual pixels sized at 4μm, and fit perfectly within the frame of the glasses.
Ultra-efficient monochrome display solution is capable of reaching a peak brightness of 2 million nits so that it can allow sufficient light to pass through complicated optical structures before reaching the eye even in harsh direct sunlight.
Since the MicroLEDs pixels are individually lit, it offers deeper blacks.
By adopting optical waveguide technology which refracts lights at 180°, the MicroLED display accurately transmits light beams to the human eye through the microscopic grating structure of the optical waveguide lens.
The grating structure etched onto the inner surface of the lens allows light to be refracted in a unique way, directing it safely into the human eye.
Optical waveguide technology significantly reduces device size and weight, and therefore allows smart glasses to approach the form factor of traditional glasses.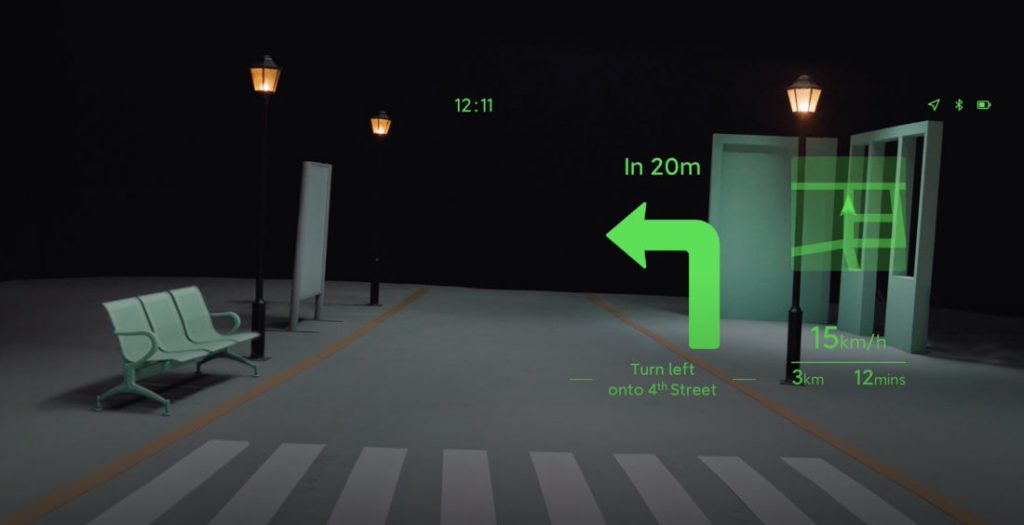 Integrates a total of 497 components including miniature sensors and communication modules offering independent operating capability.
In addition to basic notification, call display, etc., it can also independently complete functions such as navigation, taking photos, teleprompter, and real-time text and photo translations.
Uses XiaoAi AI Assistant to show key notification", "phone call", "navigation", and "photo translation"
Uses dual beam forming microphones and speaker for phone calls and transcribing audio into text with translations in real time
Can present roads and maps in front of you in real time so that you can keep your eyes on the road safely and conveniently.
5MP camera on the front can also take photos and translate text in photos. An indicator light next to the camera will illuminate when the camera is in-use to indicate that photos are being taken.
Powered by quad-core ARM processor, has a battery, touchpad, Wi-Fi/Bluetooth modules, and runs Android operating system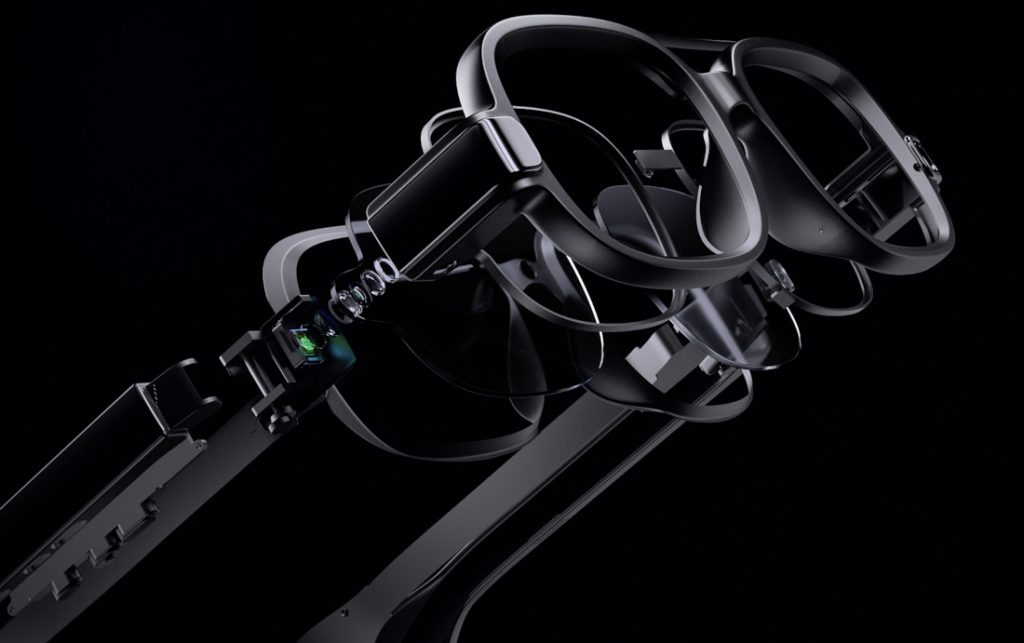 Since it is still a concept, Xiaomi has not revealed when it will officially launch the Xiaomi Smart Glasses.