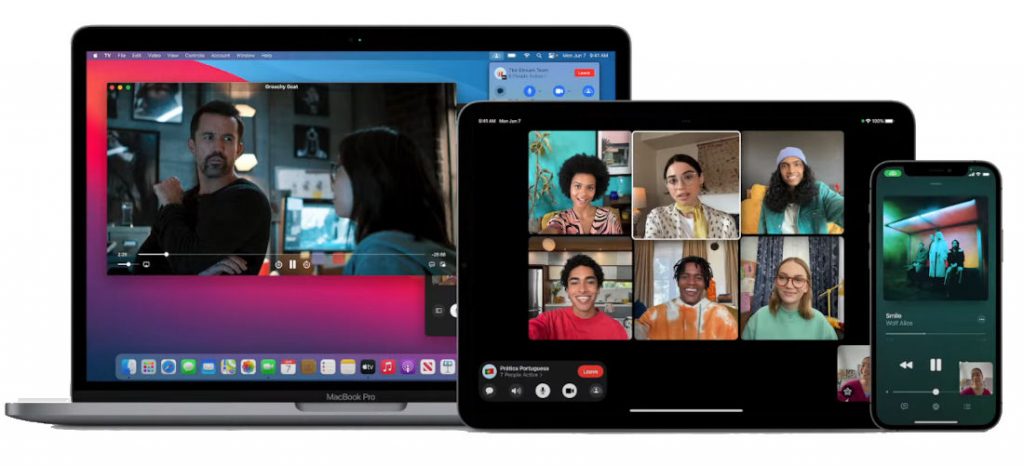 During their 2021 WWDC event, Apple introduced a new feature called SharePlay that would allow users to watch movies and TV shows and music with their friends in their FaceTime calls. The software was originally meant to arrive with the public rollout of iOS 15, iPadOS 15, and tvOS 15, however it has been now been delayed for public release later in the year.
SharePlay was designed to work across the various operating systems that Apple offers across its devices, providing its users with a way to view and enjoy content with their friends over a FaceTime call. The feature would have been incredibly useful last year when people around the world were at home under lockdown, but it's still better late than never.
Apple did not provide an exact reason as to why they are delaying the release of the feature. It will simply be disabled in in the developer beta 6 versions of iOS 15, iPadOS 15, and tvOS 15, and also will be disabled in the upcoming beta 6 release of macOS Monterey. Instead, it will be released to the public in software updates later in the year.
For developers who are working on SharePlay support for their apps, Apple said the following:
We appreciate how many teams have been hard at work building SharePlay experiences and to ensure there is no interruption in your development, we have provided a SharePlay Development Profile which will enable successful creation and reception of GroupSessions via the Group Activities API.