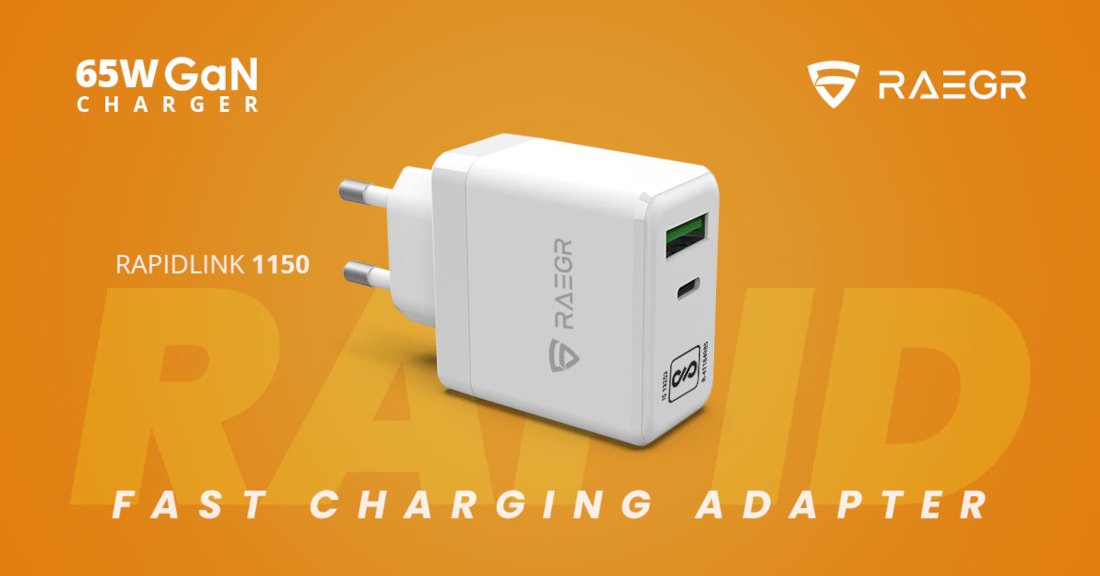 RAEGR, a consumer technology and accessories brand from Bangalore, has announced the launch of the RapidLink 1150 65W GaN charger in India. It features a compact design with dual USB ports that are capable of charging a wide variety of smartphones, tablets, notebooks and game consoles at very fast rates.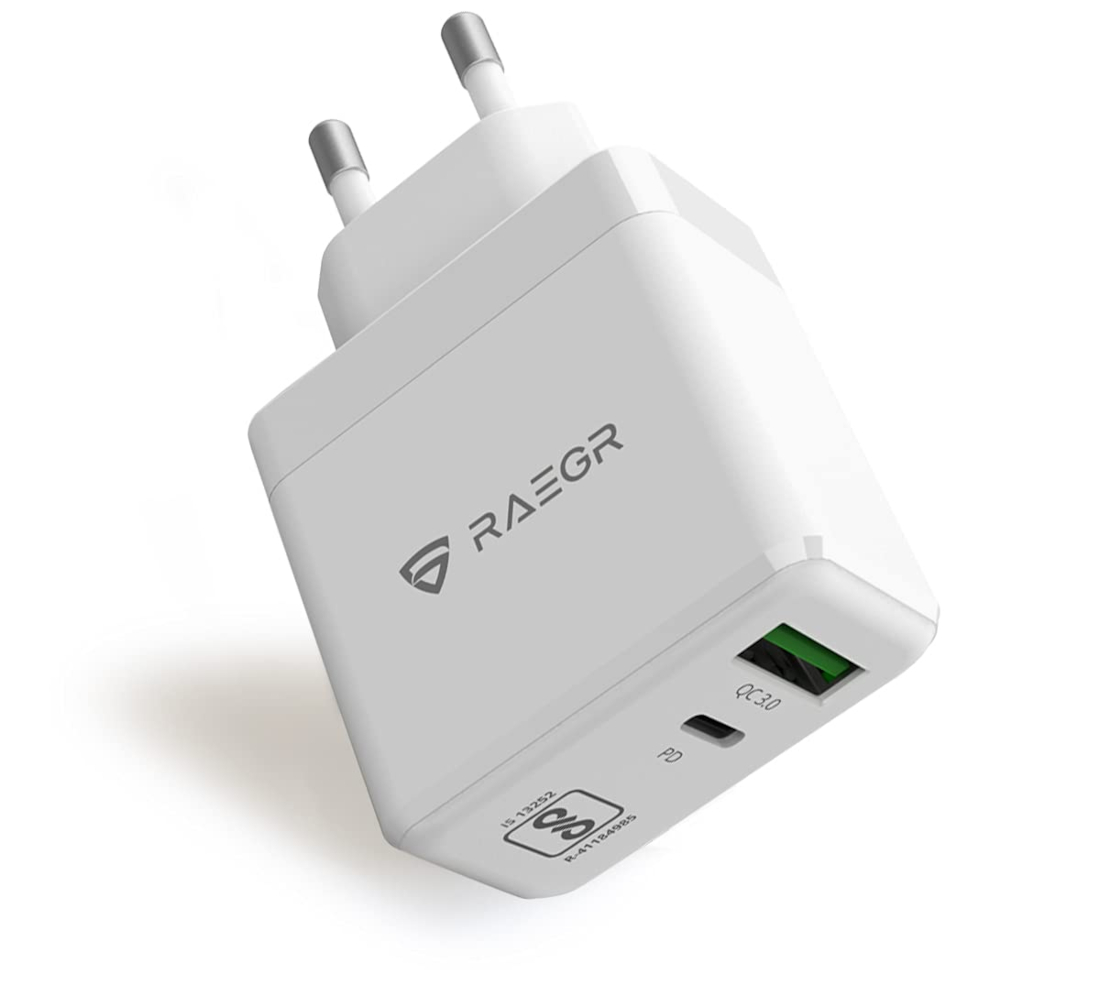 The RapidLink 1150 charger has a compact size, thanks to the use of Gallium Nitride chip technology, which reduces the overall footprint of the charger, while being more energy efficient and capable of more power. It has dual ports, which include a USB Type-C port that is capable of Power Delivery (PD) and a USB Type- A QC3.0 port.
When the USB Type-C port alone is connected, the charger can deliver a maximum power of 65W, while the USB Type-A port can deliver a maximum power of 18W. When the two ports are used simultaneously, the USB Type-C PD port will output a maximum of 45W, while the USB-A port will supply a maximum of 18W.
The RapidLink 1150 will deliver the following power for these devices:
18W QC3.0 Charging
PD 18W fast-charging for all iPhones
27W PPS fast-charging for Galaxy Note 20, Galaxy S20, Galaxy S21 Series
PD 45W for the new MacBook Air, Dell XPS, Type-C ultrabooks
PD 65W for new MacBook Pro and other compatible laptops.
The RAEGR RapidLink 1150 65W GaN Charger is available on Amazon for a price of Rs. 3999
Commenting on the launch, Ajesh George, MD for RAEGR, said:
Our dependency on gadgets is on the high rise, and the patience for charging their batteries is soon running out. Using the latest GaN technology, gadgets such as smartphones, laptops, tablets and game consoles that feature larger batteries can be speedily and safely charged. Our RapidLink 1150 is based on the latest GaN technology that not only fast-charges every compatible device, but is also compact as compared to any conventional charger by up to 40%, making it an ultra-portable fast-charging solution. Most smartphone brands ahead may not bundle fast chargers, and hence the RapidLink 1150 is an ultimate choice for all your charging needs.