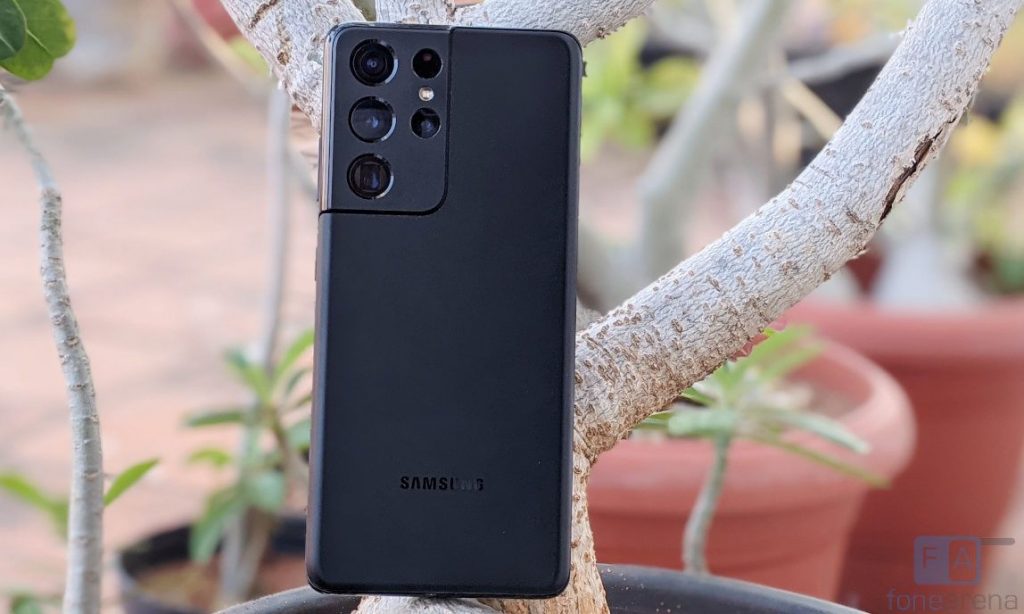 The 5G smartphone has grown significantly since they first began appearing in the market 2 years ago. In the first quarter of 2021, Apple leads the market with 40.4 billion shipments, and Samsung and Vivo recorded the highest QoQ growth at 79% and 62% respectively.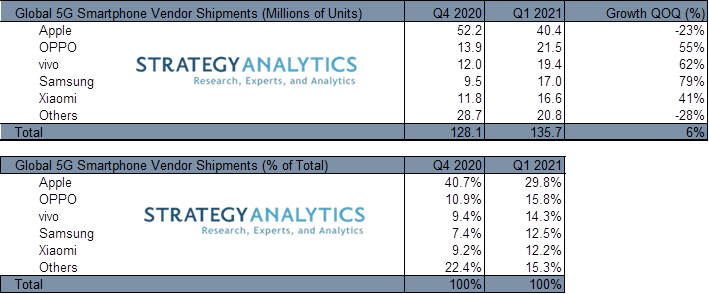 Apple saw a decline of 23% QoQ in Q1, 2021, shipping a little over 40 million units. Its market share dropped from 40.7% in Q4, 2020, to 29.8% in Q1, 2021. Samsung recorded good performance thanks to its Galaxy S21, Galaxy S21+ and Galaxy S21 Ultra smartphones, especially in South Korea, North America, and parts of Europe.
Vivo also recorded really good growth with their 5G smartphones in Q1 2021, up 62% QoQ to 19 million units shipped, thanks in large part due to the success of the iQOO U3 5G and U7 5G. In 4th place was OPPO with 55% QoQ growth, and in 5th place was Xiaomi with 41% QoQ growth.
Commenting on the report, Ken Hyers, Director at Strategy Analytics, said:
Global 5G smartphone shipments grew a healthy 6% QoQ and hit a record 136 million units during the first quarter of 2021. Demand for 5G smartphones remains very strong, particularly in China, United States, and Western Europe. We forecast global 5G smartphone shipments to reach a record 624 million units for the full-year 2021, soaring from 269 million in full-year 2020