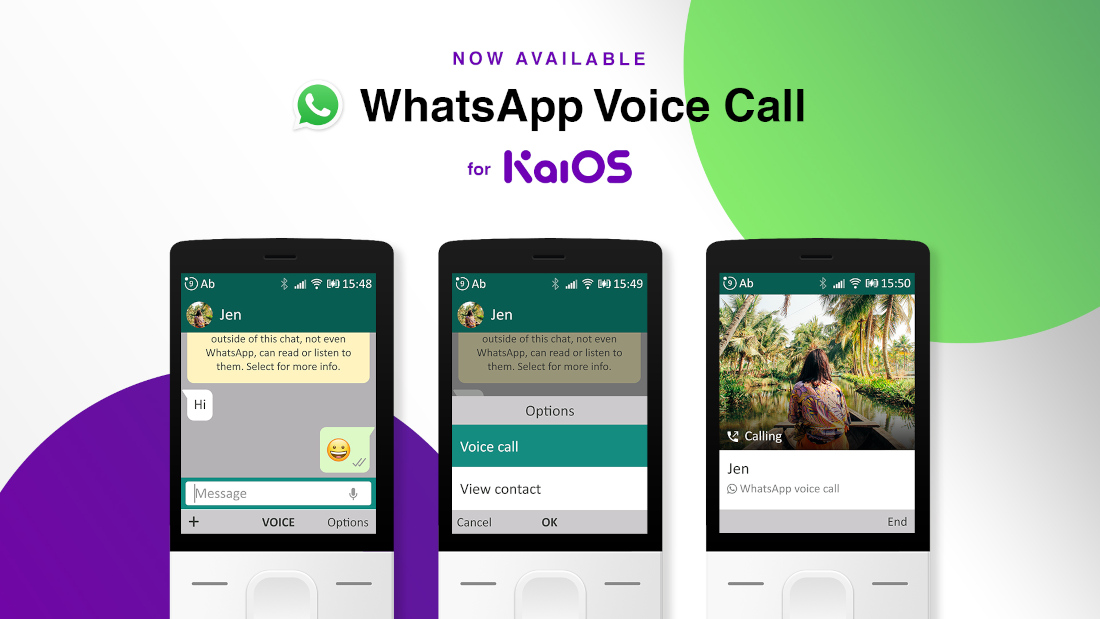 Voice calls have existed on WhatsApp for iOS and Android for quite a while now. The feature is finally being added in WhatsApp for KaiOS-enabled devices, bringing VoIP capabilities to smart feature phone users around the world.
In the past two years, staying connected with friends and family has become important and VoIP calls are a great cost-effective way to achieve that. With VoIP, WhatsApp is bringing voice calling capabilities to millions of devices.
Voice calling on WhatsApp in KaiOS will use either the smart feature phone's Wi-Fi or mobile data. The feature will be available to all KaiOS smart feature phones that have more than 512MB of RAM, so this should also be available for JioPhone and 4G VoLTE features phones from Nokia.
To enable it, users can simply accept the update notification inside the app and get the latest WhatsApp version 2.2110.41. Newer KaiOS devices will automatically have the feature enabled as the latest version will come pre-installed.
Commenting on the addition of voice calls, Matt Idema, COO of WhatsApp said:
People are relying on WhatsApp now more than ever to communicate and stay in touch with their loved ones. We want to support communities who are on lighter operating systems in many places around the world. Bringing WhatsApp voice calls to KaiOS-enabled devices helps us connect the world privately through a service that is simple, reliable and accessible to everyone – no matter what kind of mobile device they're using.