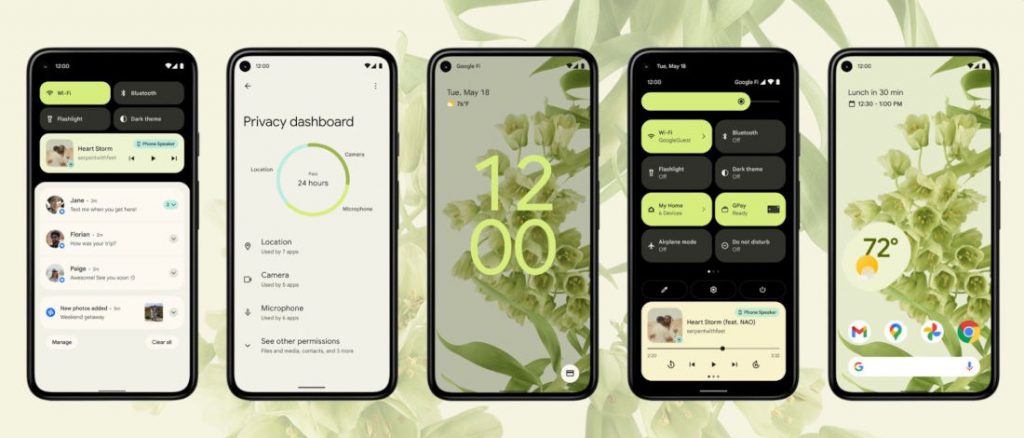 Google has released the Android 12 Beta 1 update at the Google I/O. It says that the Android 12 includes the biggest design change in Android's history and is the most significant UI update to Android yet, created with a design language that it calls Material You. This includes a new UI that adapts to you, improved performance,  new privacy features like approximate location, and a new standard called Performance Class that lets apps and users identify high-performing devices.
Personalization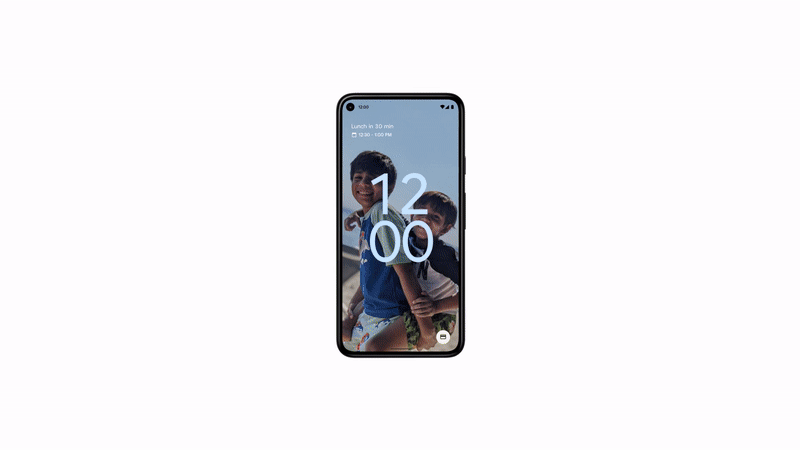 Completely personalize your phone with a custom color palette and redesigned widgets. Using color extraction, you choose your wallpaper, and the system automatically determines which colors are dominant, which ones are complementary and which ones just look great. It then applies those colors across the entire OS: the notification shade, the lock screen, the volume controls, new widgets and much more.
Redesigned widgets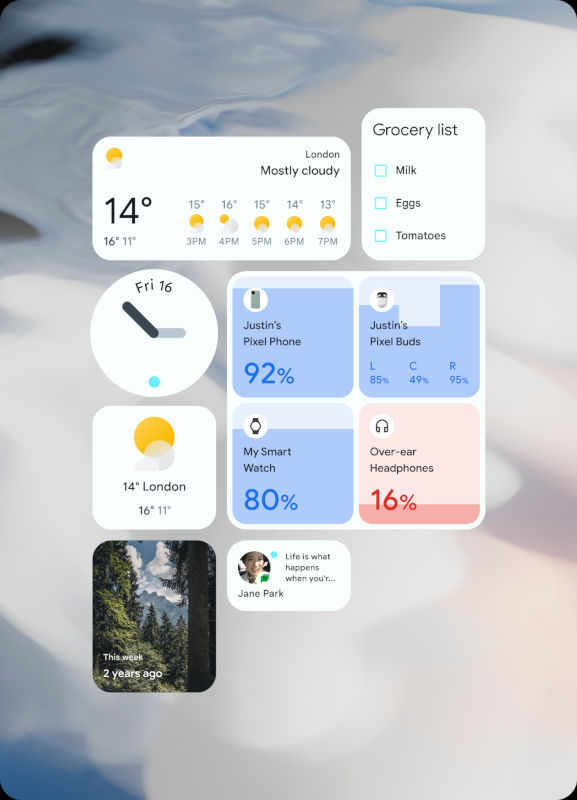 Along with the design changes in Android 12 the app widgets have been refreshed to make them more useful, beautiful, and discoverable. Widgets now have new interactive controls like checkboxes, switches, and radio buttons that makes personalizing widgets easier. Responsive layouts let you adapt widgets to phones, tablets, foldables, and other screens. Dynamic color APIs allows widgets to use system colors to create a personalized but consistent look. Widgets are now easier to discover through an improved widget picker and an integration with the Assistant.
Redesigned system spaces

Notification shade, quick settings and power button  have been reimagined to help you get things done. The notification shade is more intuitive and playful, with a crisp, at-a-glance view of your app notifications. Quick Settings lets you control practically the entire operating system with a swipe and a tap and has been rebuilt to include Google Pay and Home Controls, while still allowing for customization.
Now you can long press the power button to invoke Assistant to make a phone call, open apps, ask questions or read aloud text-heavy articles.
Stretch overscroll
New system-wide "stretch" overscroll effect to let users know they've scrolled past the end of the available content in your UI. The stretch effect provides a natural vertical and horizontal scroll-stop indicator that's common across all apps, and it's enabled by default for scrolling containers across the platform and AndroidX. The new stretch overscroll replaces the glow overscroll supported in previous versions.
Smoother audio transitions 
Android 12 improves the way that audio focus is handled. When an app loses audio focus, its audio is automatically faded out, providing a smoother transition between apps which play audio, and preventing apps from playing over each other. This is particularly relevant in foldable and multi-screen Android environments.
Privacy Dashboard

The new Privacy Dashboard offers a single view into your permissions settings as well as what data is being accessed, how often and by which apps. It also lets you easily revoke app permissions right from the dashboard.
Microphone and camera indicators

A new indicator to the top right of the status bar shows when your apps are accessing your microphone or camera. There are two new toggles in Quick Settings that lets you remove app access to these sensors for the entire system.
Approximate location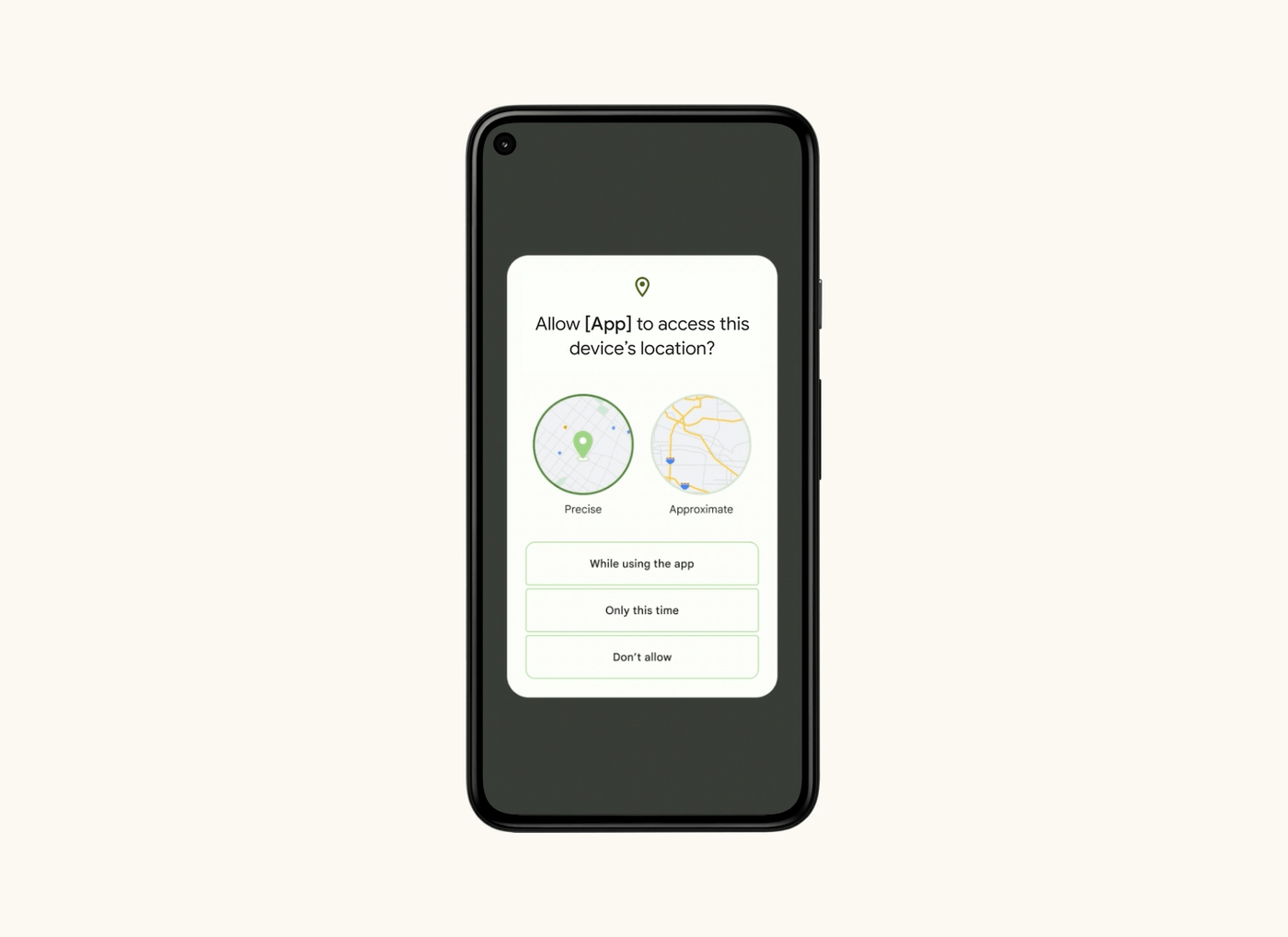 New approximate location permissions let you share just your approximate location instead of a precise one with apps like weather apps that don't need your precise location to offer an accurate forecast. Users can also change an app's location precision at any time from Settings.
Android Private Compute Core
The Android Private Compute Core allows Google to introduce new technologies that are private by design to keep your personal information safe, private and local to the phone. Private Compute Core enables features like Live Caption, Now Playing and Smart Reply. All the audio and language processing happens on-device, isolated from the network to preserve your privacy. Like the rest of Android, the protections in Private Compute Core are open source and fully inspectable and verifiable by the security community. Google said that more features are coming later this year.
Nearby device permissions
Previously, Bluetooth scanning required apps to have the location permission, which was a challenge for apps that needed to pair with nearby devices but didn't actually need the device location. Google now allows apps to scan for nearby devices without needing location permission. These permissions promote privacy-friendly app design while reducing friction for the app, says Google.
Performance
Android 12 improves the overall system performance – from foundational performance that makes the system and apps faster and smoother, to a new standard for high-performing devices that helps developers deliver richer experiences on those devices.
Google says that it has reduced the CPU time needed for core system services by 22%, so devices will be faster and more responsive and has also improved Android's power efficiency by reducing the use of big cores by the system server by 15% to help devices run longer before needing to charge.
Downloading Android 12 Beta 1
Android 12 Beta 1 is now available for Pixel 3, Pixel 3 XL, Pixel 3a, Pixel 3a XL, Pixel 4, Pixel 4 XL, Pixel 4a, Pixel 4a (5G) and Pixel 5 devices on the Android developer website here manually, or you can enroll here to get the OTA update to your device. Beta 2 will be available in June, Beta 3 in July, Beta 4 (with final APIs and official SDK) in August before the stable release sometime in September.