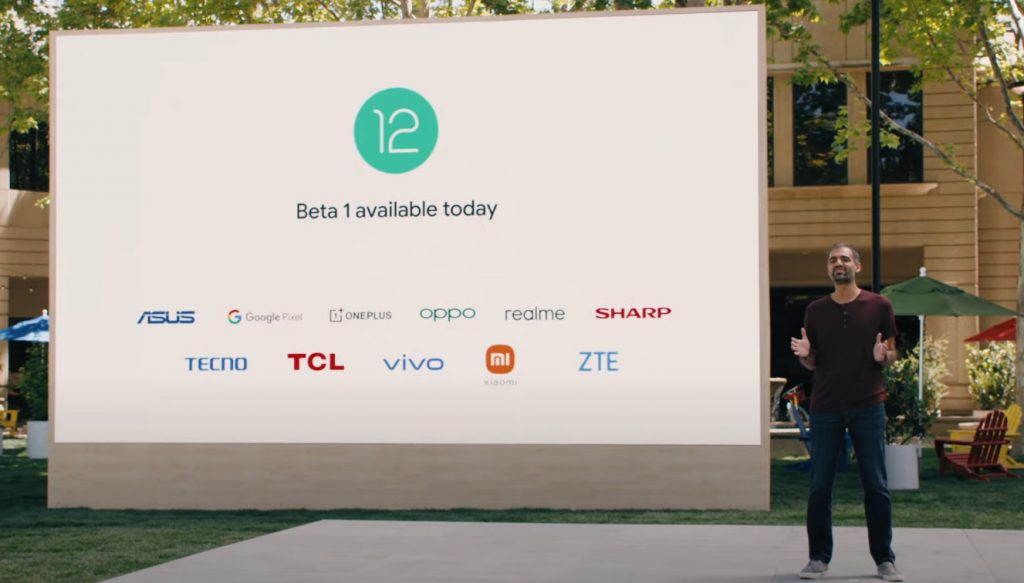 Google released Android developer preview for Android '12', the next major Android release, back in February and released the DP 2 in March and the DP 3 last month. The company today started rolling out Android 12 beta 1 for its Pixel smartphone range, after it was announced at the I/O today. Beta 1 will also be available for 10 more brands including ASUS, OnePlus, OPPO, realme, SHARP, TECNO, TCL, vivo's iQOO, Xiaomi and ZTE, in addition to all the Pixel phones (Pixel 3 and later).
HMD Global / Nokia is not in the list, but the company said that it will offer Android 12 beta for Nokia X20 soon with stable update in the second half of 2021.
Android 12  Beta 1 – Supported devices
Pixel 3
Pixel 3 XL
Pixel 3a
Pixel 3a XL
Pixel 4
Pixel 4 XL
Pixel 4a
Pixel 4a (5G)
Pixel 5
Nokia X20 (Coming soon)
realme GT (China only)
Sharp (Coming soon in Japan)
You can head to the links in the respective pages to download the Android 12  Beta ROM and flash them on to the devices. Most of them have roll back ROM so that you can go back to the previous version. Google said that each partner will handle their own enrollments and support, and provide the Beta updates to the users directly.