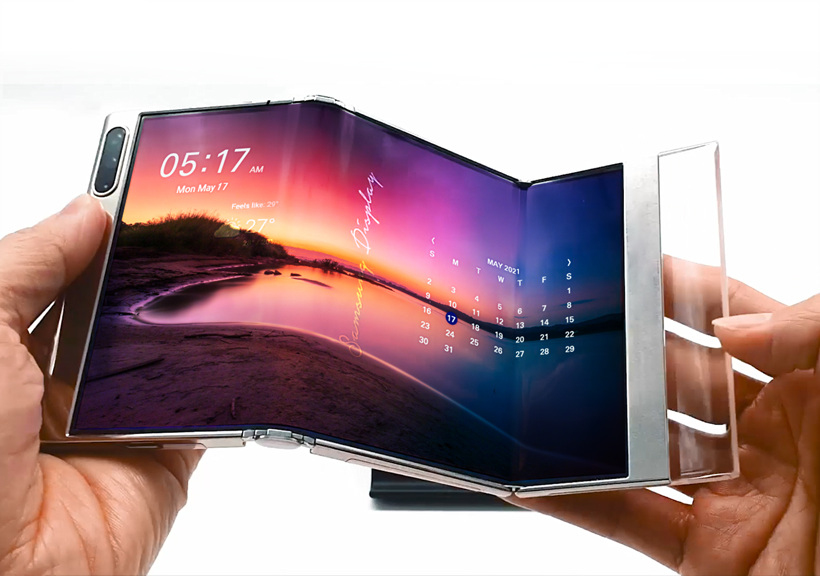 During the 'Display Week 2021' exhibition hosted by the World Information Display Society, Samsung unveiled 4 new prototypes that make use of upcoming display technologies in the industry. In particular, Samsung showed off their advances in foldable display technology and in their under panel camera technology.
The first prototype that Samsung showed off is the S-foldable, which is a device that can fold its display in two locations, giving the display three separate sections. When fully unfolded, the device will have a maximum display size of 7.2-inches, and when folded, it will behave as a regular smartphone.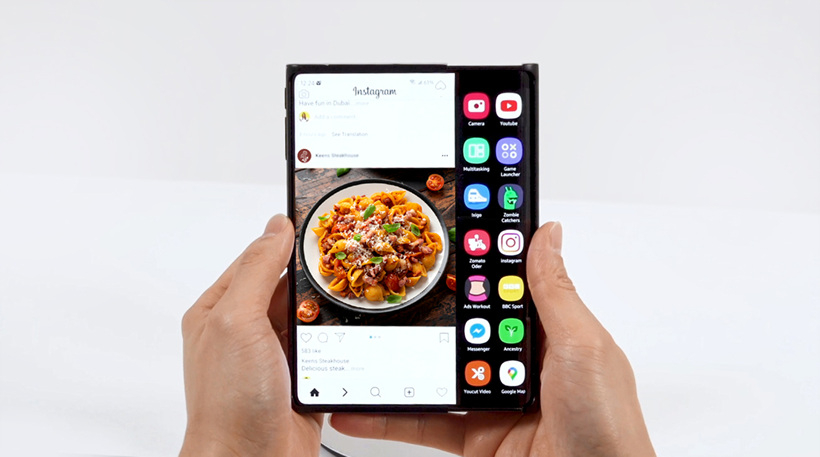 The Slidable is another prototype display technology, where a smartphone is able to extend horizontally without affecting the core shape of the device. This allows the device to be very portable and easy-to-use.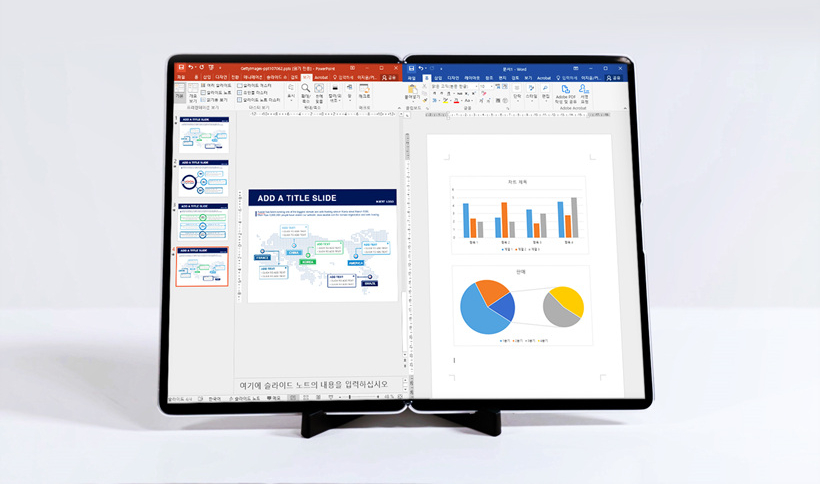 The 17-inch foldable tablet is similar to a Galaxy Fold 2, except that it is much larger. It behaves like a 4:3 tablet when folded and as a monitor when unfolded, which is unique for a portable device.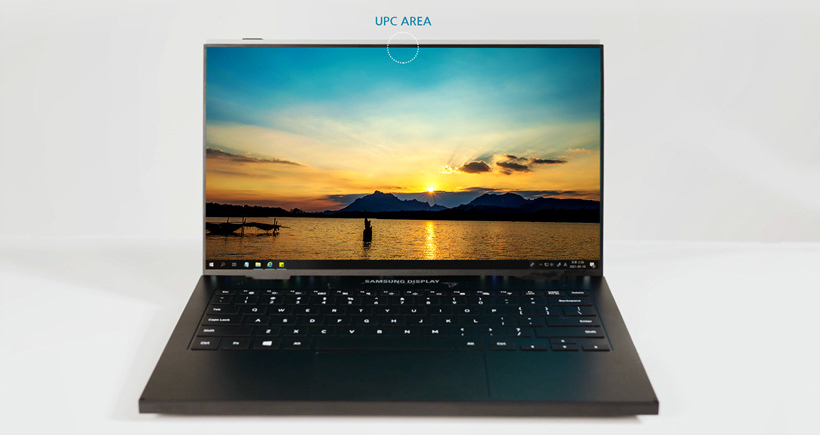 And lastly, Samsung showed of their under-panel camera tech, particularly in a Samsung laptop. The laptop had nearly no bezels in all four corners and hides the laptop's camera at the top of the display. Under-panel camera is expected to become commercially available in Samsung's upcoming Galaxy Z Fold 3 and laptops later this year.