Apple recently launched the successor to the Apple iPad which is known as the Apple iPad2. iPad2 is better as compared to Apple iPad. It's thinner, faster and stronger. iPad2 is available in UK via different network providers and now Vodafone UK is also offering it and it's available on different rates.
If you are already a Vodafone UK customer and looking forward to buy an iPad2 on contract, then you can get the 16GB version for £199, 32GB for £259 and 64GB for £349, but if you are not a Vodafone customer and looking forward to join it, then you have to pay additional £30.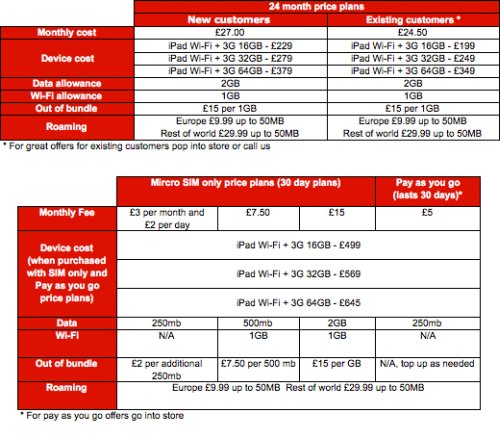 If you talk about monthly rates, then it's £24.50 for existing customers and £27 for new ones. Users will get 2GB of data in this price and £15 per GB if you cross the limit. Well, that's what Vodafone is offering. So if the contract suits your budget, then head-over to Vodafone and order your Apple iPad2.