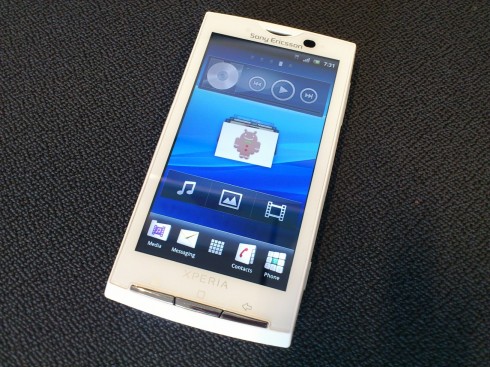 Xperia X10 was Sony Ericsson's first Android smartphone with 4-inch capacitive touch display, 8.1 megapixel camera, and the cool Rachael Android UI with Mediascape and Timescape UI. The Xperia X10 got updated to Android 2.1 last year. It looks like they have changed the mind of canceling updates to X10. Today their official blog has revealed that they are working on a GingerBread update (Android 2.3 for X10) ! . 
And they said
We plan to bring an upgrade to Android Gingerbread for the XperiaTM X10 to generic trade kits end Q2 / early Q3 this year.
But this update also removes some of the features of X10 such as
The current plan is that the XperiaTM X10 will get the Android standard Camera user interface and therefore features like e.g. face recognition, smile shutter etc will be lost.
Moxier is replaced by the gingerbread native EAS functionality.
Mediascape is being replaced by the media experience widgets and music player included in our new 2011 products.
DRM keys for protected content on your phone will be lost in the upgrade process.
The Sony Ericsson Backup and Restore client is not supported in the Gingerbread version and will therefore be lost.
Support for bi-directional languages will be reduced compared to the latest version of the 2.1 version of the XperiaTM X10.
They said that they will bring most of the software features to X10 as their new Android devices.  Well its great news for X10 owners.
Have more queries about the update ? Read the FAQ —> Xperia 2.3 update