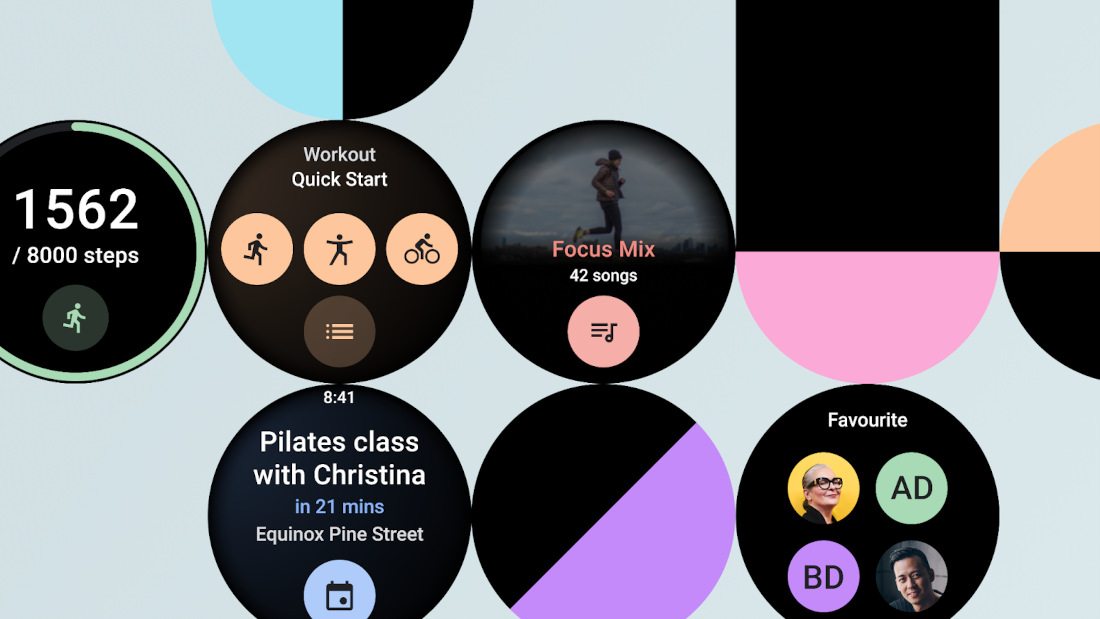 Google introduced Tiles into their Wear OS software back in 2019, giving users access to quick functionalities and information such as Goals, Weather, Heart rate and more with just a swipe left. At the moment, developing Tiles is limited to only Google, however that is about to change in the next update as Google is opening up the feature to third-party developers.
To put it simply, the idea behind Tiles in Wear OS is similar to Widgets on Android – quick-loading, glanceable elements that can provide quick information and actions such as showing daily activity progress, starting a recently played song, etc. Tiles could also be tapped on to launch the app on the watch or phone for more functionality.
When Google introduced the feature, Tiles could only be created by Google or the device manufacturer. Now Google opening it to third-party developers, allowing them to create their own custom Tiles for their app.
To help create these Tiles, an alpha version of the Jetpack Tiles library has been added in Android Studio today. Developers can build their own Tiles, and it will roll out to Wear OS devices once the platform receives an update in Spring, 2021.