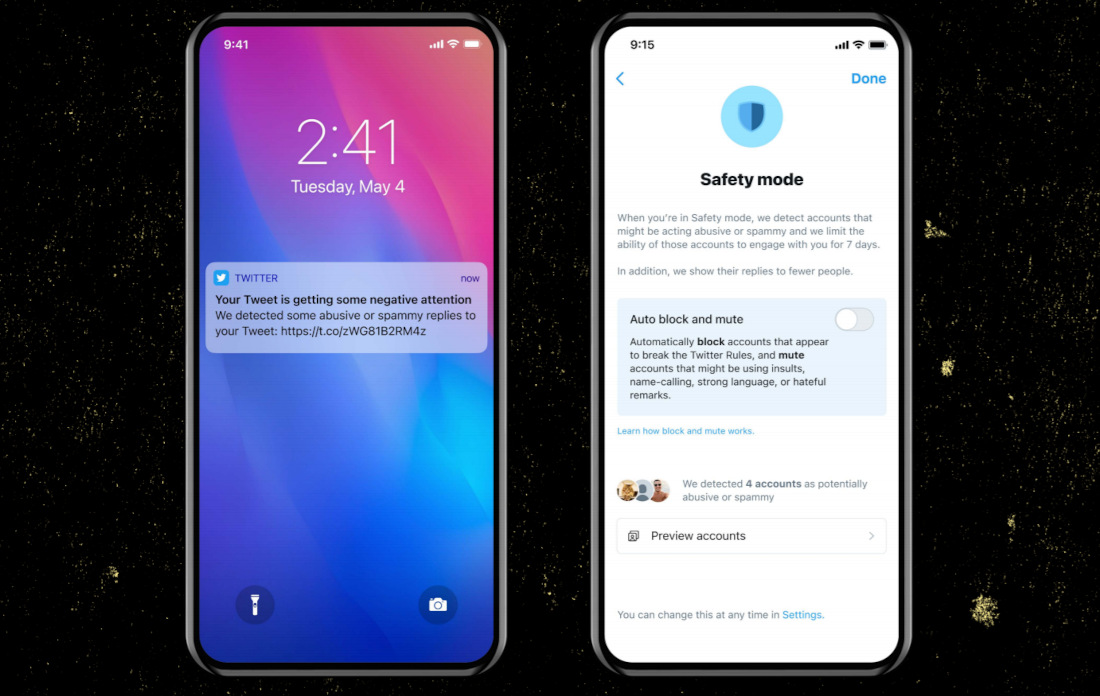 During their 2021 Analyst Day presentation, the developers of Twitter revealed that they are working on a new feature for the platform called Safety Mode. There aren't a lot of details about the feature but from the presentation, it can be inferred that this mode is designed to detect and remove abusive tweets.
There has been a lot of discussion around the issue of moderation in social media platforms. Companies like Facebook, Twitter and Instagram have struggled with implementing moderation in their platforms, mostly due to the risk of infringing upon the freedom of speech. They have also been accused of not doing enough, especially with hate speech and targeted abusive content.
The developers of Twitter have now revealed a feature called Safety Mode, which according to the picture, will detect, remove, and ban abusive and spammy content from other accounts. The ban will prevent those accounts from engaging for 7 days, and their replies will be shown to fewer people. When these accounts are detected, Twitter will show you a notification.
It is unclear as to when Twitter is planning to release this feature to the public, nor do we have proper details on how will Twitter detect and flag these accounts.