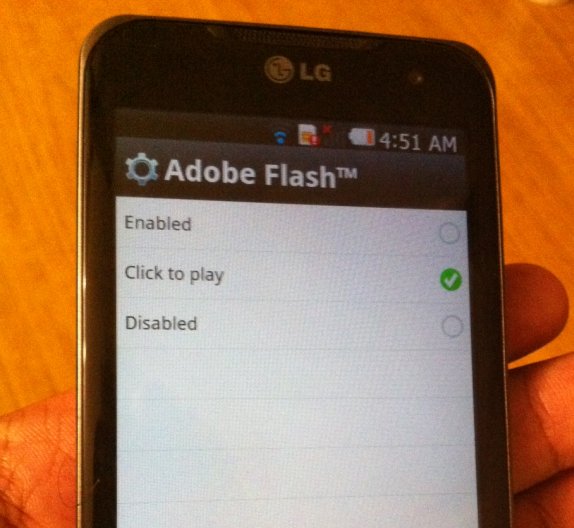 Opera just released Opera Mini 6 and Opera Mobile 11 browsers at CTIA and here is a first look at the Opera Mobile 11 Browser for Android which comes with Adobe Flash support.  The browser includes a slightly redesigned UI with a Opera button which acts like the Windows start button
You can choose to let flash movies load by default or click to play them. There is also an option to disable the integration. Here is a nice little video walk though of the Opera Mobile 11 browser running on the LG Optimus 2X.
httpv://www.youtube.com/watch?v=ueeAiH3I4DY
You can see that we were able to stream videos from news websites with easy and could continue browsing the web in another tab. You can not only access Flash Video content but also other Flash content such as animations.
You can now share links of webpages you are browsing on the go easily via email , sms or social networking sites using the new Share options. Scrolling and navigating around a webpage seems faster now.
The new arrows which take you to either the end of the page or to of page during fast scrolling is actually a great idea. It would be really helpful on phones with moderate size screens on which getting to the end of a page is a pain.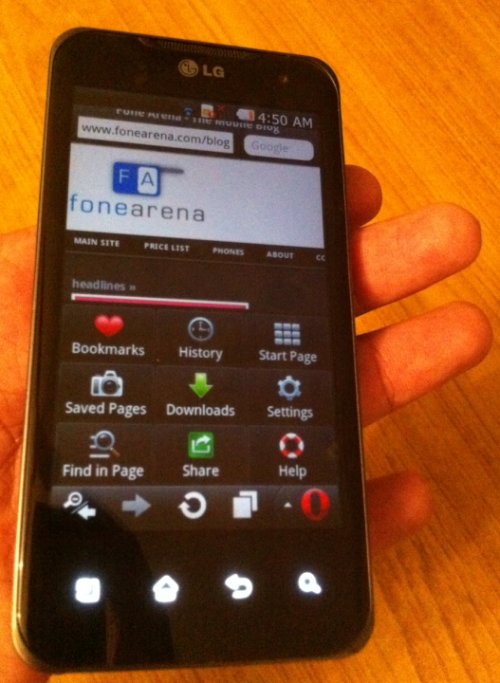 What do you think of Opera Mobile 11 Browser ? Have you tried it ?
Grab it from the Android Market right now.