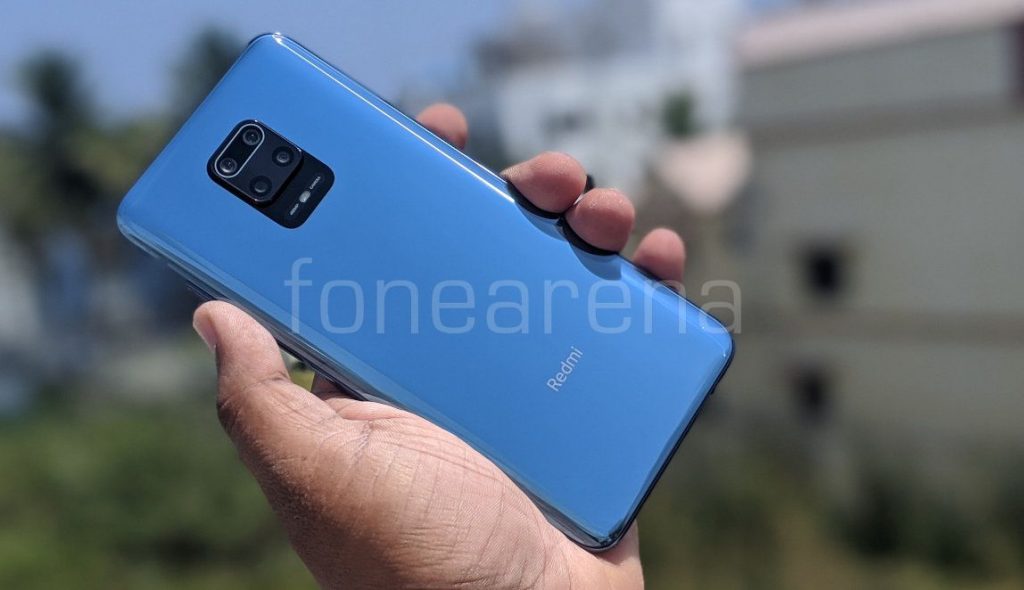 Despite being affected by the COVID-19 pandemic, the Indian smartphone market recorded a decline of only 4% for the year 2020, shipping more than 150 million units in total. According to Counterpoint Research, the top 5 companies for the year were Xiaomi, Samsung, Vivo, realme and OPPO.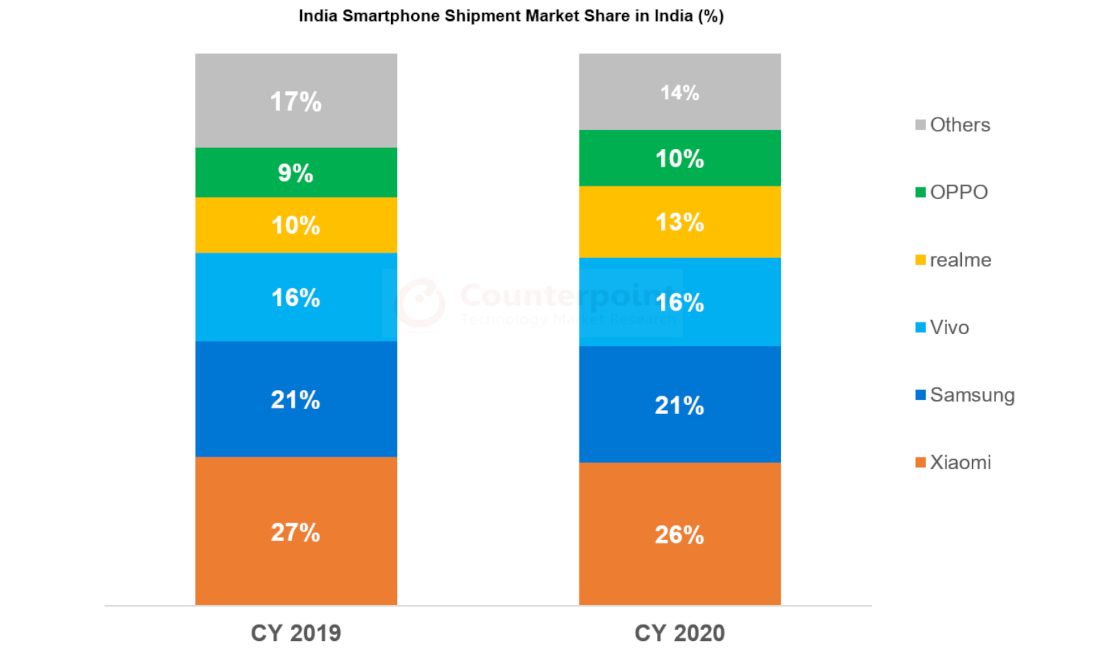 In the 4th quarter of 2021 specifically, the smartphone market in India saw a growth of 19% YoY. Leading the market is Xiaomi, with a market share of 26% and recording a 13% YoY growth in Q4, 2020. Their strongest performers were the Redmi 9 and Redmi Note 9 series smartphones.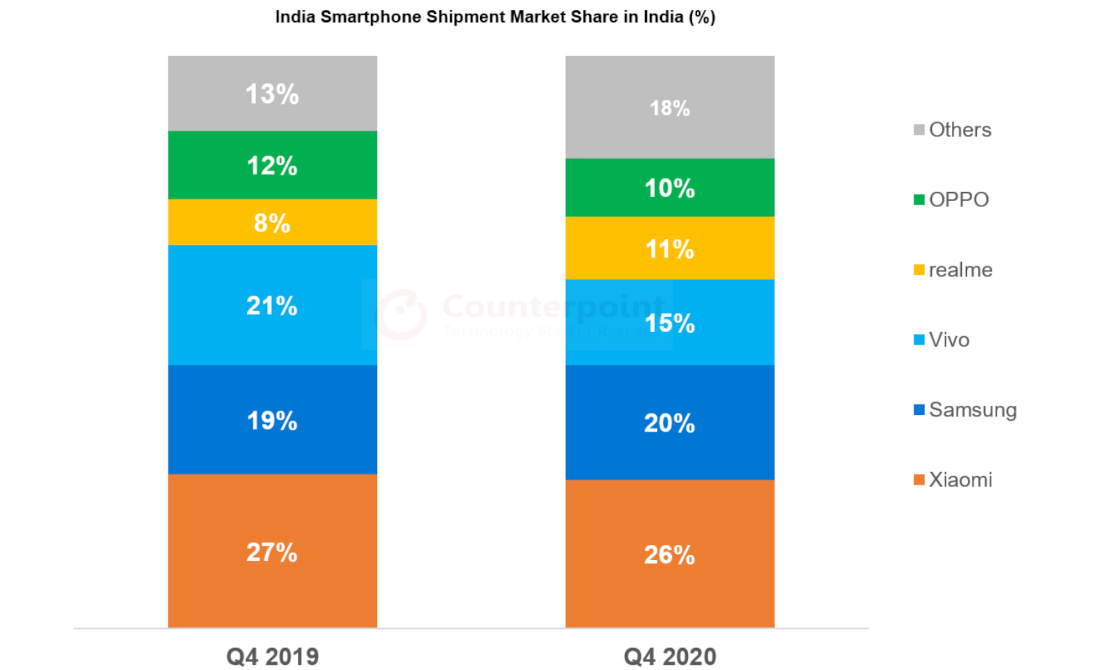 Samsung came in second place in Q4 2020, with a growth of 30% YoY. In 2020, Samsung aggressively expanded their portfolio across various price brackets, especially in their 'A series' and 'M series' smartphones. In third place is vivo, thanks in large part to the offline sales.
Next is realme, who recorded a growth of 22% in 2020, with more than 20 million units shipped. The company faced a lot of demand for their C-series and Narzo series of smartphones. In 5th place was OPPO, recording an 11% YoY growth. Their most popular models were the A12 and A53 which were launched in the second half of 2020.
Commenting on the report, Senior Research Analyst Prachir Singh said:
The Indian smartphone market maintained its momentum in Q4 2020 after a record-breaking third quarter. As Diwali was in mid-November this year, we witnessed high shipments during October as well. The overall market crossed 150 million units in 2020 driven by high consumer demand post-lockdown. Multiple new use cases such as online education, as well as increased content consumption, were the major factors for the high consumer demand.