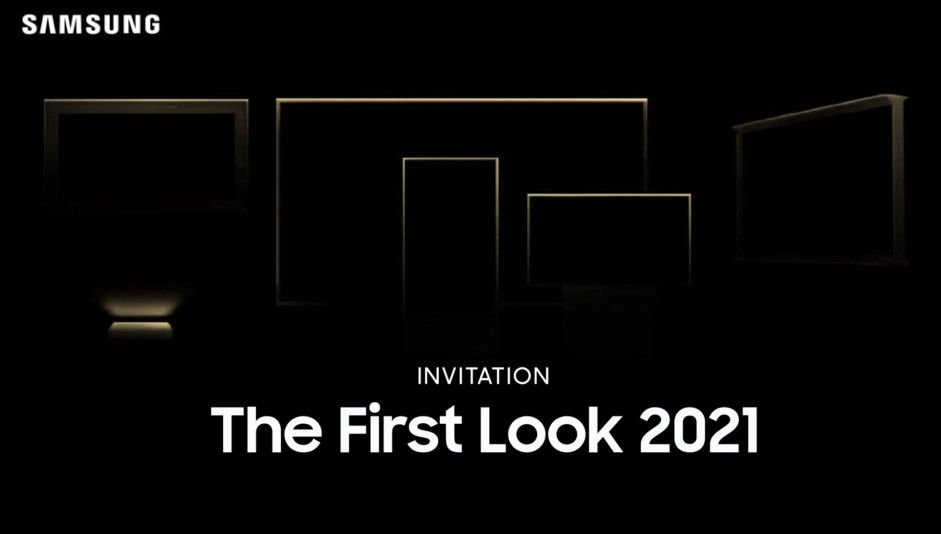 Samsung has scheduled an event on January 6, 2021 to introduce new TVs and other display technologies. The company says that it invites users to "The First Look 2021" where a new vision for screens begin. It added that it  will introduce its latest products, technologies and visions for the future of the display at the event. The teaser shows monitors, TVs and different kinds of displays.
Last year at its CES event the company announced a QLED 8K TV along with new 88- and 150-inch MicroLED models. This year the company is expected to unveil new QLED 8K TVs along with The Serif TV QLED TV models. Based on earlier rumours we can also expect new Quantum mini LED TVs in 55, 65, 76 and 85 inch sizes and possibly tablets and laptops with mini LED tech at the event. Several companies including Apple are planning to introduce tablets and laptops with mini-LED displays in 2021.
The Samsung event starts at 11 a.m. EST. (9:30PM IST) on January 6th. As usual, the company will offer live stream on samsung.com. We should know more details in the coming days.