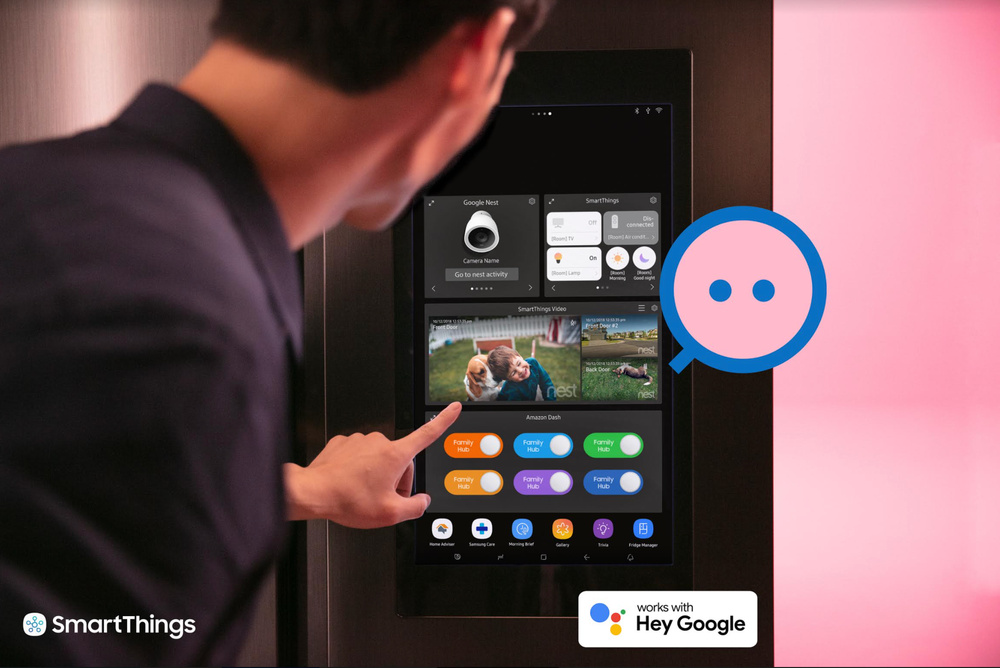 Today, the world of smart home appliances and the IoT ecosystem is quite vast, with multiple technology giants having multiple products that work well in their own ecosystems. Samsung and Google have announced a partnership, bringing an integration between Google Assistant and Nest devices with Samsung's smart home devices.
Through this partnership, Google Nest devices will now be Works With SmartThings" (WWST) certified, which include Nest cameras, thermostats and doorbells. This expands the interoperability between the ecosystems, like for example, users can quickly stream right from their Nest devices directly to their Samsung TV or Family Hub fridge.
Samsung owners can also create Scenes and automated experiences through the SmartThings app, and all connected devices can soon be seen in the Devices menu in the quick panel for Samsung Galaxy smartphones running One UI.
Samsung and Google have been increasing their partnership by quite a bit lately. Recently they announced that the Google Assistant will be supported on all 2020 Samsung Smart TVs.
Commenting on the announcement, Ralf Elias, Global Vice President IoT / Business Development & Partnerships at Samsung Electronics. said:
SmartThings technology continues to enhance and improve the way we experience smart living. We're pleased to further strengthen our partnership with Google and integrate Nest into our portfolio to offer users more ways to control and automate their home. We are committed to creating a universal system where all smart home devices can work cohesively together