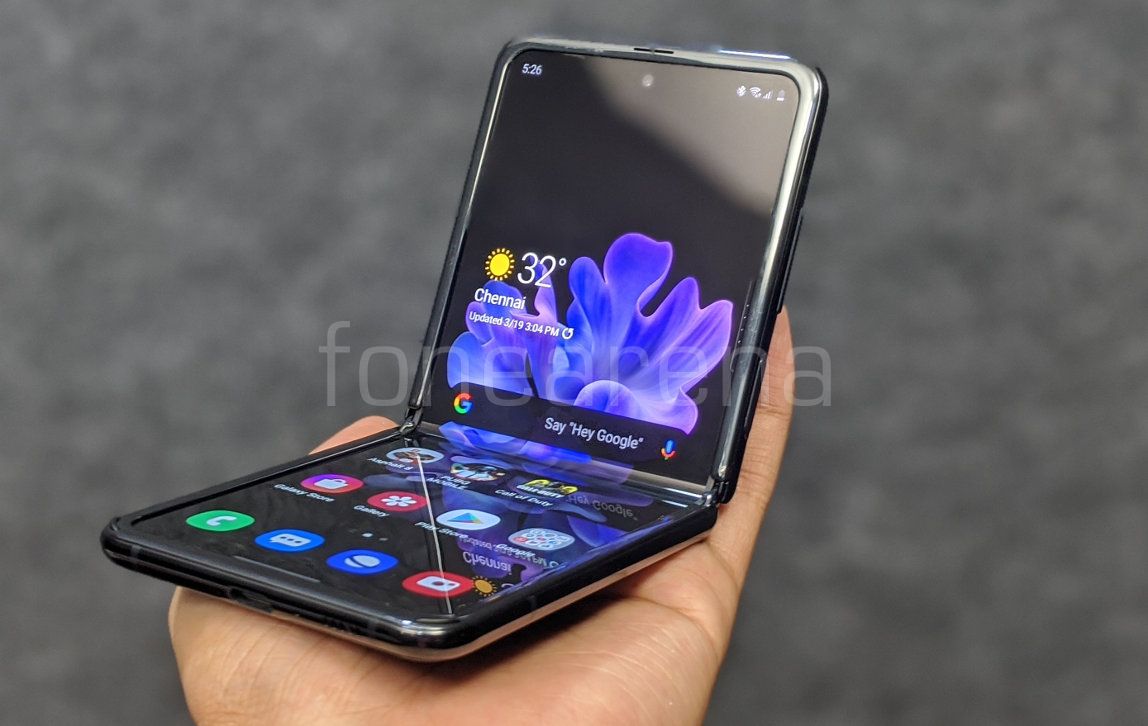 Samsung has released 3 foldable devices till date (4 if you count the two versions of the original Galaxy Fold) and it certainly does not like they are giving up on this  form factor anytime soon. All three smartphones were definitely on the ultra-luxury budget segment, with the latest Galaxy Z Fold 2 priced at a whopping Rs. 1,49,999 in India. However, this may change soon as Samsung is reportedly working on a Galaxy Z Flip Lite that should be much cheaper.
The Galaxy Z Flip Lite is likely in development and will use the same UTG (Ultra thin glass) technology that Samsung used in the Galaxy Z Fold 2. Samsung is looking into ways to reduce the cost of manufacturing UTG, which suggests that Samsung has decided that UTG will be the way forward for their foldable devices.
Bringing a cheaper Galaxy Z Flip smartphone potentially can be huge as the cost was one of the primary drawbacks for these foldable smartphones. The phone was otherwise well reviewed for bringing a refreshing new form factor change to the traditional smartphone design without many compromises.
The company is also rumoured to launch S21, S21+ and S21 Ultra in January 2021 and the Galaxy S21 FE, Galaxy Z Fold 3, Z Flip 3 and Z Fold FE later in 2021.