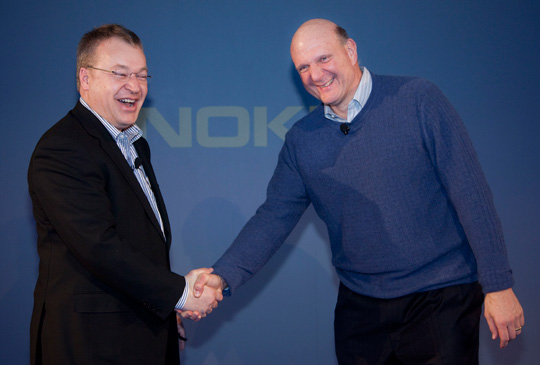 Last month, Nokia and Microsoft announced their partnership to create a new global ecosystem. Nokia would adopt Windows Phone as its principal smartphone strategy, innovating on top of the platform in areas such as imaging, where Nokia is a market leader.
According to sources, Microsoft will pay Nokia over 1 billion US $ to promote and develop Windows based handsets as a part of their software agreement. In turn, Nokia will pay Microsoft a fee for each copy of Windows Phone 7 OS it uses on its phones. The agreement is said to last for 5 years.
The 1 Billion US $ was part of Microsoft's campaign to stop Nokia from going with Android. Nokia also chose Microsoft over Google since Windows was newer and had lesser number of sales which gives Nokia an opportunity to stand out.
Nokia shares have dropped 26% since the unveiling of the partnership with Microsoft. If the companies have to succeed, they will need to fight their common enemies, Apple and Google.
via Business Week