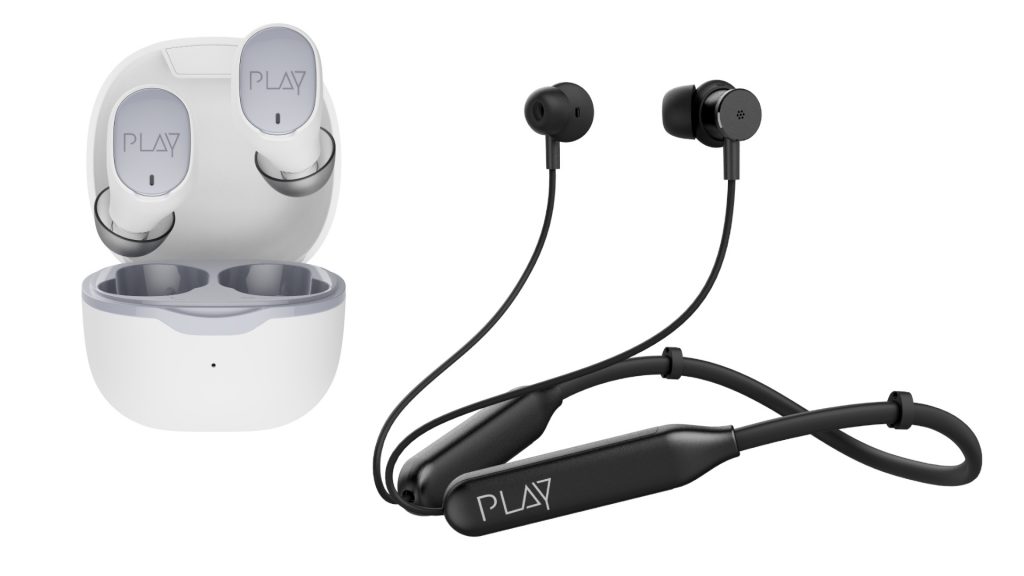 Indian consumer electronics brand PLAY has announced the launch of two new wireless audio products – the PLAYGO N82 and the PLAYGO T20. The former is a pair of wirless neckband earphones with Active Noise Cancellation (ANC) while the latter are a pair of in-ear wireless earbuds that feature Environmental Noise Reduction (ENR).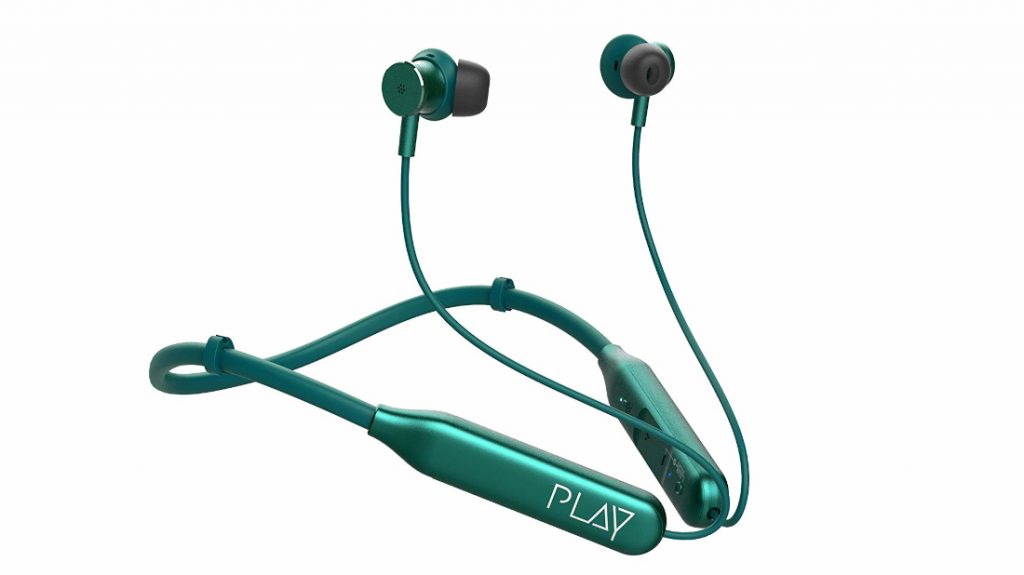 The PLAYGO N82 wireless neckband earbuds have 13mm EBEL (Enhanced Bass Extra Loud) drivers that creates a dynamic sound balance experience. There is a quick switch button for toggling the Active Noise cancellation (ANC) and it connects via Bluetooth 5.0. The earphones are IPX5 rated and it has a battery life of up to 16 hours.
The PLAYGO T20 are IPX4 rated truly wireless earbuds that also feature their Enhanced Bass Extra Loud drivers. Audio quality is enhanced with the Environmental Noise Reduction (ENR) technology, and it connects via Bluetooth 5.0 with support for Auto Connect. Battery life is rated at 5 hours on single charge and total of 16 hours with the charging case.
The PLAYGO N82 and PLAYGO T20 will be available for purchase on Amazon and worldofplay.com for a price of Rs. 2999 and Rs. 1999 respectively.
Commenting on the launch, Vikas Jain – Co-Founder, PLAY, said
Smart acoustic products have become a part of Active lifestyle of our consumers, in the current situation of "work-from-home" or for personal entertainment needs. At PLAY, we are constantly innovating wireless technology to bring premium experience to our customers through our range of smart wearable and acoustic devices. Both our new products PLAYGO N82 and PLAYGO T20 are engineered to include ANC or ENR features to enhance the experience of today's millennials and Genz and cut out the noise from their uninterrupted quality auditory experience