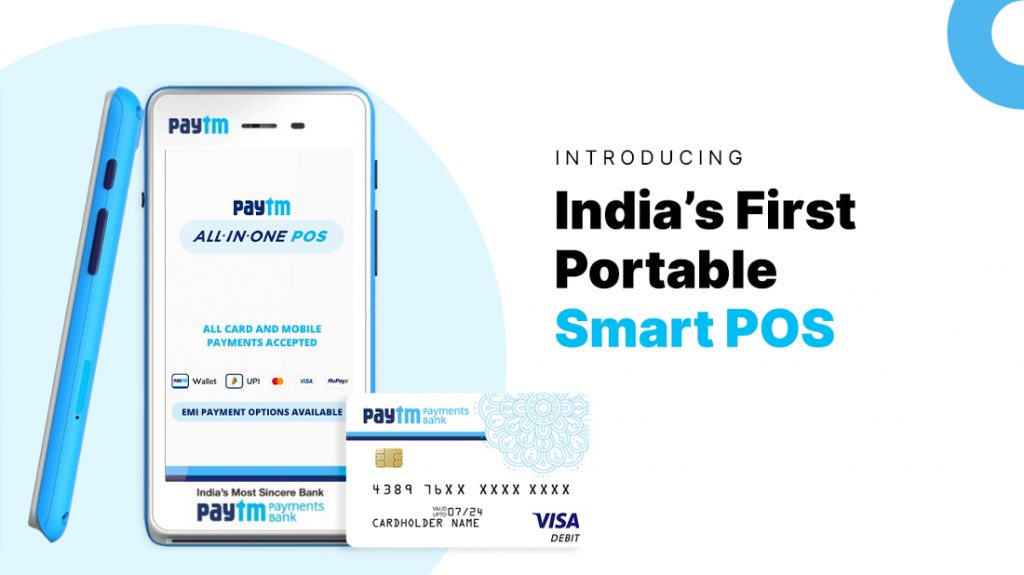 Paytm India has launched a new Android based POS system that can be used for contactless ordering & payments. The touchscreen enabled device is styled like a mobile phone with QR scanning and 4G capabilities, and it comes with many integrated services like Paytm's "Scan to Order" and the "Paytm for Business" app.
The device features a 4.5-inch touch screen, an all-day battery life, a camera for scanning QR codes, support for 4G SIM cards, Wi-Fi, and Bluetooth. It measures 12mm thick and weighs 163 grams. Inside it, Paytm has loaded the device with cloud-based software for billing, payments, and customer management.
Paytm has also integrated the device with the "Paytm for Business" app which can be used to generate GST compliant bills, manage transactions & settlements, avail financial solutions such as loans, insurance, and manage digital ledger. There is a merchandise store present where the QR integrated utility items such as soundbox, calculator, power bank, clock, pen stands, and radio can be purchased.
The Paytm "All-in-One Portable Android Smart POS" is available on a rental basis for an inaugural price of Rs 499 per month.
Commenting on the device's launch, Renu Satti, our Sr. Vice President said:
We innovate products & services that are aligned with our mission of enabling SMEs with technology-led solutions. We are confident that this affordable pocket-sized Paytm Android POS device will enable everyone from SMEs to delivery personnel of Kirana Stores to collect payments safely. It is our endeavour to help merchants & traders to easily digitize their business operations, without any investment in technology or backend infrastructure