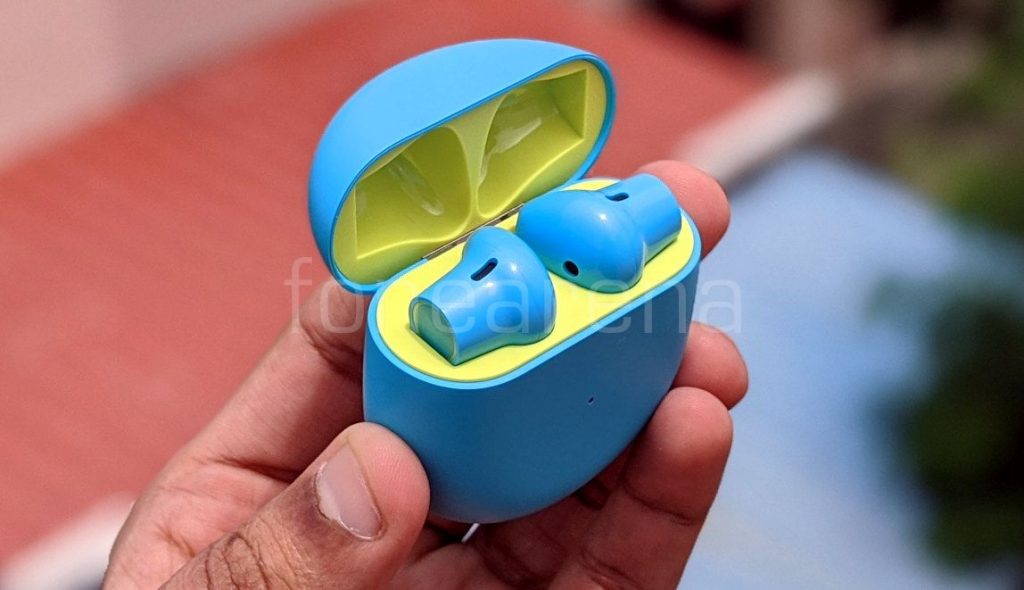 Known for its premium smartphones OnePlus made a name for itself in the audio world with Bullets headphones series (wired and wireless). To catch up with the trend, OnePlus launched its first TWS — OnePlus Buds in India at Rs. 4,990, alongside OnePlus Nord, a thousand bucks lesser than Vivo Neo TWS. The OnePlus Buds are the perfect companion accessory to the recently launched OnePlus Nord and other company's devices starting from OnePlus 6.
Well, you might ask what about the other devices? We will answer your question but not right here. Stick on to our review to know about it. The OnePlus Buds has an uncanny resemblance with Apple's Airpod be it the concept or their strategy to create an ecosystem. So, do the first-gen buds live up to the hype? Do these buds have anything to offer for those who don't have an OnePlus phone? Find it out!
Design — Not groundbreaking
We got the Nord Blue version of the OnePlus Buds that features a matte design. The Pixel Buds look-alike comes with a plastic case in three different colors — Black White and Nord Blue. The case looks premium, minimalistic with a small LED light on the front, and a pairing button on the back. The USB Type-C port is housed at the bottom with Warp charging technology.
One can access the OnePlus Buds from the top! Since a part of earbuds protrudes outside, taking it out from the case doesn't need any skills. The metallic tip at the bottom of the stem helps the bud to magnetically attach to the case.
The buds look a lot like Airpods Pro with so-called "half in-ear" design. We found it comfortable for long hours and secure, took it out for running and cycling as well. No complaints! Due to this style of earbuds, we get the feeling that these might fall down at times and tempted us to push a little inside. Since it's not an in-ear style, the noise cancellation or isolation is virtually non-existent. Fit is a highly subjective matter. If you have oddly shaped ears, well good luck!
Controls — Bummer if you don't own OnePlus phone
The exterior of the Buds features a round touchpad for basic controls. There are no single tap options! By default, the on-device control is 'double-tap to get to the next/previous track'. Having said that only OnePlus users can customise the control of both right and left buds as you can see from the screenshot. If you don't have one, you have to settle with those limited functionalities.
There is no option to control the volume for both OnePlus and non-OnePlus users, meaning, we have to rely on the smartphone for volume controls. If you are in for lots of hands-free stuff, this is not for you!
On top of that, each bud houses an automatic ear detection sensor, so take your earbuds out, the music stops; place it back in, the media playback resumes. This is the only way non-OnePlus users can pause/play the songs.
Performance — Great in audio, but fall short in calls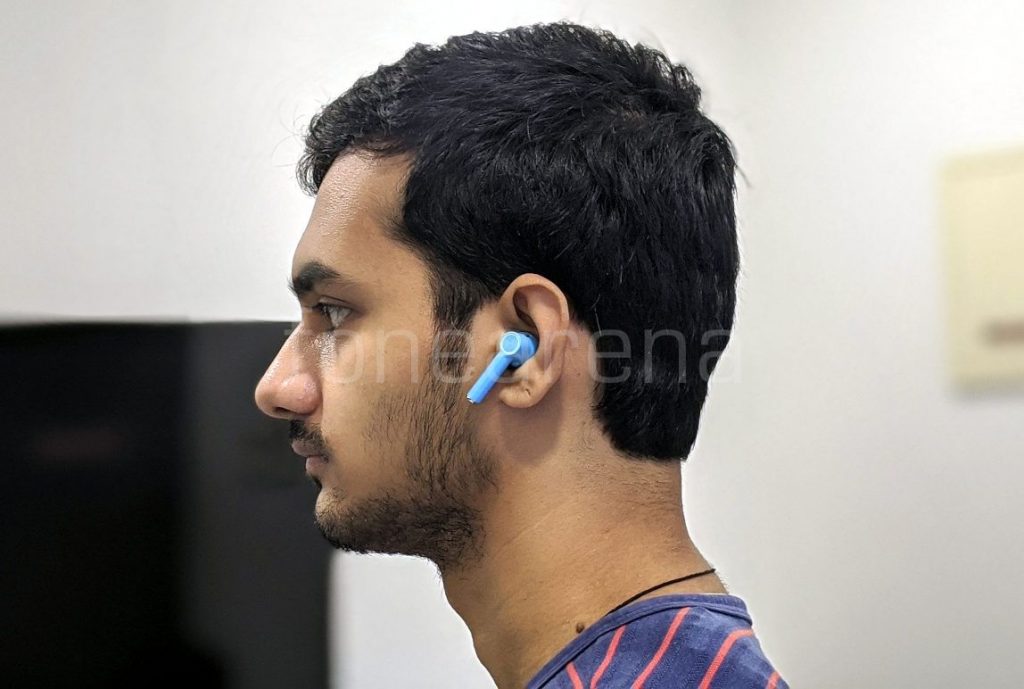 The OnePlus Buds comes equipped with 13.4mm dynamic drivers, Bass Boost and Dolby Atmos support, promising cleaner vocals, deeper bass, and richer tones. It has three active microphones (top, middle, and bottom) for ambient noise reduction during calls. The latest TWS from OnePlus supports SBC and AAC codecs. Since it has a non-Qualcomm chipset inside, it couldn't support the apt-X HD codec.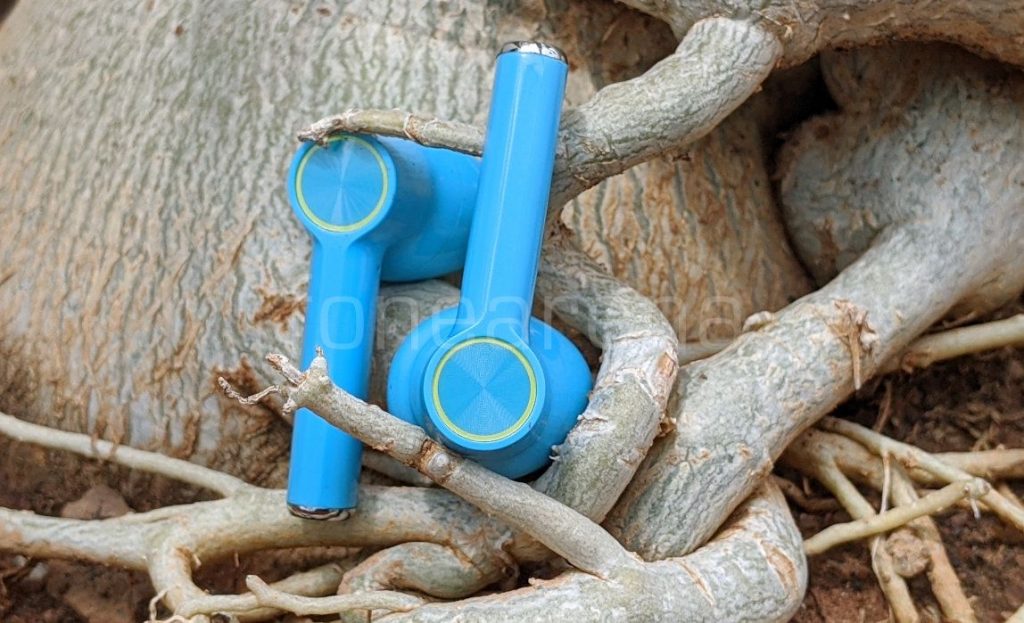 Overall, the audio performance is excellent. Even though the buds are tuned for Bass as per the company claims, it balances both highs and lows perfectly, and gets loud without any distortion. Without an in-ear seal, you can hear the world around you. The OnePlus Buds does the job for casual listeners throughout, but if you want better noise isolation and powerful bass, you'll have to check for other options.
Coming to the call quality, OnePlus Buds is a mixed bag. At times, we had a hard time hearing the caller clearly. This problem persisted on both Reno 4 Pro and OnePlus 7T Pro. If you are planning to buy the Buds for lots of hands-free calls, we would suggest you stay away, again!
Apart from customisable controls, OnePlus users can also make use of low-latency through Fnatic mode (103ms) to help them keep up with all the actions. If you want to make use of the low-latency, users need to add their favorite apps in 'Game Space' and enable Fnatic Mode.
Pairing and connectivity — Perfect but limited
In terms of pairing, OnePlus uses Fast Pair standard, which means these earbuds can quickly pair without opening Bluetooth settings. It also shows battery levels for buds and cases. Also, it has the 'Find Device' option that lets users find misplaced earbuds by playing a sound. Notably, the Buds are not independent of each other.
OnePlus Buds can be updated only through OnePlus smartphones and not sure how the company is planning for non-OnePlus users. We had no issues with the connection throughout our usage.
Battery life — No complaints
Each bud comes with a 35mAh battery with up to 7 hours of music playback, 4 hours phone call. You get a 420mAh with a charging case. As per the company claims, a brief 10-minute charge of the OnePlus Buds in the case delivers 10 hours of audio experience, while a full charge along with the charging case offers up to 30 hours of high-quality music playback. And the claims are true. We got somewhere around those figures and didn't charge it for an entire week before. On the battery front, the OnePlus Buds are blindly reliable.
Verdict
Well, by now you would have got an idea about the OnePlus Buds, don't you? Instead of us writing the verdict, we would like to hear from you. At Rs. 4,990, is this TWS from OnePlus worth it?
If you are here just for the summary, here're the
Pros
Great audio performance
No-compromise build
Amazing battery life
Value for money (if you are OnePlus user)
Cons
No customisation for non-OnePlus users
Not-so-great call quality
Price
The OnePlus Buds come in White, Gray, and Nord Blue colours and are priced at Rs. 4,990 and are available on Amazon.in, OnePlus.in, Flipkart, all OnePlus exclusive offline stores and Croma, and Reliance Digital outlets.