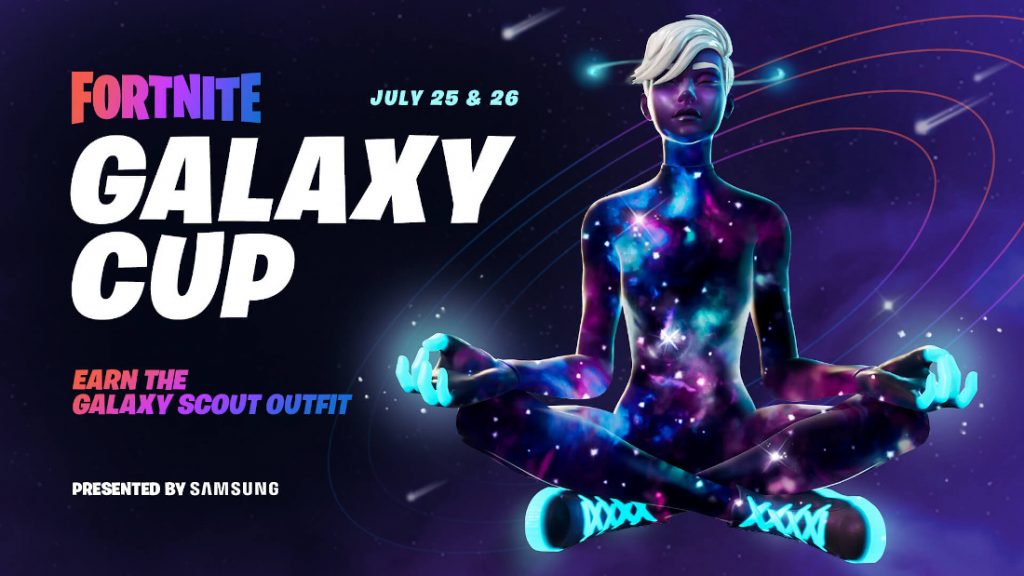 Epic Games, in collaboration with Samsung, has announced their first-ever Fortnite Galaxy Cup e-tournament that will be held on the 25th and 26th of July . The tournament is open for all Fortnite players on Android and participants will have the opportunity to win in-game prizes like the Galaxy Scout Outfit and Star Scout Wrap.
The competition will be held in two sessions over two days. Each session will start at 1:30PM (IST) and will last approximately three hours. During this period, players can participate in a maximum of 10 matches, and for each match, they will be awarded points based on their placement in the match and how many eliminations they get. The scoring system is as follows:
Victory Royale: 10 points
2nd – 5th place: 7 points
6th – 15th place: 5 points
16th – 25th place: 3 points
Each elimination: 1 point
Each game played: 1 point
All players who participate in a minimum of five games will be awarded the Star Scout Wrap while the top scorers for each day will earn the Galaxy Scout Outfit.
Daily regional winners will be determined as follows:
Europe: Top 10,000
NA-East: Top 7,500
NA-West: Top 2,500
Latin America: Top 2,500
Asia: Top 1,250
Middle East: Top 1,250
Oceania: Top 1,250
To participate, players will need to simply navigate to the Playlist Mode and select the Galaxy Cup tournament, then return to the lobby and hit play. Players have to ensure that they have 2FA enabled on their Epic account.