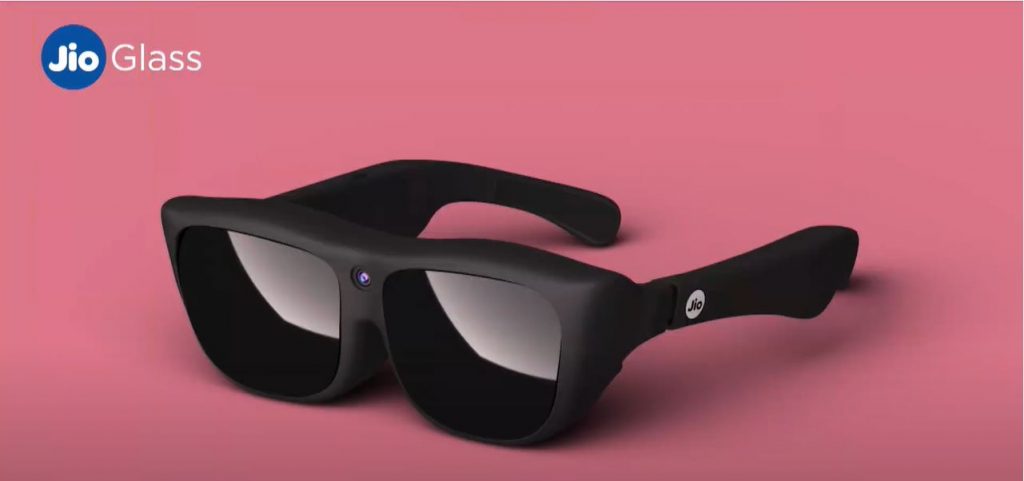 At its first-ever virtual Annual General Meeting, Reliance Jio made a slew of announcements including its 5G network with home-grown technologies, Jio TV Plus, Jio Mart, Jio Meet, and more. Along with this, the company has also announced its new product for 3D interactions – Jio Glass.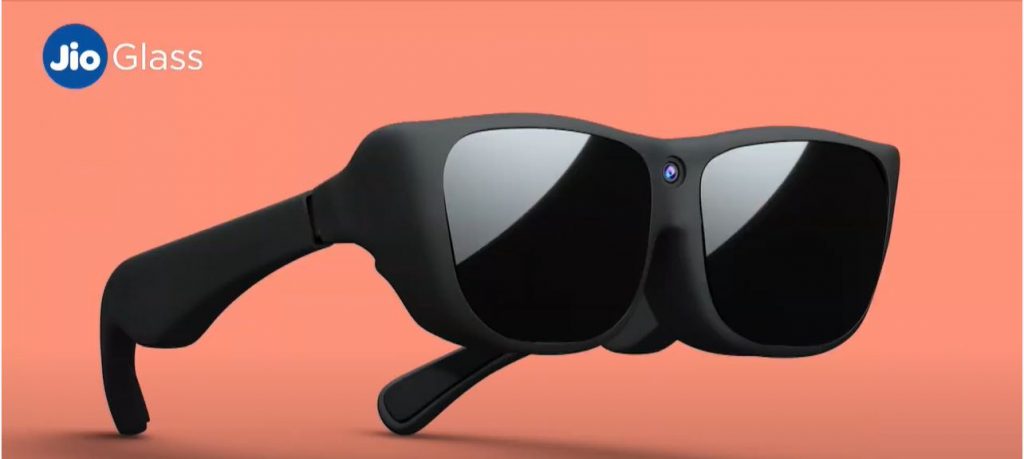 Jio Glass, the new product by the company sports a high-resolution display that let users experience holographic content, interact using 3D avatars, and more. The Glass also features a personalised audio system that supports all the standard audio formats and it works without any external attachments. Users can do holographic video calls with interactive 3D avatars, share presentations in the virtual environment and can also share 3D assets and holograms.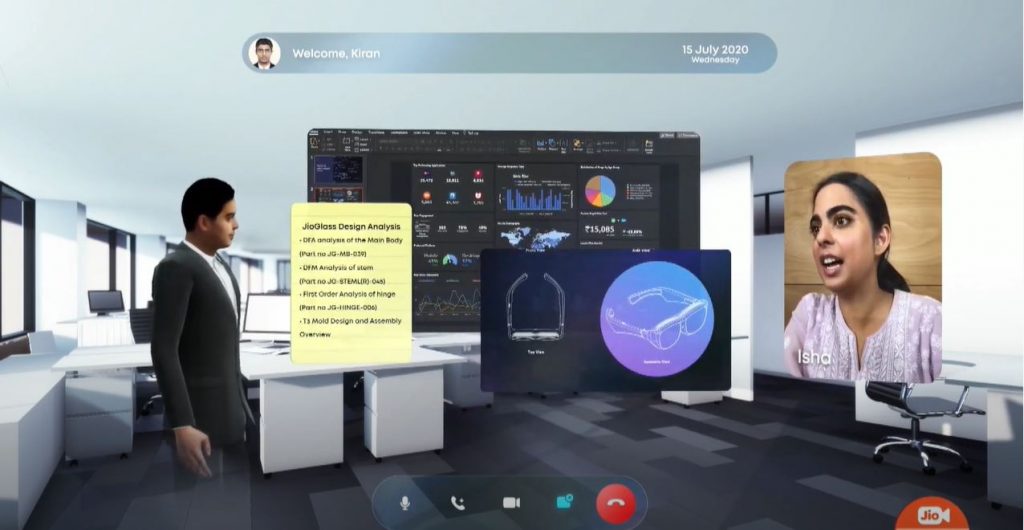 Further, Jio says that 3D virtual classrooms are possible with Jio Glass and holographic classes can be conducted through Jio Mixed Reality Cloud. Jio Glass weighs 75 grams and the connection is established through a cable that is attached to a smartphone. It supports more than 25 applications already, and we can expect it to be rolled out next year.