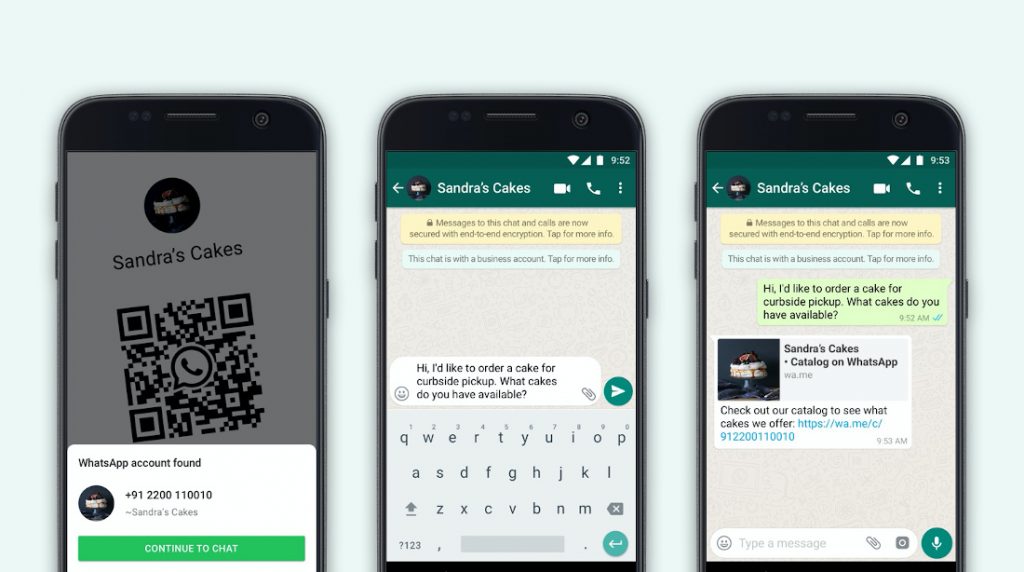 WhatsApp for Business is becoming increasingly popular as a way for customers to quickly reach out to a business or a company. They are bringing two features to the platform, which are the ability to quickly start a chat with QR codes and the ability for businesses to easily to share their catalogs.
Previously when starting a chat with a business, customers would need to save a business's WhatsApp number to their contacts each time, which can get tedious. To make this process easier, WhatsApp is introducing the ability for businesses to display a QR code, which can be scanned by the customer to initiate a chat. This QR code can be displayed on the storefront or on product packaging.
The second feature that Whatsapp is adding is the ability to share Catalogs easily via links. Catalogs is an important way for brands and businesses to showcase their products and offerings and they can now share them to customers as links on websites, Facebook, Instagram and elsewhere.
Both Catalogues and QR codes will be available starting today to everyone using the WhatsApp for Business app.