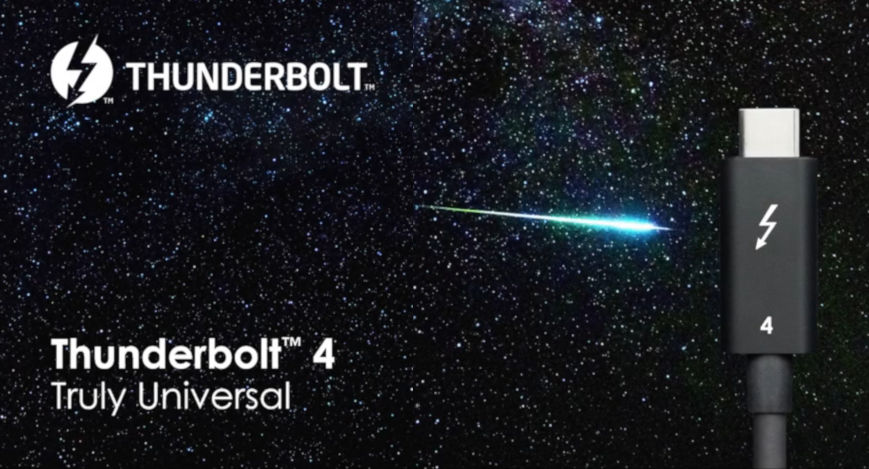 Intel just announced Thunderbolt 4, the next-generation Thunderbolt with USB4 specification. It still has USB-C connector offering 40Gbps speed, same as the Thunderbolt 3, but this will offer docks with up to four Thunderbolt ports and universal cables up to 2 meters in length. It has also doubled  minimum video and data requirements of Thunderbolt 3 and expanded end-to-end solution capabilities.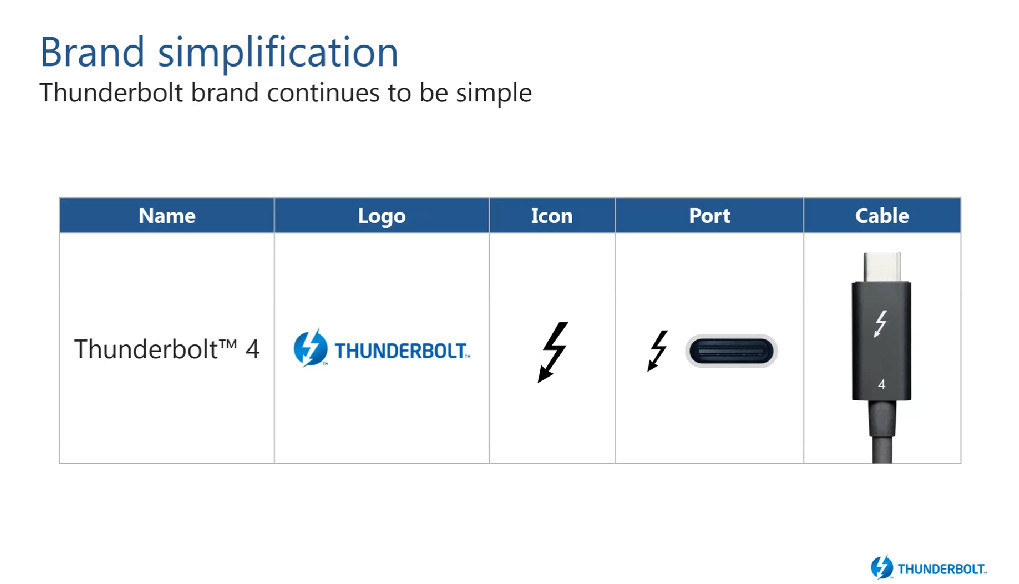 Highlights of Thunderbolt 4
Minimum Support for two 4K displays or one 8K display.
Data: PCIe at 32 Gbps for storage speeds up to 3,000 MBps.
Accessories with four Thunderbolt ports
Universal 40GB/s cables up to 2 meters in length
Required PC charging on at least one computer port
Required PC wake from sleep when computer is connected to a thunderbolt dock
Required Intel VT-d based direct memory access (DMA) protection that helps prevent physical DMA attacks.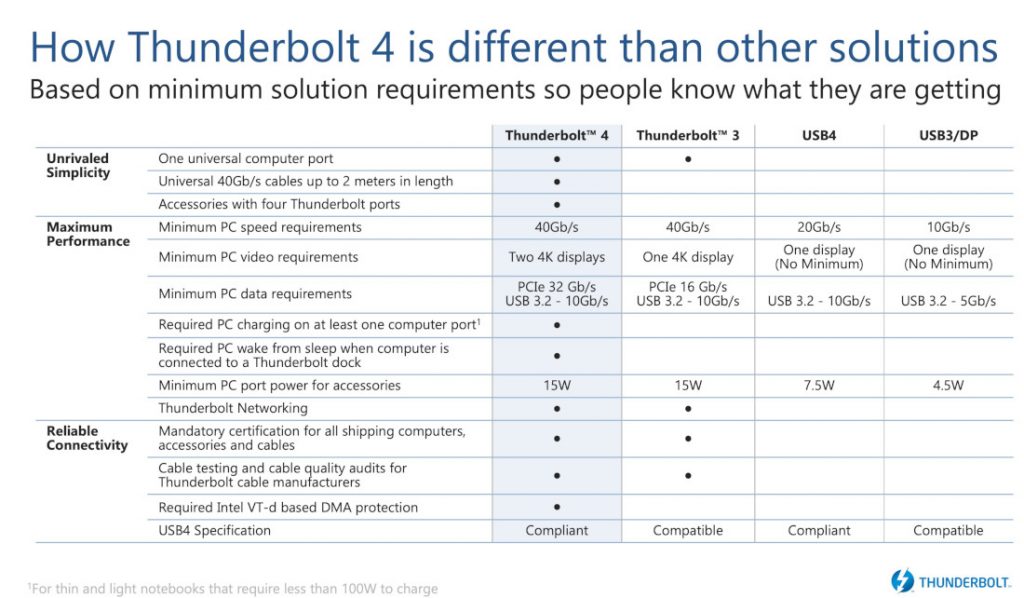 Intel's upcoming mobile PC processors, code-named "Tiger Lake," will be the first to integrate Thunderbolt 4. The Thunderbolt 4 controller 8000 series is compatible with the hundreds of millions of Thunderbolt 3 PCs and accessories already available.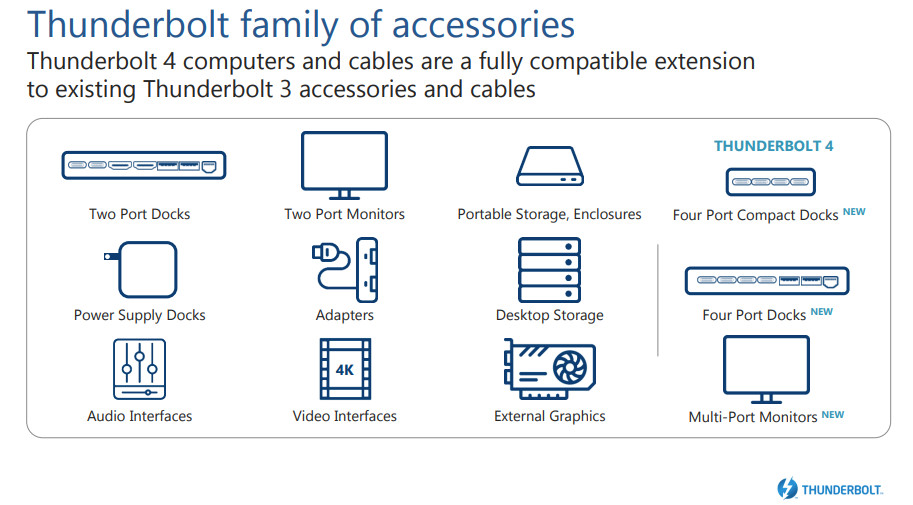 Thunderbolt 4 developer kits and certification testing are now available, and we can expect it in commercial devices later this year, including laptops based on Intel's innovation program code-named "Project Athena."