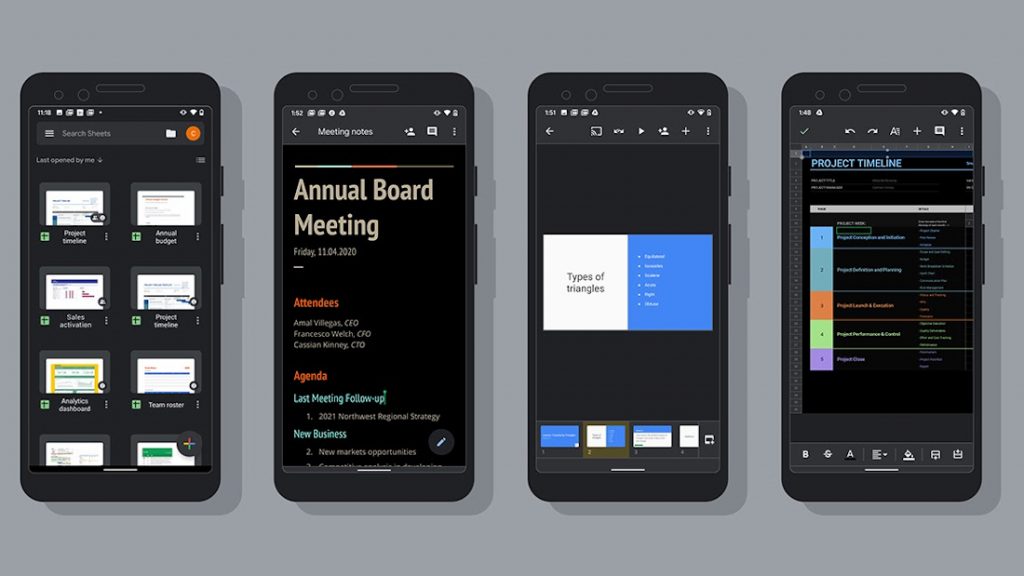 In the last few years, the shift to dark mode support in apps has become extremely popular. The latest to join the trend is Google's suite of Docs, Sheets, and the Slides app on Android, which will all now support Dark theme across their UI.
Adding Dark mode in apps is a lot more work than simply inverting white to black and vice versa. The idea of a dark theme is to make the screen elements more usable in low-light environments (in some cases, save battery life too) and Google has tried to ensure that its dark theme will adjust the product interface and user-generated content intelligently.
The dark theme for these three apps will automatically turn on if the Android System theme is set to Dark. Users can also manually choose to turn on dark theme individually for each app. To do so, go to Menu -> Settings ⇾ Theme ⇾ Dark.
Dark theme for Google Docs, Sheet and Slides will be rolling out to all Google account users starting today.