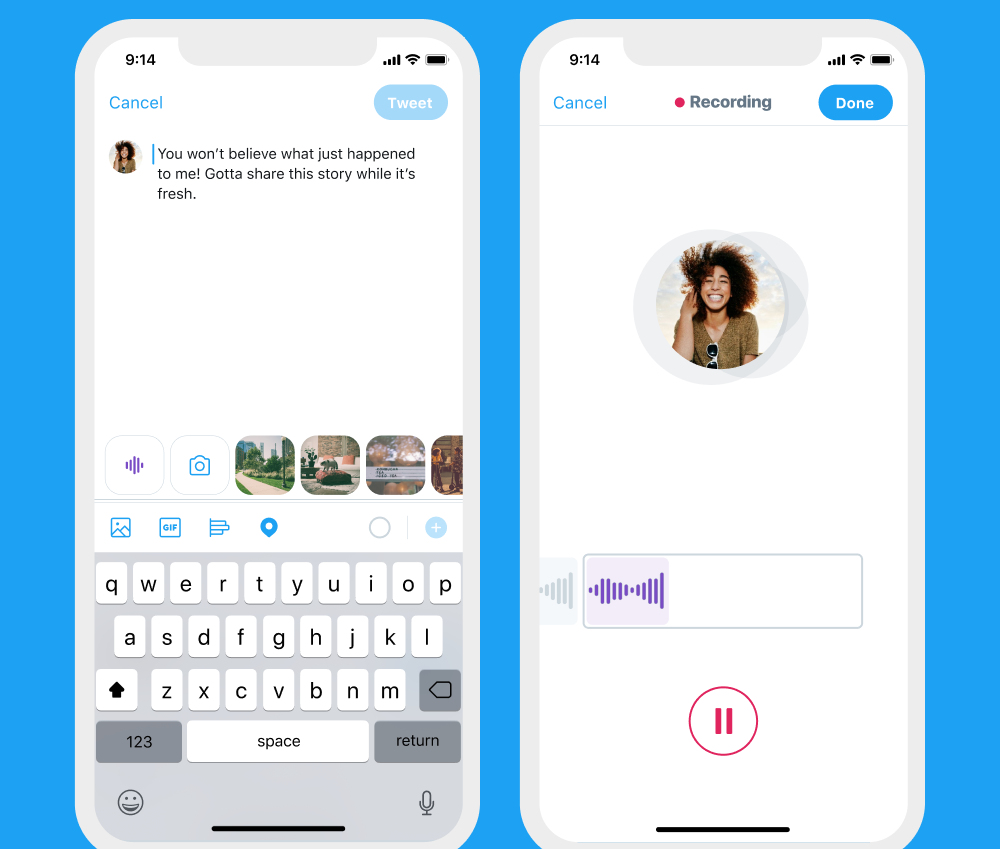 Twitter has begun rolling out an interesting new feature for its iOS app users, which is the ability to create Voice Tweets. Users can now record their thoughts with their voice, each one having a maximum time limit of a little more than 2 minutes, and post it for their followers to hear.
To create a Voice Tweet, open the Tweet composer and click on the wavelength icon that is beside the camera icon. Users will see their profile photo along with a record button below, with which they can create their Voice Tweet. Each individual Voice Tweet will be limited to 140 seconds. If the user wishes to record for longer, Twitter will automatically create a new voice tweet that would start as a thread below the original voice tweet.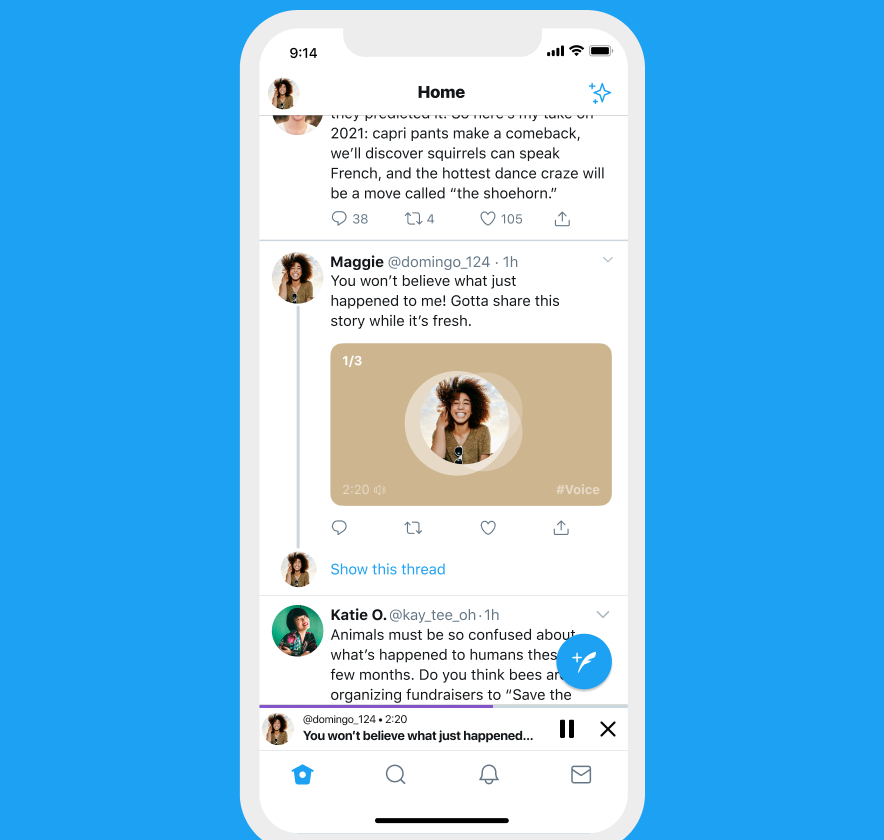 Users across all platforms will be able to see voice tweets of the accounts they follow in their feed. For iOS users alone, playback of the voice tweet will start in a new window that is docked in the bottom of the app. Users can continue to scroll through their feed while listening to the voice tweet.
The ability to create voice tweets is only available for a limited number of Twitter for iOS users. In the coming weeks, all iOS Twitter users will get the same. We hope that Twitter for Android also receives support for the feature soon.
The Twitter app is available on the App Store for iOS and the Play Store for Android.