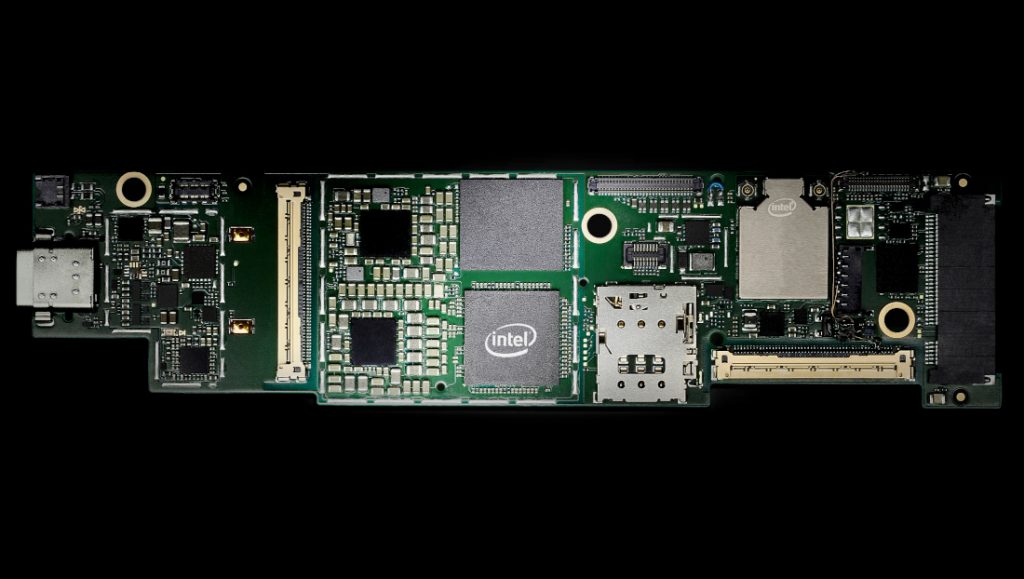 Intel has announced the launch of new Core processors, code-named "Lakefield" with Hybrid CPUs. These processors leverage Intel's Foveros 3D Packaging technology that enables the various IPs to be stacked in three dimension instead of two, reducing the package size and increasing power efficiency.
At launch, the Lakefield CPUs will come in two SKUs — the Core i5-L16G7 and the Core i3-L13G4. Both CPUs will feature 5 cores and 5 threads, with the Core i5 having 64 GPU execution units (EU), compared to the 48 EU found on the Core i3. Intel's Lakefield CPUs are designed for ultra-light and new form factors like foldable and dual-screen PCs, with a TDP of just 7W.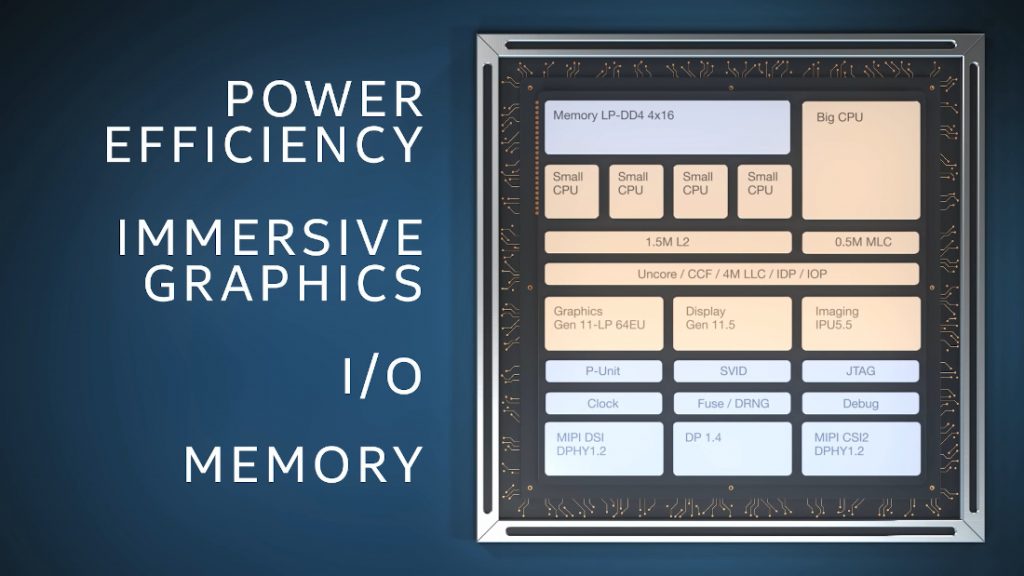 Using Intel Hybrid Technology, Intel has engineered a CPU that combines a 10nm Sunny Cove core for intense workloads and foreground applications, along with four power-efficient Tremont cores that balance power and performance optimization for background tasks. The new Lakefield CPUs also feature Hardware-guided OS scheduling, new Gen 11 graphics and support for Intel Wi-Fi 6 (Gig+) and Intel LTE solutions.
These Lakefield CPUs have already appeared in Lenovo's ThinkPad X1 Fold that was showcased earlier this year at CES 2020. Samsung has also announced their first laptop powered by an Intel Lakefield CPU, called the Galaxy Book S, which should be available in June.
Commenting on the launch, Chris Walker, Intel corporate vice president and general manager of Mobile Client Platforms said:
Intel Core processors with Intel Hybrid Technology are the touchstone of Intel's vision for advancing the PC industry by taking an experience-based approach to designing silicon with a unique combination of architectures and IPs. Combined with Intel's deepened co-engineering with our partners, these processors unlock the potential for innovative device categories of the future.