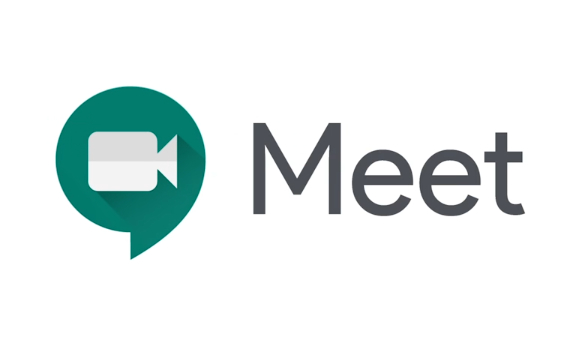 As we all confined within our homes due to coronavirus lockdown, the video conferencing app including Zoom, Google Meet, Facebook's Messenger Room, and others are making a meteoric rise. 
With "Work From Home" becoming a new normal, numerous video conferencing app are being used for business meetings, school teaching, and much more. As we all know by now, the Zoom Video Conferencing app became wildly popular initially before facing flak over its flawed security policies.
This made users look out for other alternatives, then came to Google's Meet. In an attempt to take down its rivals, Google made 'Meet' free to everyone with a Gmail account. It's worth mentioning here that, Google Meet was a paid service only available to G-Suite users. 
Recently, the Google Meet downloads have passed 50 million installations on the Play Store. Back in March, it has touched 5 million installs, and soon after, it passed 10 million in 20 days, and now here we are! 
Google heavily advertises the privacy and security measures that Meet follows, which will be important to those users who are worried about Zoom's recent security vulnerabilities. These include:
Host controls such as the ability to admit or deny entry to a meeting, and mute or remove participants if needed.

Complex Meet meeting codes are complex by default to prevent brute force entry attacks.

Meet video meetings are encrypted in transit, and all recordings stored in Google Drive are encrypted in transit and at rest.

Plugins are not required to use Meet on the web as it works entirely in the browser, reducing its security vulnerabilities.

Meet users can enroll their account in Google's Advanced Protection Program if they require Google's best security against scams and phishing attacks.

Meet data is not used for advertising, now will they sell data to third parties.
Google Meet can be accessed from the browser at meet.google.com and from its mobile app, available from the Play Store and the App Store.