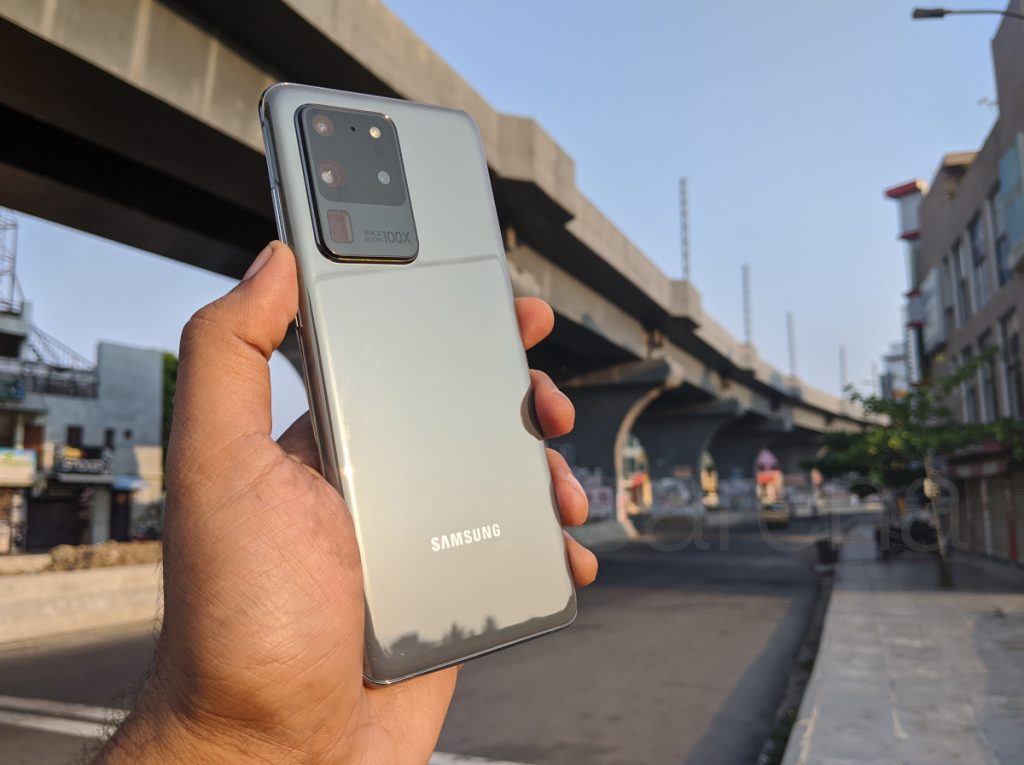 The premium smartphone market (>Rs. 30000) has been a competition between Samsung Apple and OnePlus for many quarters now. In the first quarter of 2020, the market saw a growth of 21% YoY, with Samsung managing to edge out Apple to take the lead as India's current top premium smartphone manufacturer.
While the government price hike for smartphones affected the budget segment in India, the premium segment remained largely unaffected as a majority of the price increase was taken up by the manufacturers instead of being transferred to the consumers. However, the premium market did not grow are expected due to the COVID-19 pandemic, with basically non-existent sales recorded during the last week of March.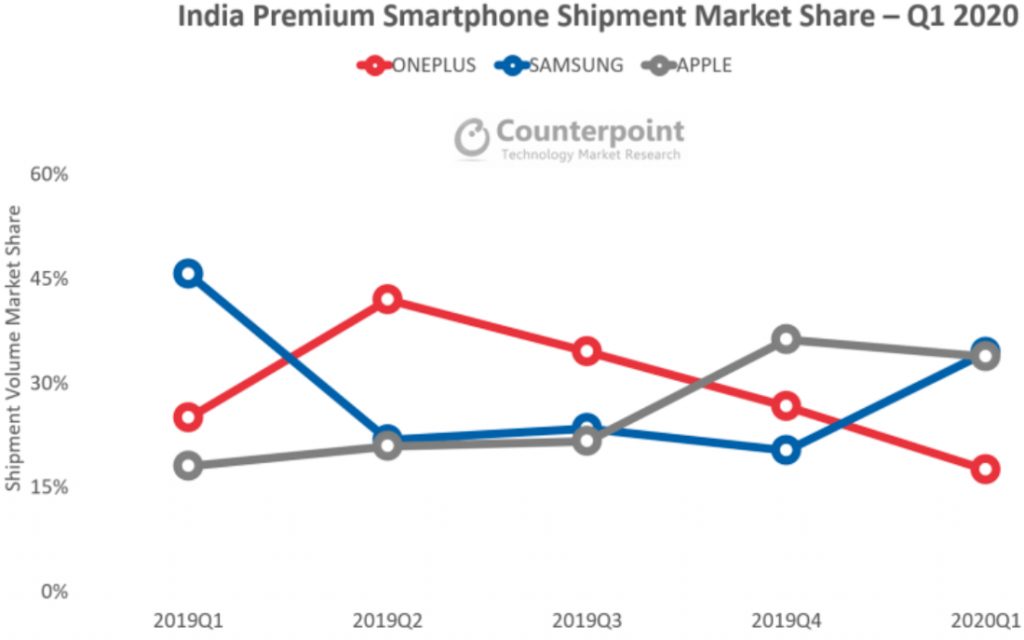 Samsung took a lead in the premium smartphone segment, with a market share of 34%. This was made possible thanks to their popular smartphones in the affordable premium segment (Rs. 30000 – Rs. 45000) like Galaxy S10 Lite Galaxy Note 10 Lite. Their ultra premium Galaxy S20 Series also performed well during this quarter.

While Apple fell to second place in the premium market overall, it maintained first place in the ultra premium segment with a 55% market share. Their top selling model, previously the iPhone XR, has now been replaced by the iPhone 11, driven by its strong positive reviews, no-cost EMI and bundled banking offers.
At third place, OnePlus struggled a bit during this quarter, primarily due to the timing of the release of the OnePlus 8 during the pandemic. Many reviewers also remarked on the OnePlus 8 being only an incremental update to the OnePlus 7T series and this has led to increase in interest for the 7T series. Vendors are predicting a surge in sales for 7T series once the pandemic lockdown restrictions are lifted.