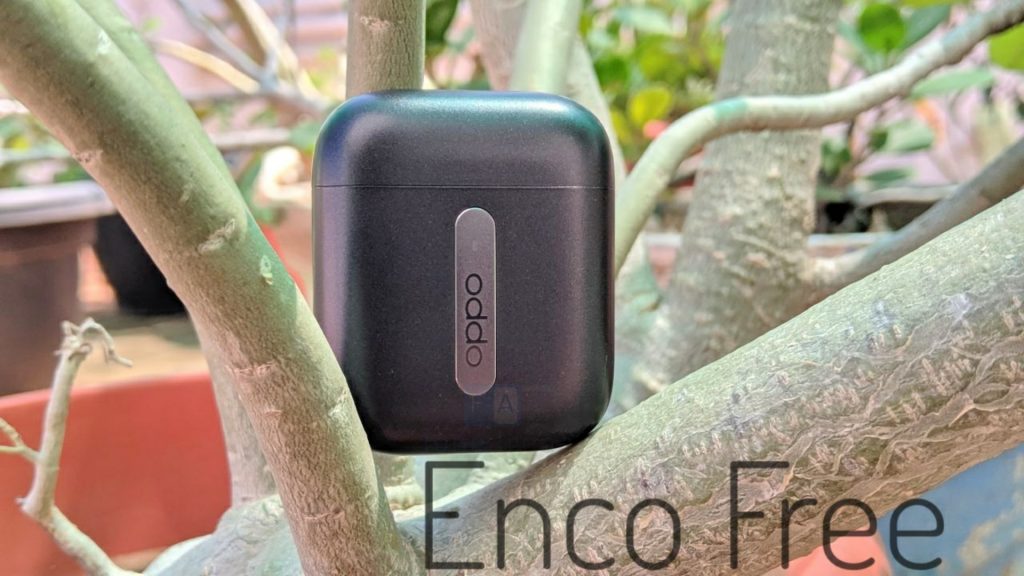 True wireless earphones are trending at their peak right now. It's true because so many products are coming out day by day, but it's also true that the market is still not yet fully mature. Especially when it comes to a quality no-compromise experience you get very few options, unlike the smartphone market. At the top is Apple's Airpods and its Pro version, then we have Samsung Galaxy Buds and its Plus version, then there are countless others from no-name new brands to audio specialist brands to mobile brands to style brands and whatnot. I've tested the Galaxy Buds, an in-ear solution and a few other varieties like neckbands, sports bands and even wireless glasses with directional speakers but never have I ever tried an Airpods-like true wireless solution. No, I haven't tried the Realme Buds yet, but recently, during the launch of the OPPO Reno3 Pro, I got a chance to start trying the Enco Free true wireless earbuds. It's a well-designed one-of-a-kind experience that falls under the Airpods-like category, which makes this my first time using such a device, so here I am, writing this piece to share my experience with what I consider to be an amazingly productive accessory. Read on for my review of the OPPO Enco Free True Wireless earbuds.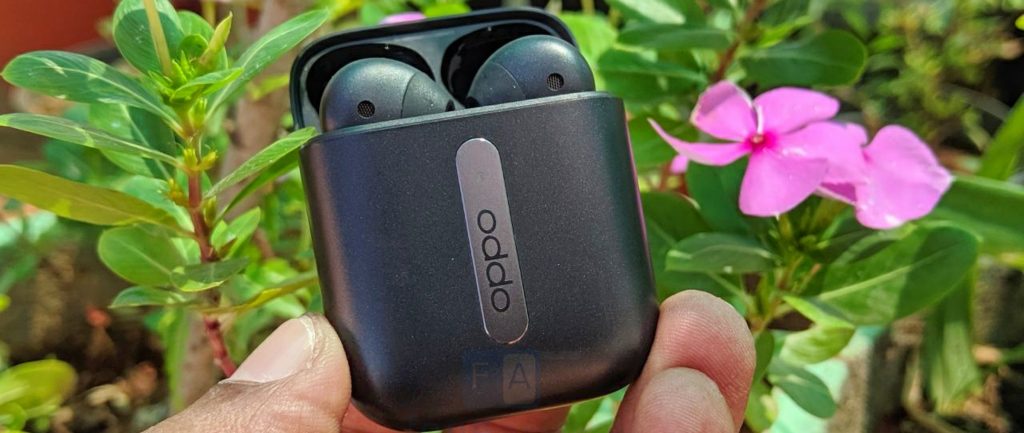 Looks like we have, yet again, a winner in design from the house of OPPO. This is the emotion it evoked in me for the first 5 minutes. A well-crafted device is what I expected from my unboxing experience and that is what I got. Solid, elegant and premium to touch. But of course, as soon as I took it out of wraps it started slipping away from my drier-than-Sahara hands. Immediately I knew I would need to treat it in a very safe way because if the case itself is slippery then the chances of me dropping the earbuds are really high, I thought.
I was wrong. The extended part of the buds that contain a battery and electronics needed to charge and connect the device also has magnets that make it stick to the case. They're strong enough to hold the pods in the case and at the same time, when you get the knack of it, you can easily remove them from the case as well.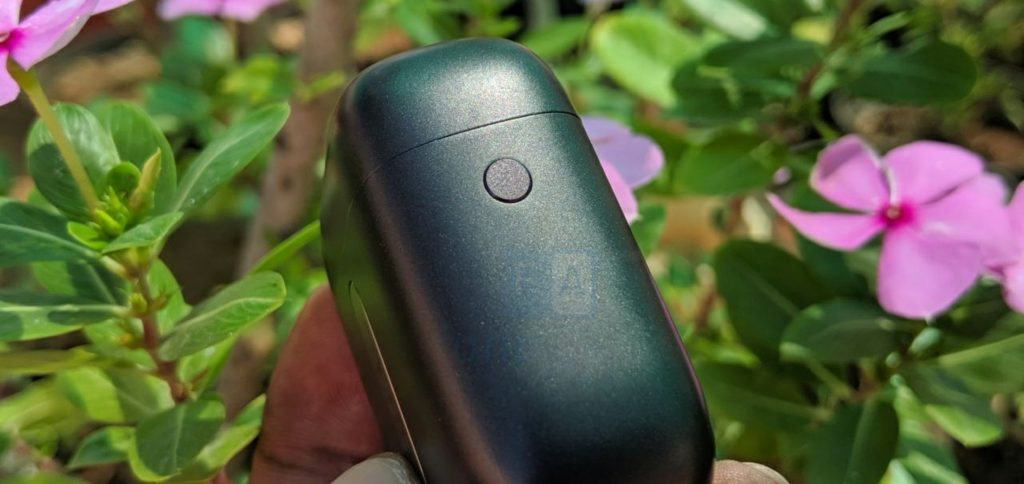 Pairing was very easy. I just opened the case and a light lit up at the front. It was white. I used the button at the side of the case to initiate the pairing while the pods were in the case. A long press initiates pairing and you can easily pair it with any device capable of pairing with a device like this.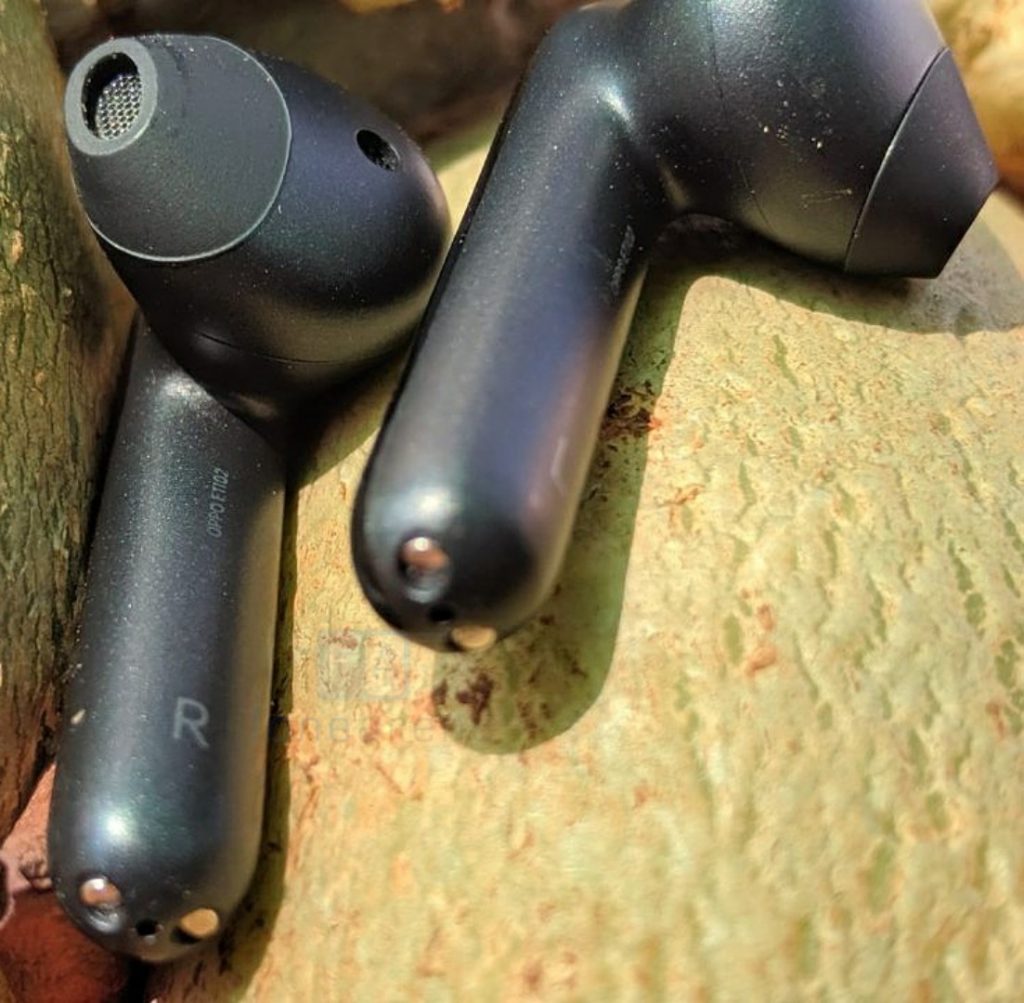 The fit and finish of the Enco free True wireless earbuds is something worth exploring. The materials used here are some of the best I have come across in this category. Of course, the majority of it is in plastic but there is rubber for the tips and metal for the battery contacts. There is a dual-tone finish to differentiate the touch surfaces and the rest of the pods. Touch surfaces are glossy while the rest is matte.

Yes, one can touch and swipe the pods right on the sticks that extend the buds out of the ear. On the right side, a swipe up will skip to the previous song while playing music or watching YouTube videos or any media in a playlist. The touch surface on the left side is used to increase or decrease the volume. A swipe up for increasing the volume and swipe down for decreasing the volume.
It's a challenge to learn this quickly because of the mistouches and unintended swipes. Yes, a double-tap on the touch surface is for play pause and it works the same on both sides of the pods. I'll admit that it took some time to get used to not only the controls but also removing and reinstalling the pods into the case but once I got used to the process it was very fluent. Must say, the experience still evokes a lot of gratification and surprise.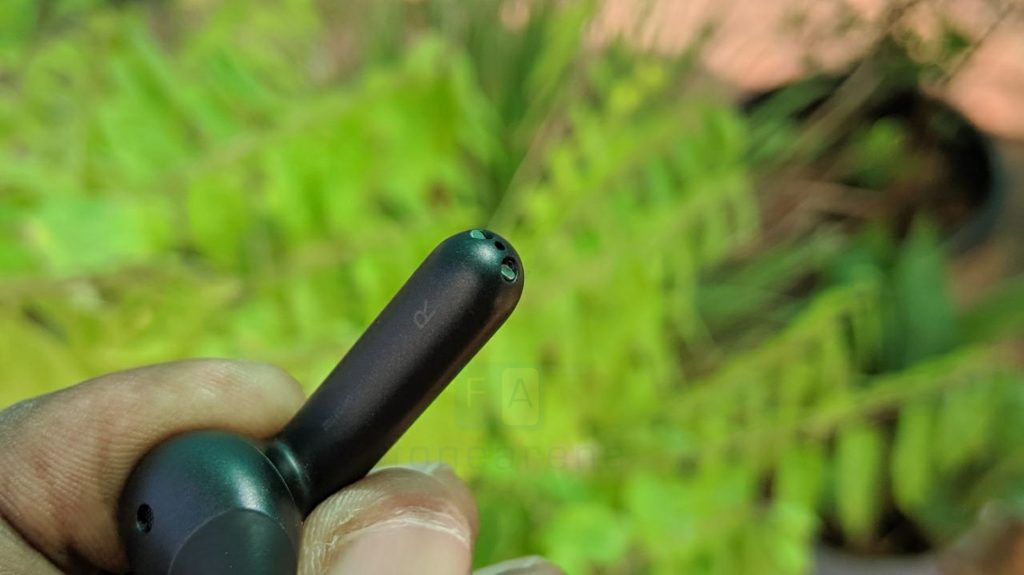 Yes, the experience comes with a lot of surprises, one of them which is the best implementation of a play pause feature I have come across in this field. Since the earpieces have touch sensors to know whether you have put them in the ear or not, it can be triggered to do other functions as well. Just imagine that you are listening to something really important, maybe a podcast and someone wants your attention. You can just remove one of the pods and listen to whatever or whoever you're required to because when you remove, it automatically pauses. The best thing is, when you're done conversing and want to put them back in, it resumes exactly where it left off, automatically. This feature felt like magic because it made complete sense and I never expected it to happen. One last thing which I rarely used is the long press option to enable the voice assistant. But what I regularly used the pods for is, of course, calls and music.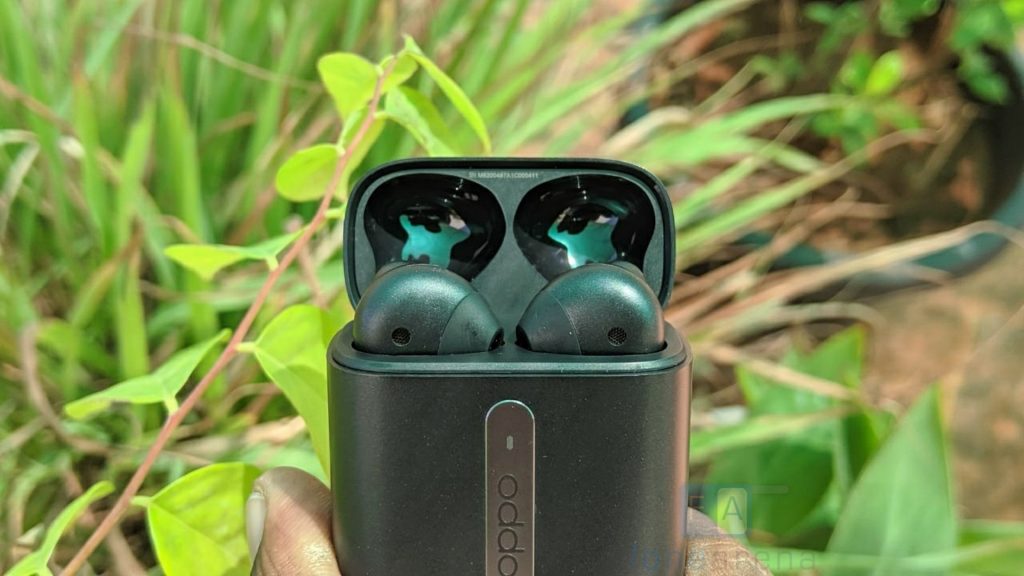 Both are great on the OPPO Enco Free. In terms of quality, I found music to be much better than the Galaxy Buds in all ranges, right from low frequency sounds to high-frequency sounds. My guess is it is due to more space for much better materials and a big chamber to generate a big volume of sound. Definitely a high-quality experience. The same goes for calls as well, because unlike the Galaxy Buds I never experienced complaints from the other side. While the experience is nowhere close to wired solutions yet, it is a firm step in that direction.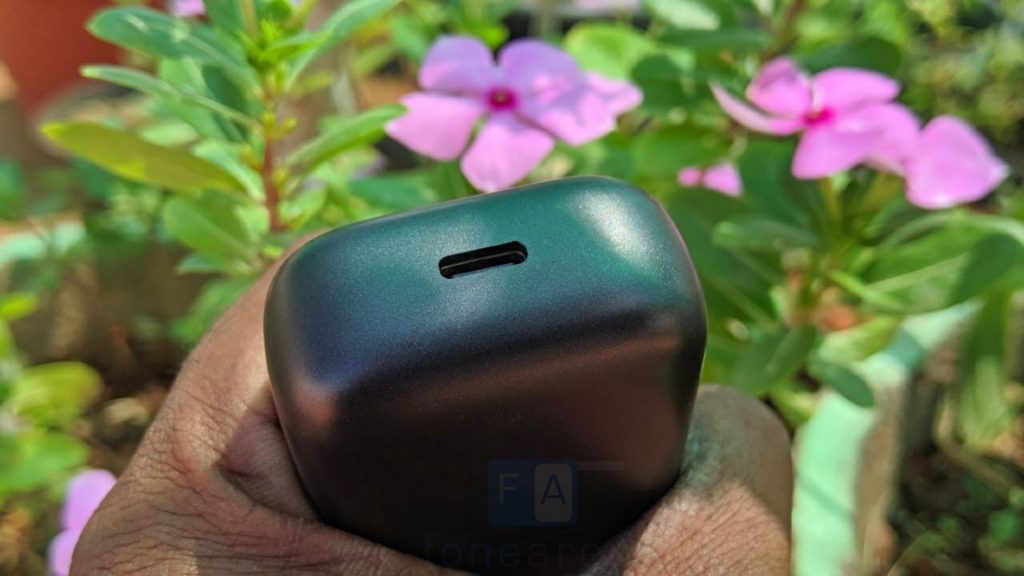 Battery life is amazing as well. A solid 3 days of use is possible with a total of 18 hours of wireless use. 6 hours per day will drain the pods but the case retains a lot of charge which is enough to fully charge the pods three times. This is a day more than what I experienced with other solutions. To me, this is yet another advantage of design, which naturally gives more space to the battery. Charging is also quick and is done via the USB-C port at the bottom of the device.
All of this sans the wireless charging feature you find on other solutions that demand a price tag of Rs.7990. In my opinion, formed after extensive use while traveling, I recommend buying the OPPO Enco True Wireless earbuds if you are looking for no-compromise productivity. What I mean by that is, if you're looking to free up your mind to focus on work, then this is a great accessory to have in your pocket or in your carry bag. No compromises in design, utility and battery life. It doesn't cost much either, so until something better comes along in this AirPods like category, I have no inhibitions in recommending this one. If you still think it is hard for you to make a decision, shoot a question below and I will see if I can answer it. Thanks for reading.