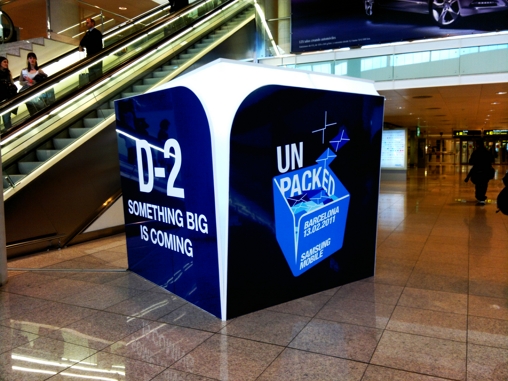 We expected to see a lot of teasers and advertisements in Barcelona but like last year, Samsung was the only one with teasers of their event.
We saw the teasers at the Barcelona airport hinting Samsung's event on Sunday, 13th February. Samsung is one of the companies hosting an event on Sunday apart from Nokia and Sony Ericsson.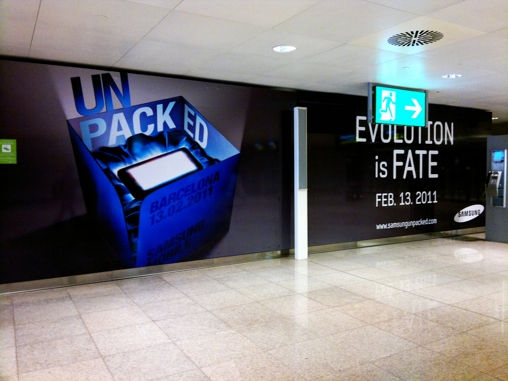 Samsung like HTC say that "Something Big is Coming". Above their catchphrase is written "D-2" which means 2 days to go. Thanks to revan for the update.