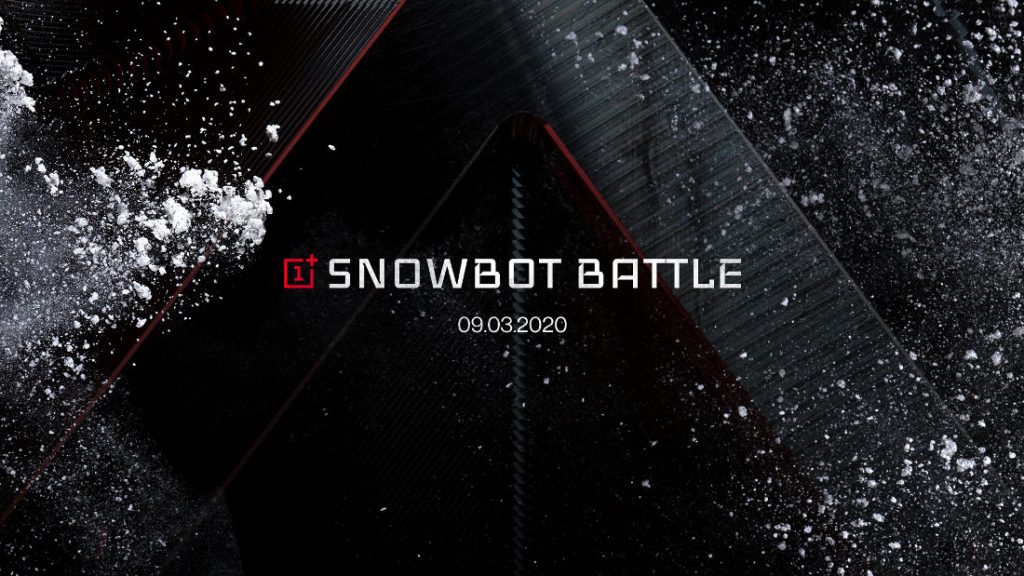 OnePlus today announced world's first 5G-powered interactive snowball fight, which will take place starting 9th March 2020 for more than 70 consecutive hours in Finland. The experience will allow anyone from around the world to control the OnePlus Snowbots in a live snowball fight. OnePlus says that this will demonstrate the true 5G potential and how this can change the way people interact with smartphones, OnePlus developed custom-made snowball-firing robots: Snowbots.
The Snowbots will be operated through OnePlus devices with a 5G network, brought to the remote Lapland region by Finnish operator Elisa, allowing thousands of community members from across the globe to experience a seamless and lag-free offline-to-online gaming experience like never seen before.
The OnePlus Snowbot Battle, hosted in Ruka-Kuusamo area, Lapland, Finland, will start on 9th March 2020 at 12:00pm GMT with a special Human vs. Robots event, that will see a selected number of people join in teams to play against the 5G-powered Snowbots operated by users from all across the world. From the evening 9 March to 12 March, the Snowbot Battle will run 24 hours a day, allowing everyone to join a team in the ultimate snowball fight.
With the spirit of bringing its community together to experience this unique event, OnePlus will host a special community contest on its social channels to select a few lucky users who will have the opportunity to travel to Lapland and join the OnePlus Snowbot Battle in person.
You can head to oneplus.com/snowbots to know more.
https://www.youtube.com/watch?v=hTu5fJiO_gY