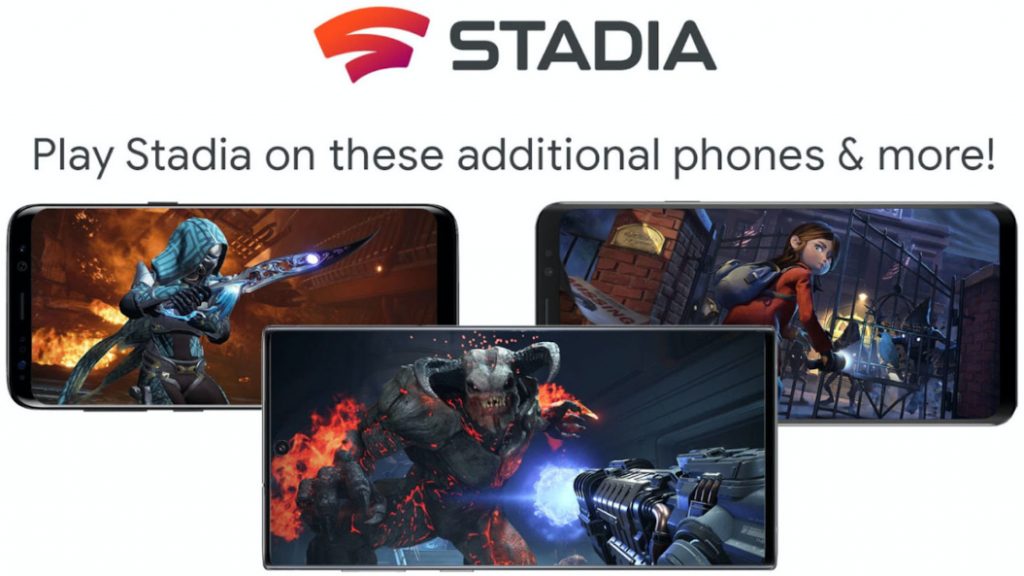 When Google Stadia was launched 3 months ago, it faced a lot of backlash from the gaming community for launching a clearly unfinished product. Google has been really slow with updates since then, but finally has announced that support for Stadia would be available on 18 more phones other than the Pixel.
The list of supported devices are as follows:
Samsung

S8
S8+
S8 Active
Note 8
S9
S9+
Note 9
S10
S10+
Note 10
Note 10+
S20
S20+
S20 Ultra

ASUS
Razer Phone
Razer Phone II
Google has also stated that users will be Stadia will support any wireless gamepad via Bluetooth connection for these phones, except with the Stadia controller which will require to be plugged in directly. The only place where the Stadia controller can work wirelessly is on TV's with Chromecast Ultra. Google has said that they are working on methods to connect the Stadia controller via Wi-Fi to browsers and mobile.
Google's Stadia is a long way away from being an enjoyable experience. Many users have complained about the service being a glorified beta rather than a finished product. Meanwhile, other companies are launching their own game streaming services that are supported on more devices. For example, Microsoft's xCloud service is supported on any Android device running Android 6.0 or higher. Nvidia's GeForce Now service is supported on more Android phones too and also does not require users to buy the games separately on their platform to play.
Google has confirmed its dedication in the service, stating that Stadia is only 3 months old and will continue to develop and improve over time. They are trying to figure out ways to tackle latency issues, dips in fidelity and all the while maintaining high quality video streams.