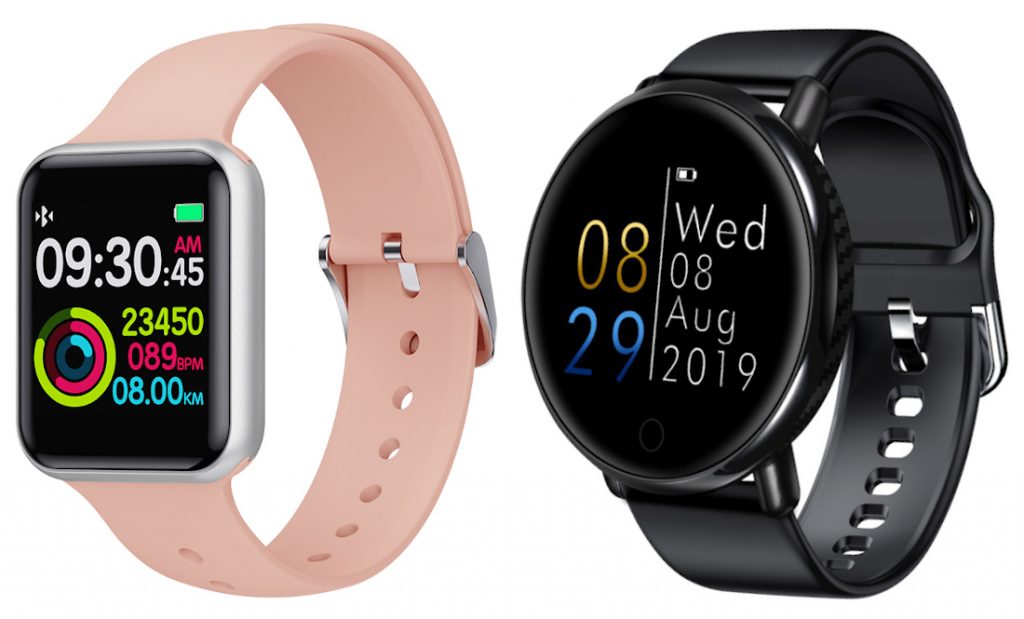 Inbase, a manufacturer of portable digital products is entering the Indian smartwatch market with the launch of two new smartwatches; Urban Fit & Urban Beep. They feature GPS, heart rate sensors, Bluetooth connectivity, good battery life, touch screens and more.
The Inbase Urban Fit and Urban Beep smartwatches connect to a smartphone via Bluetooth 4.0 and Bluetooth 4.2 respectively. The Urban Fit features a multi-touch display while the Urban Beep has a single-touch display. Both smartwatches feature heart rate sensors, GPS, IP68 water and shock resistance and 8 sports modes. Features specific to the Urban Fit include calls and message notification, camera and music controls.
Both smartwatches have good battery life of about 5-7 days with the 150 & 180 mAh batteries on the Fit and Beep respectively. They require 90 mins to charge completely with the included magnetic charger.
The Urban Fit comes in 4 colours Midnight Black, Pink Salmon, Pearl White and Space Grey Strap colours and the Urban Beep comes in 4 colours Midnight Black, Pink Salmon, Space Grey, and Space Blue Strap. Both are available through the Urban Official Website and other retail outlets for a price of Rs. 4999 and Rs. 3999, respectively.
Commenting on the launch, Aashish Kumbhat, Founder and Director, Inbase said:
We at Inbase are committed to bringing in lifestyle products with world-class features and styles that are appealing to a larger section of the market while remaining accessible to people from all walks of society. With the launch of Inbase range of URBAN Smartwatches, we are looking forward to capturing and expanding the Indian Smartwatch market. We plan to launch 30 newer models with futuristic design and technology in the near future which would be added to the stable of Inbase.