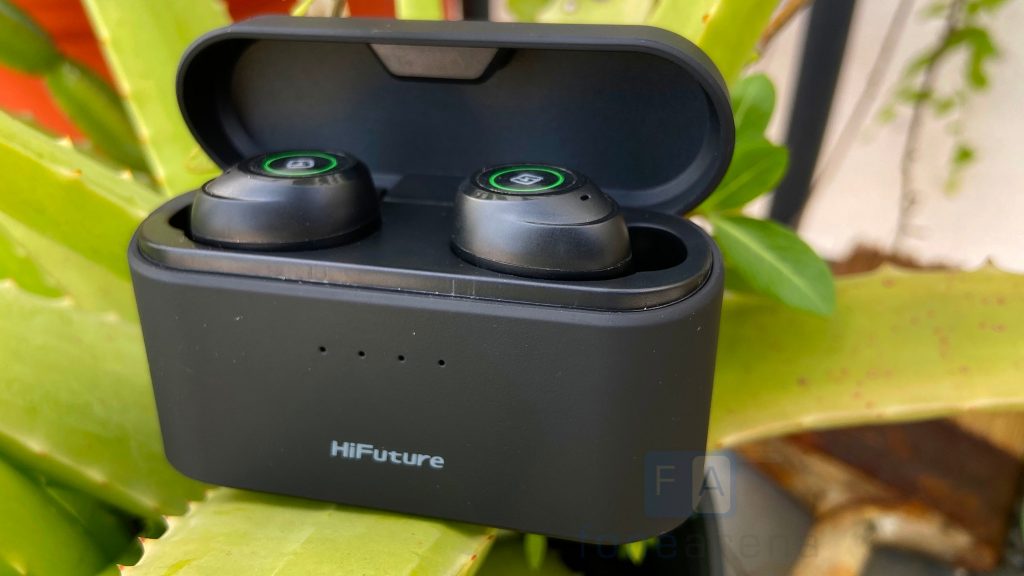 The Indian audio market is flooded with a lot of truly wireless earbuds and users have a plethora of options to choose according to their budget. We have reviewed a lot of budget truly wireless earbuds recently like the realme Buds Air, 1More Stylish truly wireless earbuds, Noise Shots X1 Air, and more. We recently checked out true wireless earbuds from a relatively new brand called HiFuture and the charging case also doubles up as a power bank which is quite interesting. It retails for a price of Rs. 4,499 and in this review, let us see if the HiFuture TidyBuds Pro is worth buying or not.
Box Contents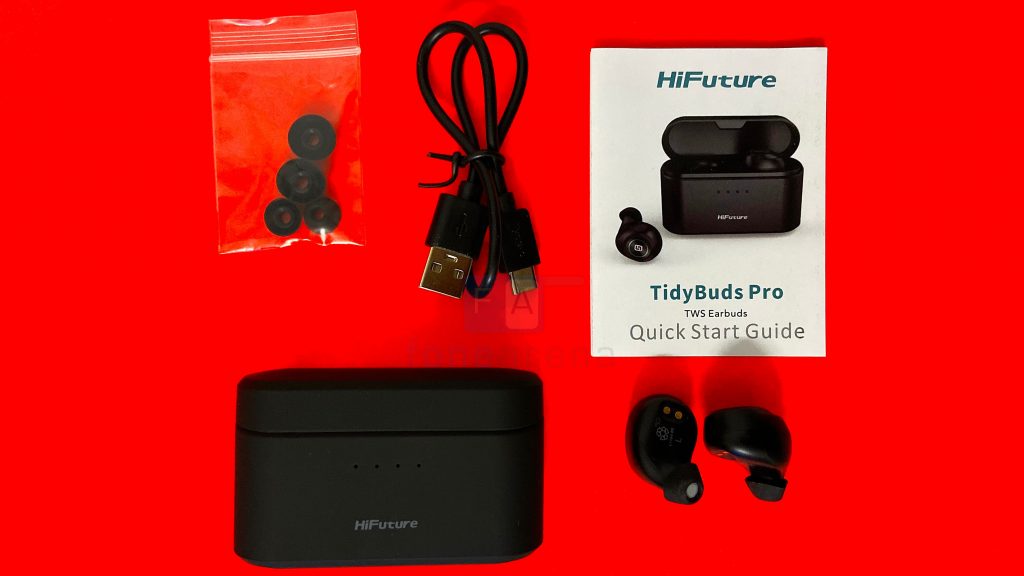 TidyBuds Pro Earbuds (Left and Right)
Charging case with power bank functionality
Additional ear tips
USB Type-C cable
Quick Start Guide
Design and Build Quality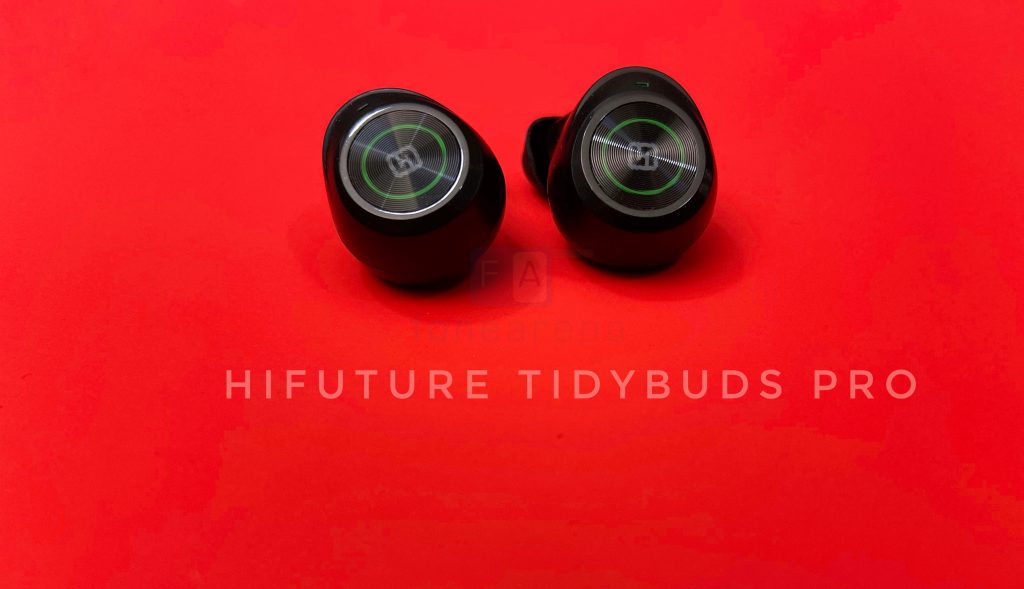 The design of the TidyBuds Pro is similar to other offerings in the market and is compact and lightweight. There are clear indications for the left and right earbuds, and they light up when you take it out from the charging case. The intuitive touchpad has a concentric circle design and looks amazing. Although the fit of earbuds in one's ears is subjective, the TidyBuds Pro offered a secure and comfortable fit during our testing. Coming to the build quality, the materials used predominantly are plastic, and the build quality didn't impress us. Overall, the design is good, but the build quality is strictly average.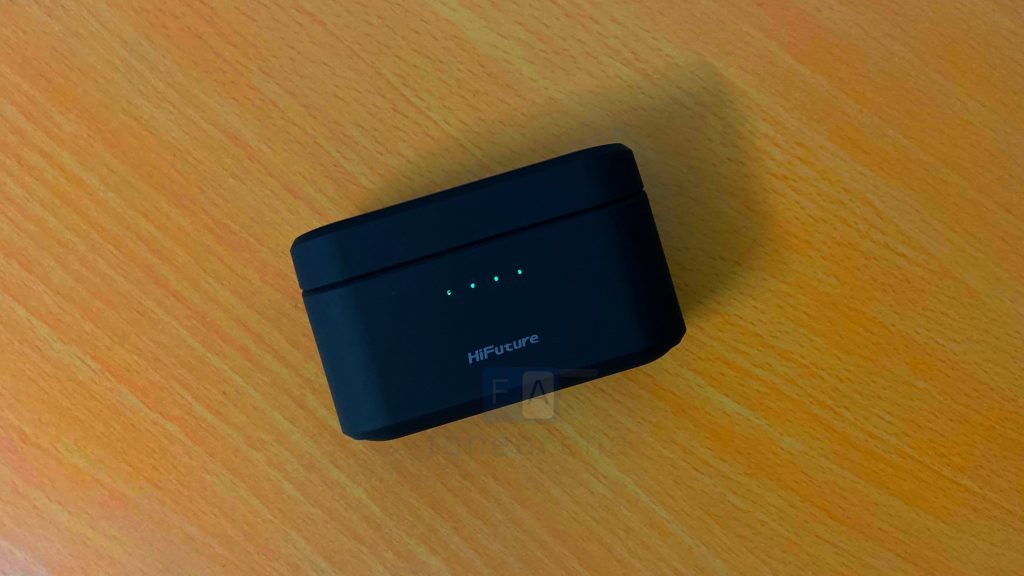 Coming to the wireless charging case, it offers a good grip, thanks to the rubberized materials used. It packs a 3000mAh battery and promises to deliver up to 100 hours of combined playback. The wireless charging case also doubles up as a power bank and this is a unique feature of the TidyBuds Pro. This is something we don't find on similar offerings in the market.
Sound Quality
The TidyBuds Pro features a dynamic 6mm graphene driver, Realtech 8763 chipset with support for Bluetooth 5.0. It claims to have an operating range of 10 meters, stereo audio, touch sensor, a frequency response of 50Hz to 20KHz and a speaker impedance of 32 ohms. Furthermore, it features auto power on/off and auto-pairing feature which is a nifty addition. The earbuds can be controlled via intuitive touch pad built-in both earbuds which enable controls for music, calls and voice assistant with just one touch.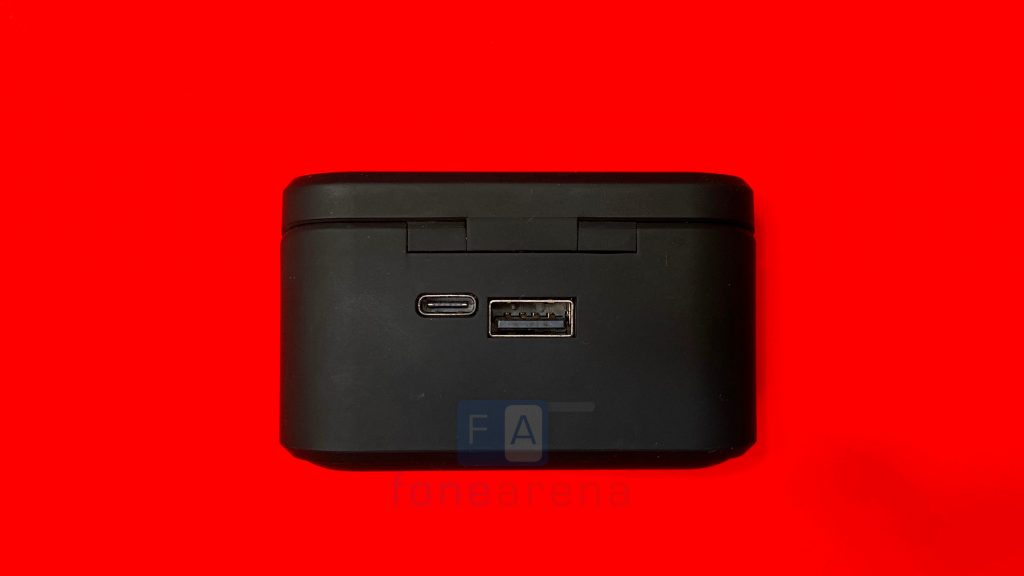 Coming to the sound quality, it has decent bass and high-mids, and the detail and clarity were great. The vocals were clear and we did not face any distortion at peak volumes. We were quite impressed with the sound quality, but having said that, the performance of the TidyBuds Pro failed to impress us. During our testing in the first week, both the earbuds worked flawlessly and delivered good audio quality. But, it was short-lived and during our testing, one of the earbuds stopped working for some reason which was bizarre. In fact, we tried connecting the earbuds with multiple smartphones, and one of the earbuds failed to work. We did not expect an inconsistent performance, and hopefully, the company will address such issues with future products.
Battery life
The earbuds themselves promise to deliver an 8-hour battery life from its 75 mAh inbuilt battery, but you get around 5-6 hours of playback on a single charge. Thanks to the 3000mAh charging case, you can charge it for a combined playback of up to 100 hours, and the charging case charge through a USB Type-C port.
You can use it as a power bank to charge your TidyBuds Pro, smartphone, fitness band, smartwatch, and other accessories. But, it has an output of 5V 1A, so the best use case is, charging your accessories rather than your smartphone. Nonetheless, it is a nifty feature to have and HiFuture has done a great job in implementing the same.
Conclusion
So, should you buy the HiFuture TidyBuds Pro true wireless earbuds? The sound quality offered by these are quite good, and they provide a comfortable fit. The impressive feature of this product is the 3000mAh wireless charging case with power bank. It is a nifty feature to have, and we hope other brands will provide a similar implementation in their future products. Having said that, due to the inconsistent performance and the issue with the TidyBuds Pro, it is difficult to recommend this product as of now. So, come for the earbuds, but settle for the power bank feature.
Alternatives
JBL C100TWS
Realme Buds Air
1More Stylish TWS
Noise Shots X1-Air
Pricing and Availability
TidyBuds Pro comes in either White or Black color options, is available for purchase online for a price of Rs. 4,499 on Flipkart and Amazon.in.