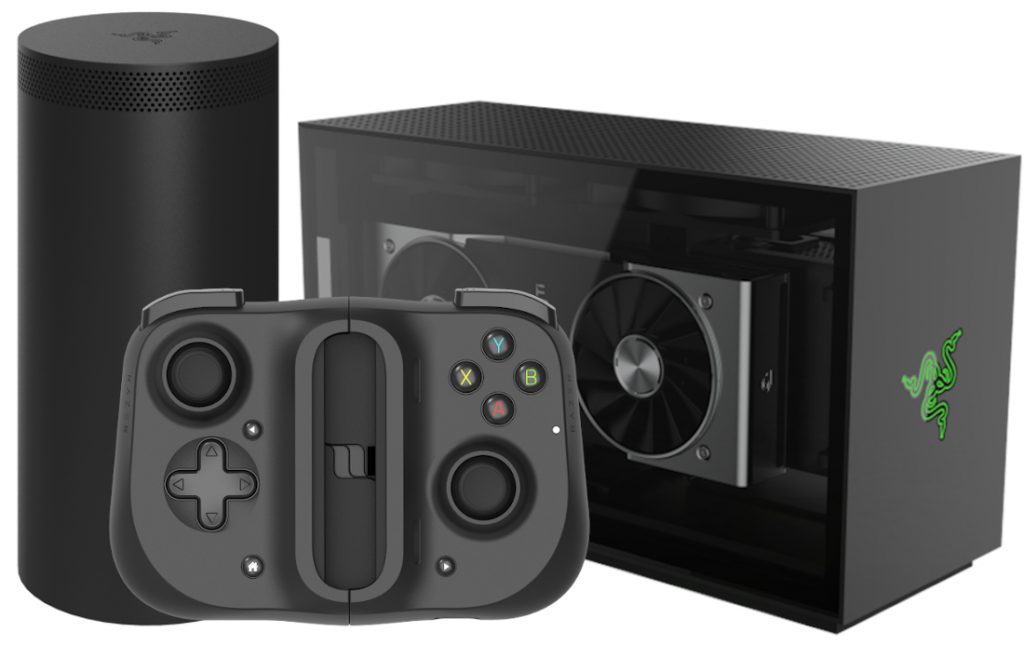 We are halfway through CES week 2020 and Razer has announced new products that are focused on new and upcoming gaming experiences, along with a new 'modular' gaming PC. Razer also introduced an insane Eracing Simulator concept that simulates one of the most immersive racing experience to date.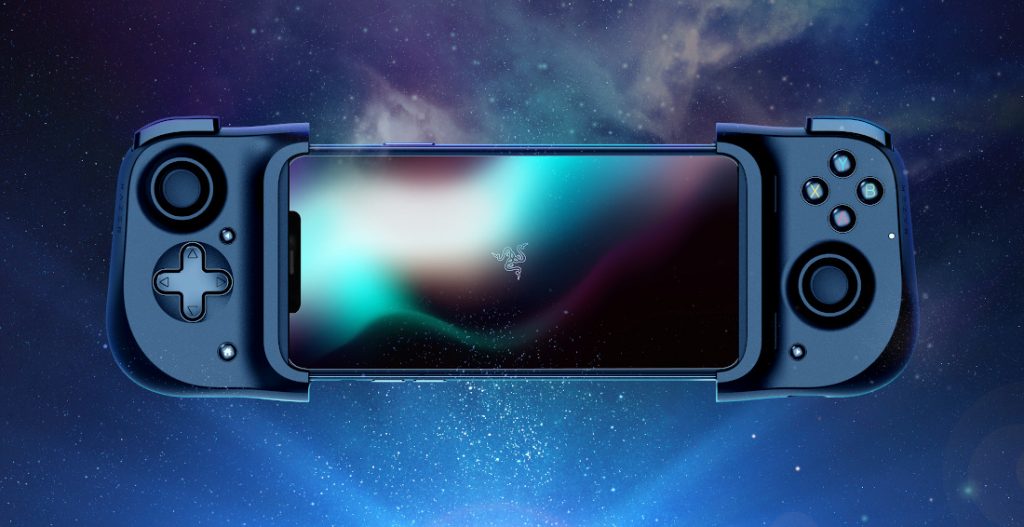 The first one, the Razer Kishi universal mobile gaming controllers is designed as complementary device for cloud gaming mobile experiences. The controller is similar to the Razer Junglecat that was announced for the Razer Phone 2 last year, except this one has compatibility for a lot more devices, including the iPhone and other android phones.
The highlight feature of this controller is that it is part of NVIDIA GeForce Now Cloud Gaming Program. This allows users to play their high demanding PC games on their low powered devices through NVIDIA's cloud gaming platform. The controller can connect to mobile devices via a hidden USB-C or Apple Lightning connection and directly interface with GeForce Now for Ultra-low latency native and cloud game control.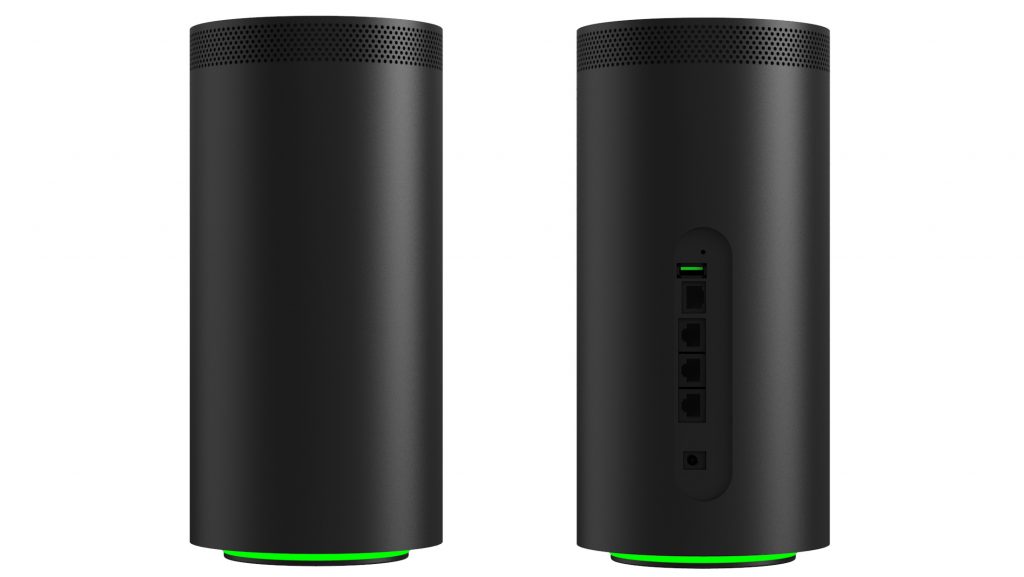 The second product that Razer announced is their Sila 5G home router that is a device focused on offering offer ultra-low latency during both stationary and mobile gameplay. The router features an in-built battery and 5G antennae for impromptu, latency-free connections on the go. This high-speed networking device is also  loaded with Razer's proprietary FasTrack engine which is Razers custom adaptive QoS (quality of service) feature. The service will continually monitor connections and prioritizes bandwidth for applications and devices for high-speed gaming & streaming.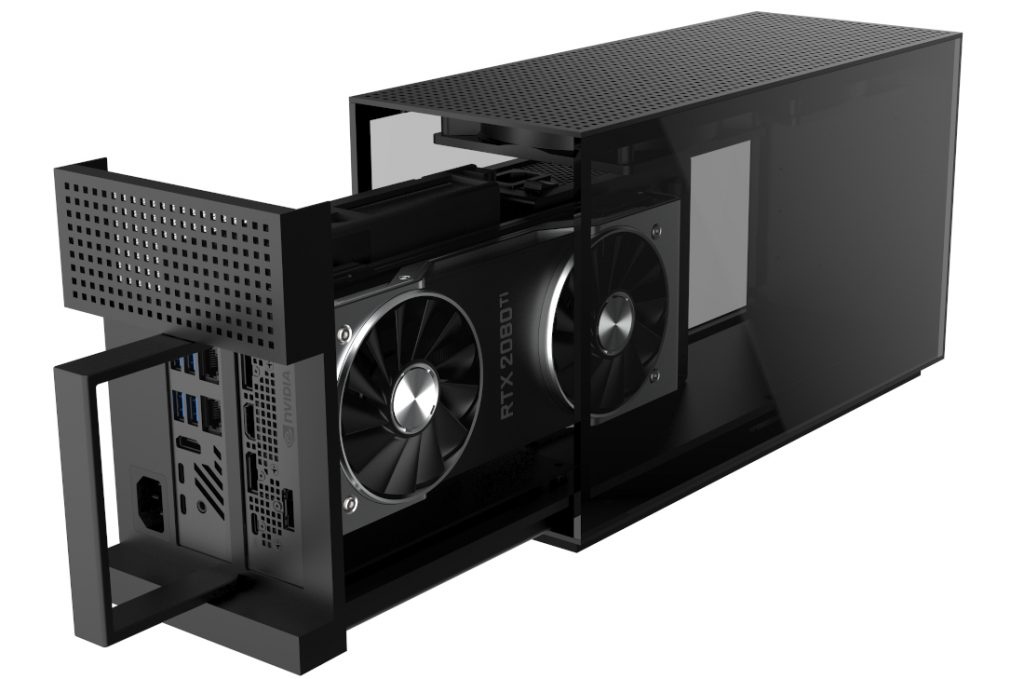 For those PC gaming enthusiasts, Razer also launched their Tomahawk Gaming Desktop which has a different take on the idea of a modular gaming desktop. Traditionally speaking, a PC is modular by design. But Razer is re-thinking the idea along the lines with Intel's newly announced NUC compute modules. The Tomahawk will essentially contain a connector board with PCIe 16x slots in which users can slot in the Intel NUC 9 Extreme Compute Element and up to NVIDIA GeForce RTX 2080 Super graphics. Both the RAM and SSD modules on the NUC card will be upgradeable too.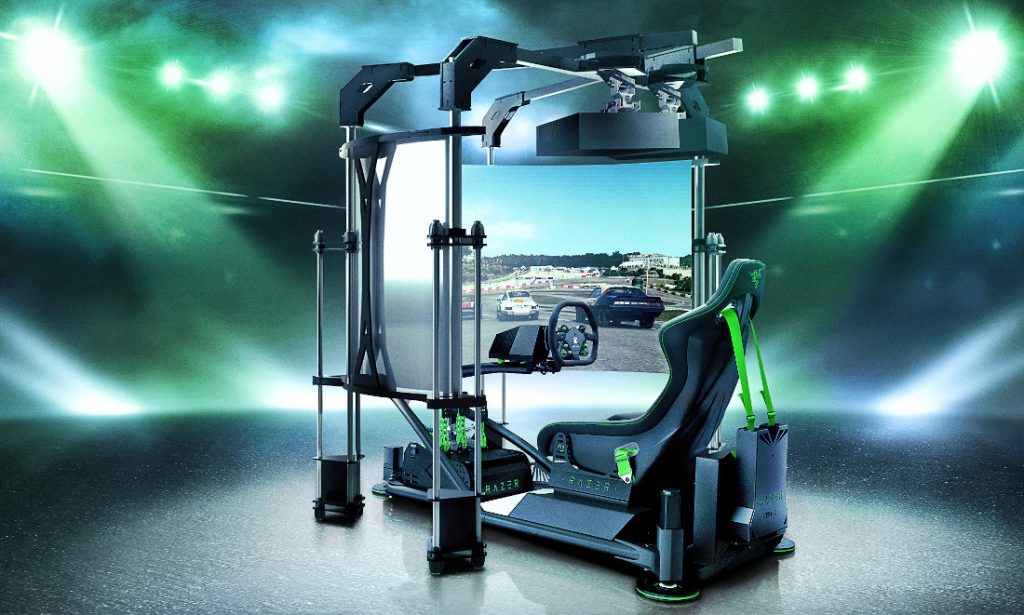 And finally, in the crazy world of concept devices, Razer unveiled the Razer Eracing Simulator concept. It is essentially a giant racing simulator running Project CARS pro with a every features designed to give users the ultimate racing simulation. It has an insane 128-inch custom black projection surface with 202-degree field-of-view, anodized aluminum and carbon fiber steering wheel, magnetic paddles and adjustable buttons for gear shifting and precise driver aide, paired to a three-pedal system below. The straps on the seat can even tighten during gameplay to simulate g-forces while driving.