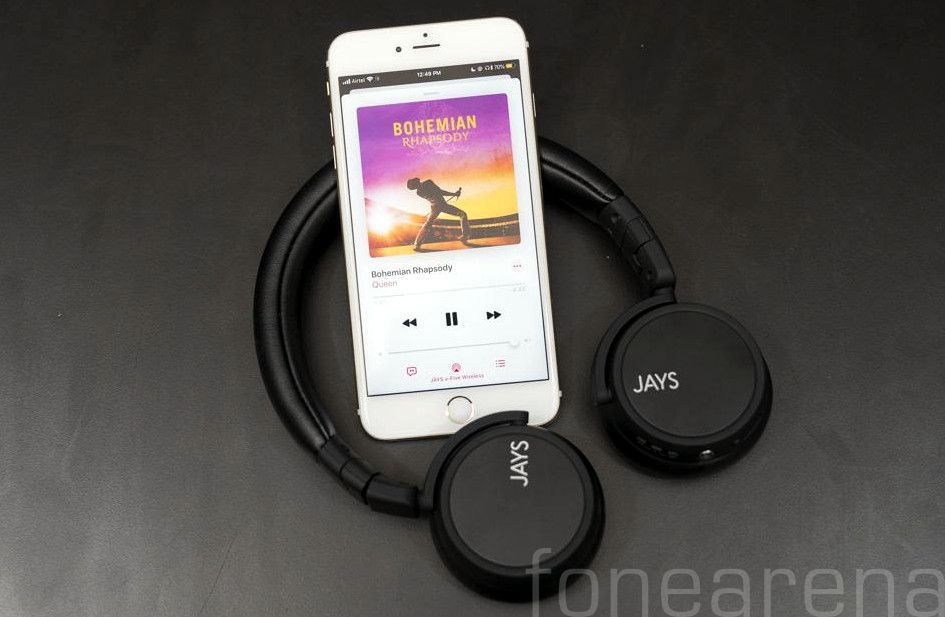 India is a price sensitive market. Here we have many audio brands competing to give the good sound quality at an affordable price range. The new entry into such market space is the Jays x-Five wireless headphones. The Jays is a swedish audio brand well known for their a-Jays in-ear earphones.
Packaging and Design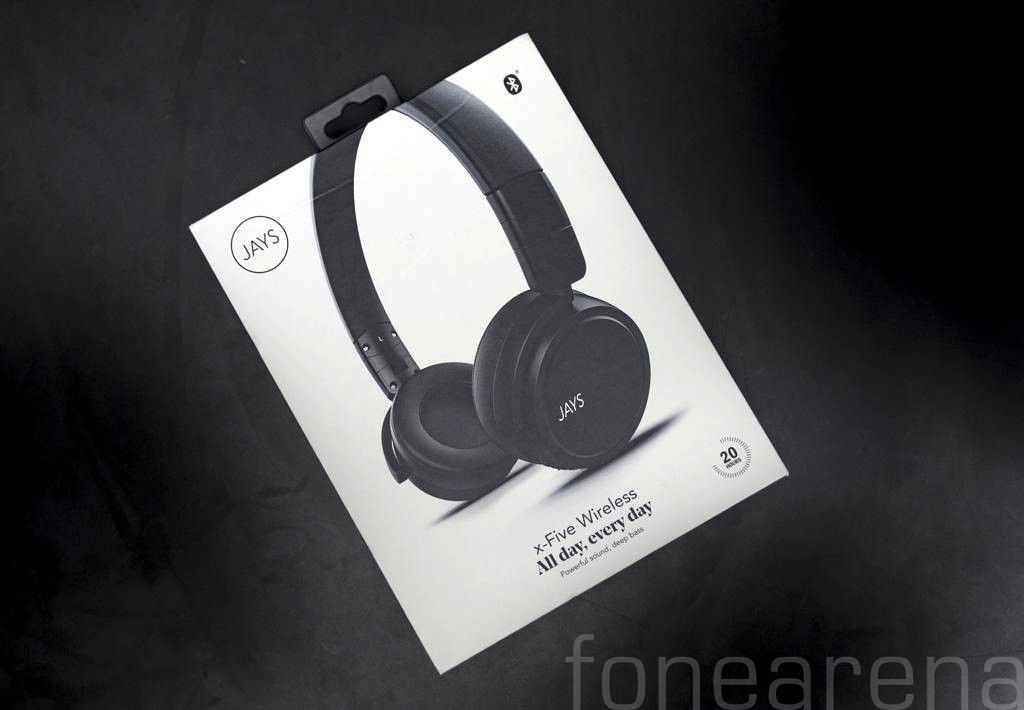 Jays as a brand tries to keep their design language simple and minimalistic. The Jays x-Five is no exception, the design is simple and clean with all the essential things.
Box Contents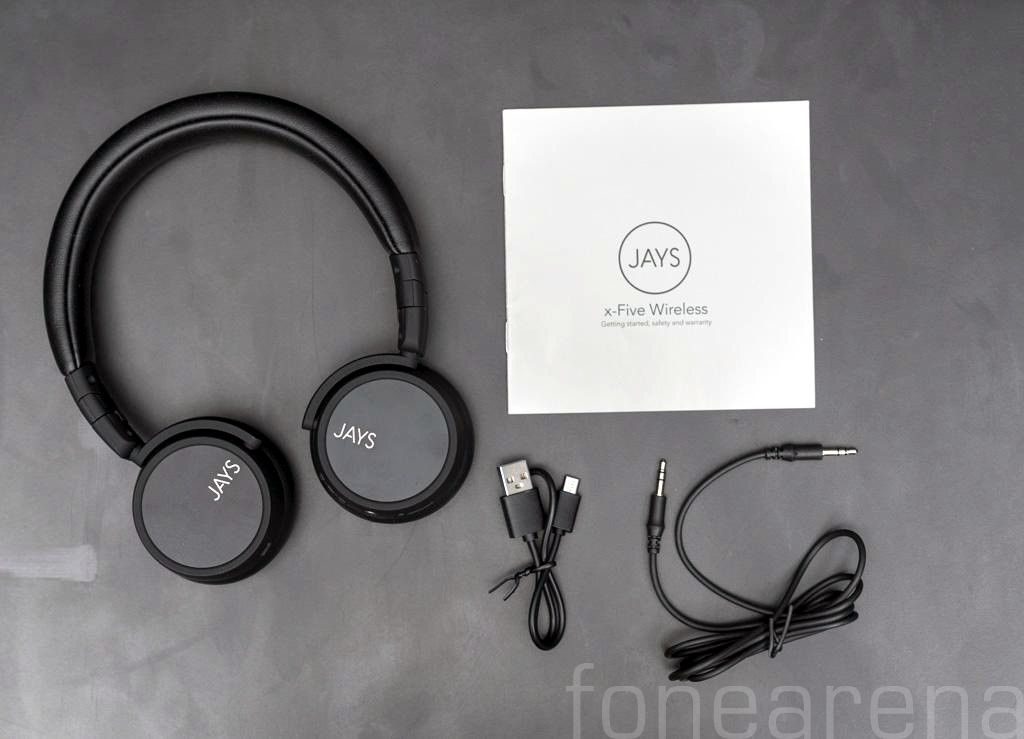 Jays x-Five wireless headphones
Micro USB Cable
 3.5mm to 3.5mm Cable
User Manual
Specifications
Driver unit : 40mm
Driver sensitivity : 109±3dB
Frequency respone : 32Hz~18KHz
Weight : 150 grams
Design
Coming to the button and port placements. We have the micro usb port for charging and a charging status LED on the left cup.
On the right cup we have the 3.5mm port, power button with a Bluetooth status LED and microphone and one side. On the other side we have the play/pause button and volume control buttons. This play button also can be used to attend or reject call likewise the volume buttons can also be used to skip a track or go back to the previous track.
The headphones can be folded in half which helps a lot when you use it for travel and as a daily driver in your everyday backpack. The ear cups are made of soft memory foam which gives good comfort when you use it longer audio sessions. These headphones are lightweight and comfortable.
The clamping force also is very less because of the softer headband. I didn't feel any discomfort even after using for 5 hours continuously during my video editing session.
Sound signature and call quality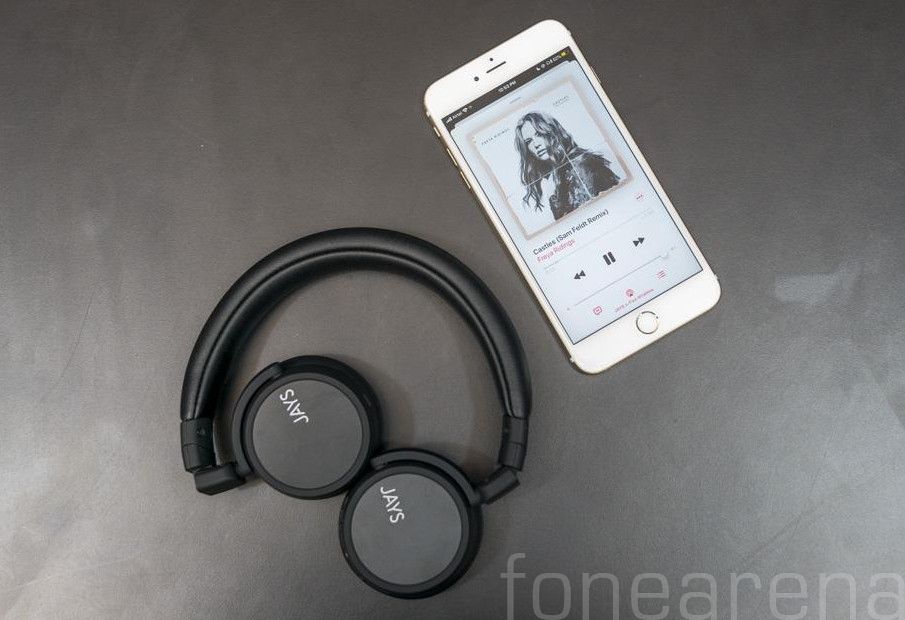 I would describe the x-Five wireless sound signature as balanced and crisp. If you are someone who listens a lot to bass rich tracks this is definitely not for you. The mids and the trebles have a bit of higher hand but that doesn't affect the overall audio quality in any way. If you are someone who listens to a lot of classic songs these are very good for the price.
The vocals sound so smooth and crisp. The stereo separation and sound stage are also good for headphones of this price range.
Coming to call quality this is where the x-Five fells short. The person on the other end couldn't hear me loud and clear. There was always a slight hissing noise during phone call for the person on the other end.
Battery life
The x-Five comes with an estimated 20-hour battery life. I used it as my daily driver for almost two weeks for my music listening and for 2 hours PUBG gameplay every day at night. During my testing these headphones lasted for almost 4 days with my above mentioned use case.
Pros
Lightweight and comfortable
Crisp sound output
Good for vocal rich tracks
Foldable compact design
Value for money
Cons
Not so great for phone calls
No aptX support
Micro-USB charging
Conclusion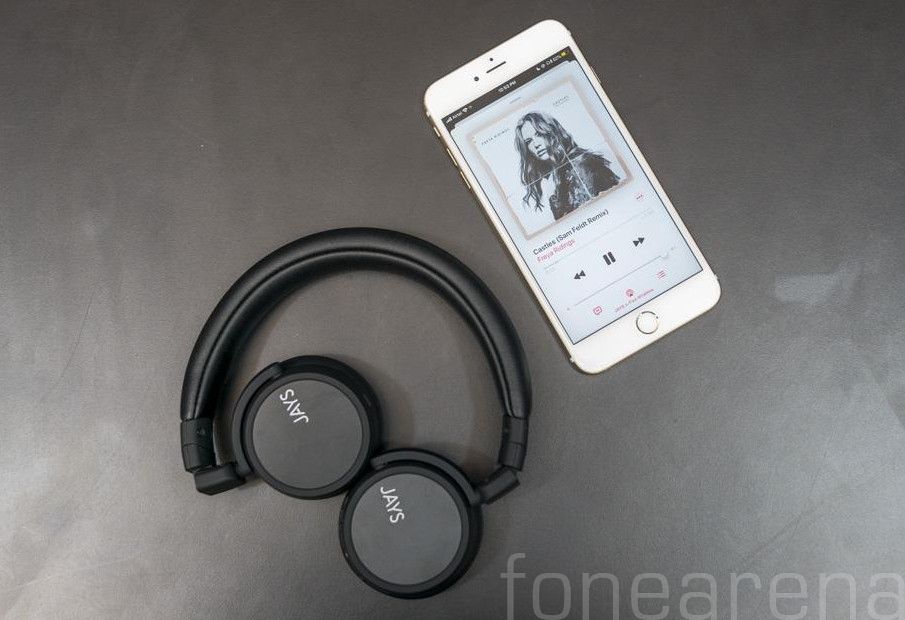 The JAYS x-Five wireless is priced at an MRP of Rs.6,999. It is now on sale in Headphone Zone for Rs. 3,499 with a 1-year warranty. For the price at which it sells now these are definitely one of the best wireless headphones you can get under Rs.5000.