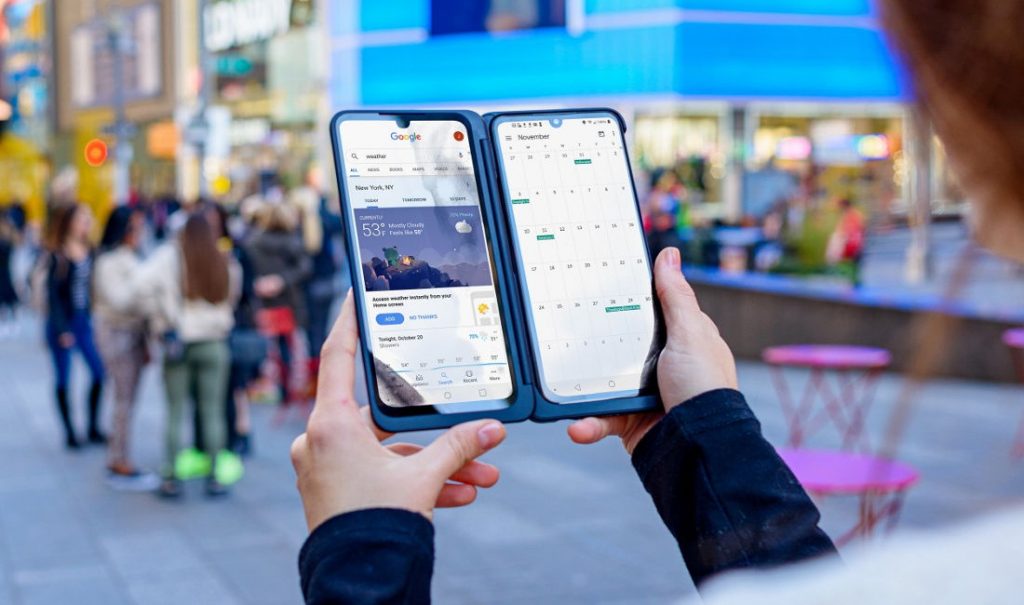 LG electronics does not seem to be slowing down anytime soon as the company is slated to launch its next flagship phone with 5G and dual displays, likely to be named the V60 ThinQ. LG is planning to announce the phone at MWC 2020 in February.
LG recently released the dual display form factor with the G8x ThinQ. It had a lack luster launch as its only differentiating point was the dual screen and that was not enough to entice customers. However, it looks like LG is continuing this form factor, bring the dual screens to the LG V series with the V60 ThinQ.
The phone is said to be launched at MWC 2020 in Barcelona, Spain and is said to feature a few improvements to the folding design. The secondary display will be held with an updated folding structure, having a "free stop hinge" that can hold the second display at any angle.
Of course the phone will also be capable of 5G connectivity, as is expected from every flagship phone that will be released in 2020. "LG Electronics is planning to showcase V60 ThinQ as next year's first smartphone to expand its presence in the 5G market," says the report. "The company is expected to increase its shipments in South Korea, the United States and Japan," it added.