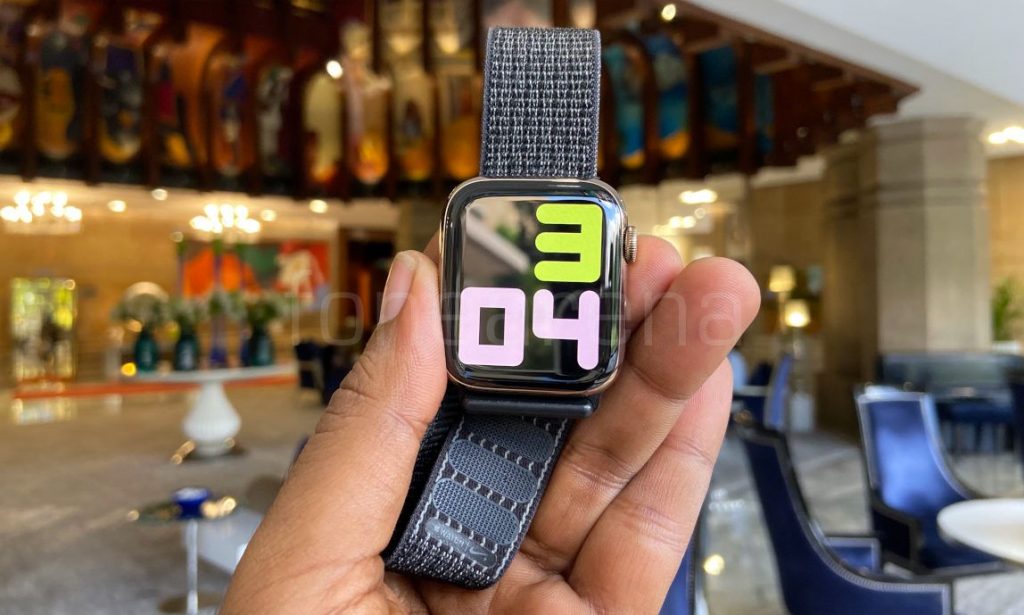 International Data Corporation (IDC) released global smartphone shipments and India smartphone shipments during Q3 2019 recently, and now it has released the report for worldwide wearable shipments during the 3rd quarter of 2019.
According to the report, global wearable device shipments reached 84.5 million units during Q3 2019 with a 94.6% increase year-over-year and is a new record for shipments in a single quarter. Out of the 84.5 million units, Hearables alone accounted for almost half the market and it was followed by smartwatches and wrist bands.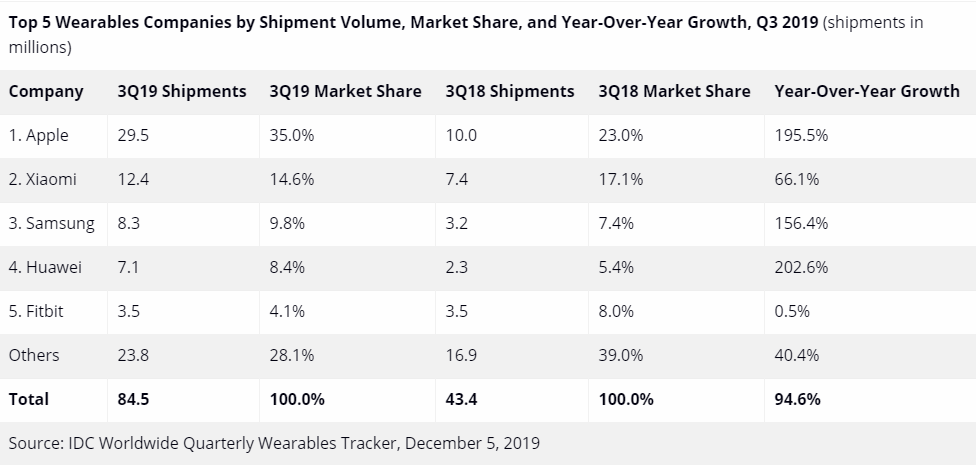 In the list of top 5 wearables companies by shipment volume, market share, and YoY growth, Apple leads with 29.5 million shipments and a massive 195.5% YoY growth. It is followed by Xiaomi with 12.4 million shipments, 66.1% YoY growth, Samsung with 8.3 million units, 156.4% YoY growth, HUAWEI with 7.1 million units, 202.6% YoY growth, and Fitbit with 3.5 million units and 0.5% YoY growth. Other companies account for 23.8 million units with 40.4% YoY growth.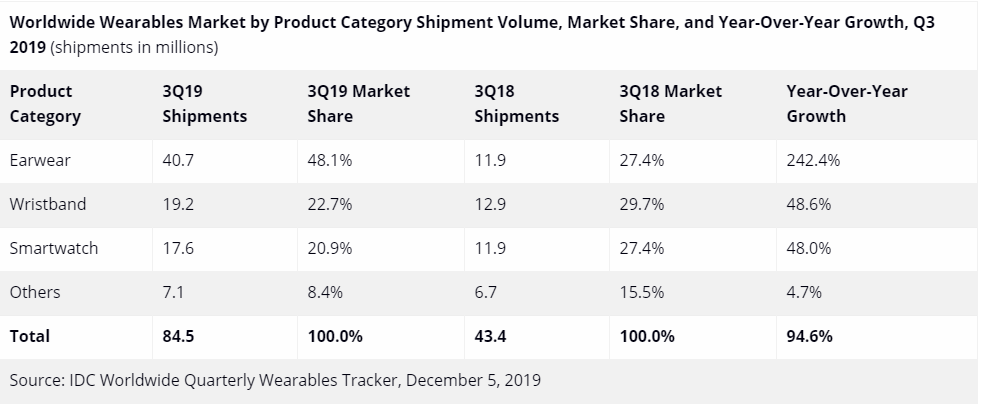 In the list of global wearables market by product category shipment volume, market share, and YoY, Earwear shipments account for 40.7 million units, Wristband for 19.2 million units, Smartwatch for 17.6 million units, and others for 7.1 million units.
The growing popularity of the Apple Watch, AirPods, and Beats headphones resulted in Apple being at the top position and it was followed by Xiaomi's Mi Band which shipped more than 10 million units during Q3 2019. It is followed by Samsung's new smartwatches and hearables, and followed by HUAWEI and Fitbit.
Commenting on this, Ramon T. Llamas, research director for IDC's Wearables Team said:
Hearables have become the new go-to product for the wearables market. This began with multiple vendors removing the headphone jack from their smartphones, driving the move toward wireless headphones. It continued with hearables incorporating additional features that either augment or expand the audio experience. Next, hearables have taken on multiple form factors – ranging from truly wireless to over-the-ear headphones – appealing to a broad base of earwear user preferences. Finally, prices have come down significantly, with some reaching below $20.
Jitesh Ubrani, research manager for IDC Mobile Device Trackers said:
The rise of smart assistants in the home and on the phone has led to an increased demand for wearables that have the ability to connect with these assistants. With multiple form factors and the inclusion of smart assistants, the wearables market is well on its way to becoming a mass market device category rather than one that primarily caters to health and fitness.