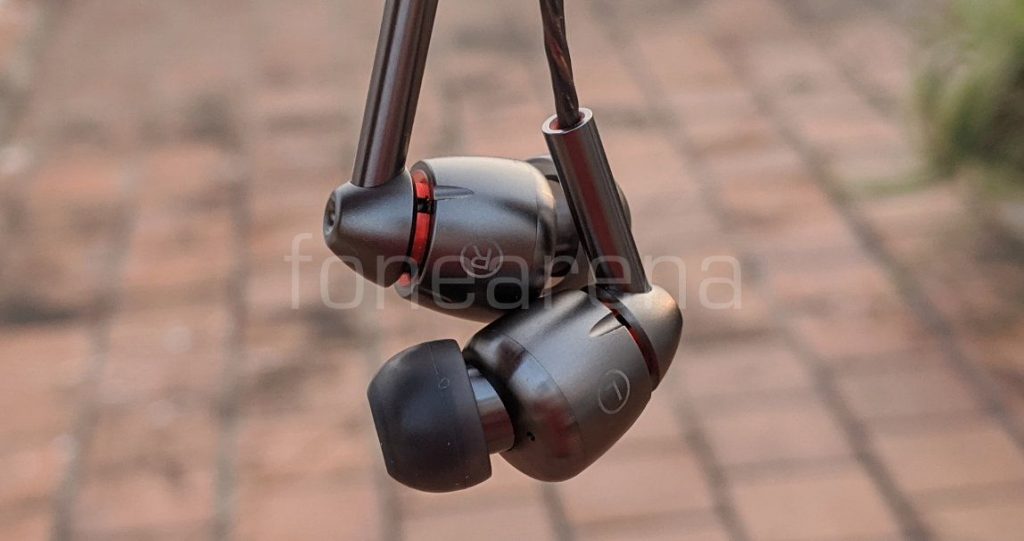 A few months back, 1MORE has added Quad Driver in-ear headphones into their premium segment of audio products. Post the success of previously launched Triple Driver in-ear headphones, 1MORE has introduced the Quad Driver variant featuring four separate drivers to enhance the performance.
This Quad-Driver contains three balanced armature drivers and one diamond-like carbon driver, which in turn results in best-in-class audio quality across the spectrum. Is the extra driver worth it at Rs. 9,499? Do check it out!
Design and build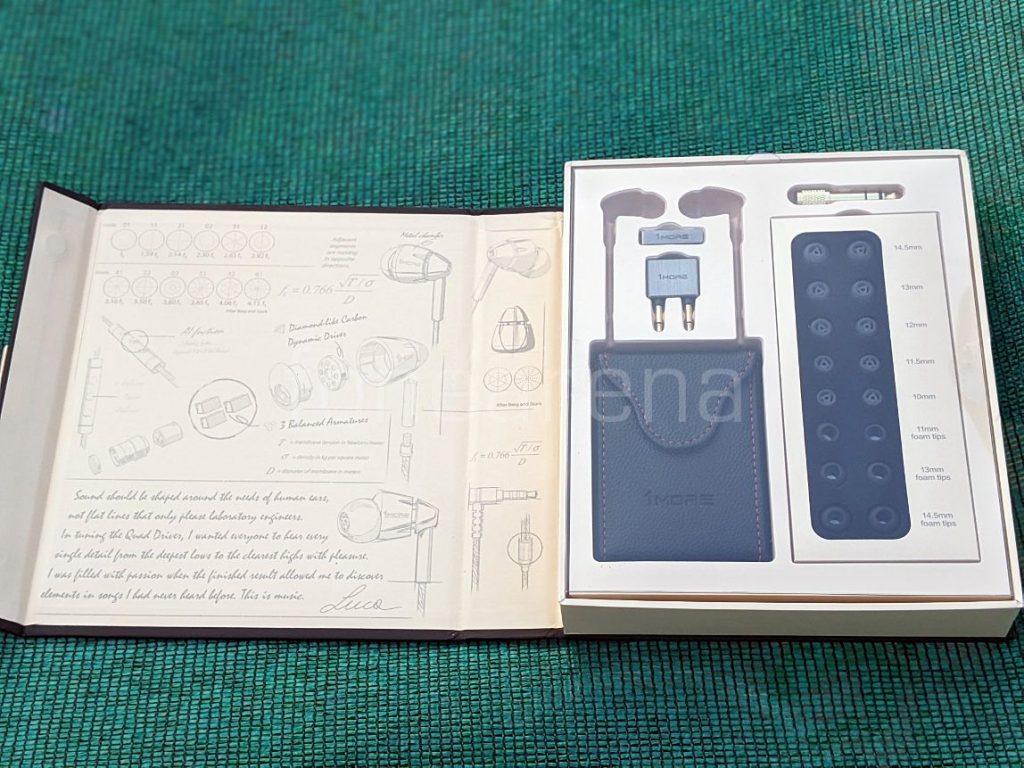 At this price point, both the build quality and packaging of the 1MORE quad-driver is impressive. With the package, you get a total of nine pairs of ear tips of different sizes, including three foam pairs. In addition to it, there is a hard-case, an airplane adapter, a clip, and a 3.5mm to 6.3mm adapter to use the earphones with hi-fi audio equipment.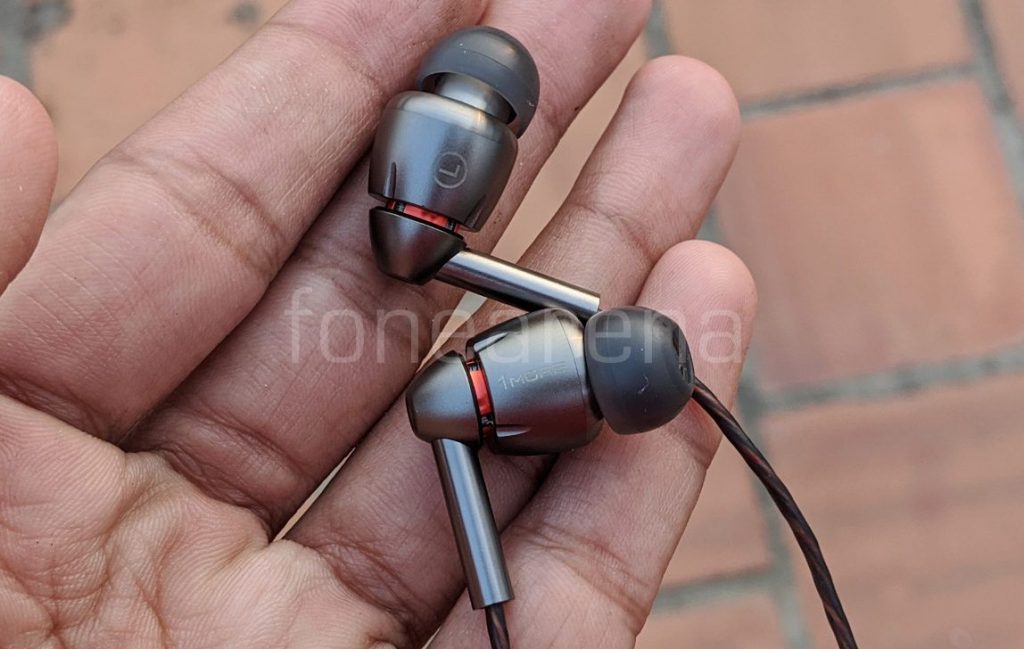 The earbuds have a solid aluminum finish with a splash of red accent to add it to the good looks. Also, the buds are angled at 45 degrees, to sit comfortably in your ear. Even the inline connector, 3.5mm L-connector are made out of aluminum too.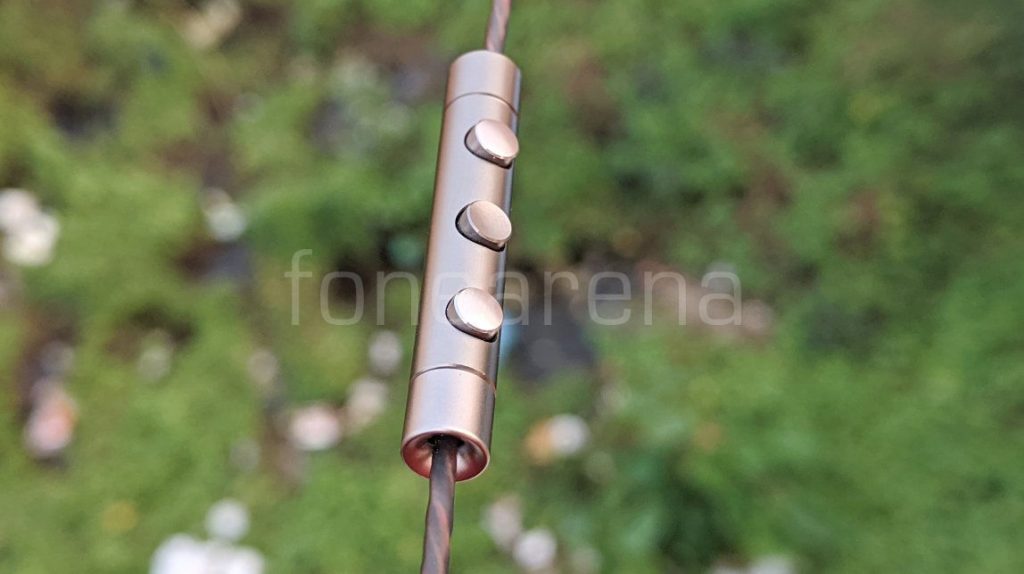 The control module is greatly improved with new circular tactile buttons. The three-buttons are used to control volume, playback, and to activate your voice assistant of choice. A durable Kevlar covers the anti-tangle wire here from top to bottom. Overall, the build quality is sturdy, looks gorgeous, and fits well with the included silicone ear tips. It's worth mentioning that we didn't find any discomfort as such during long-time usage.
Performance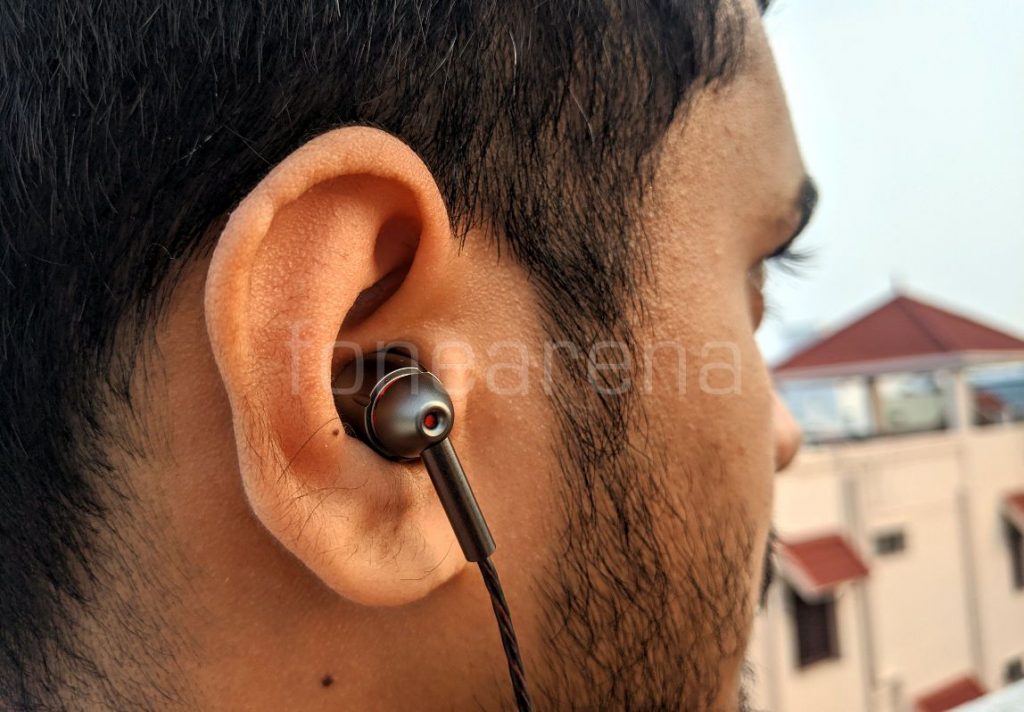 First, we've used the earphones with LG V30+ ThinQ and Macbook Air most of the time. We downloaded a few FLAC songs, apart from listening to music Amazon Music and Spotify. These earphones offer a smooth, more laid back experience that focuses purely on audio quality. The tones are well-balanced, and the multiple-driver setup does a good job of separating instruments. The excellent sound stage plays a big role in enhancing the sonic reproduction.
1MORE Quad driver is loud, immersive, and doesn't distort even at the higher volume, but we wouldn't recommend doing that anyway. Coming to the mids, the Quad Driver excels at acoustic representation.
We also tried a few tracks to test out the upper-end performance of headphones. The earphone proved to be very resolving and did not exhibit any sibilance. The Quad Driver absolutely does justice hereby being true to the source without any piercing highs. Bass performance is very balanced and delivers just enough for most people.
Passive noise cancellation is decent but definitely not the best in class. Unless you crank the volume up past 30-35 percent, you'll still be able to hear snippets of your surroundings. It also has microphones that let you take calls, and it is decent enough.
Conclusion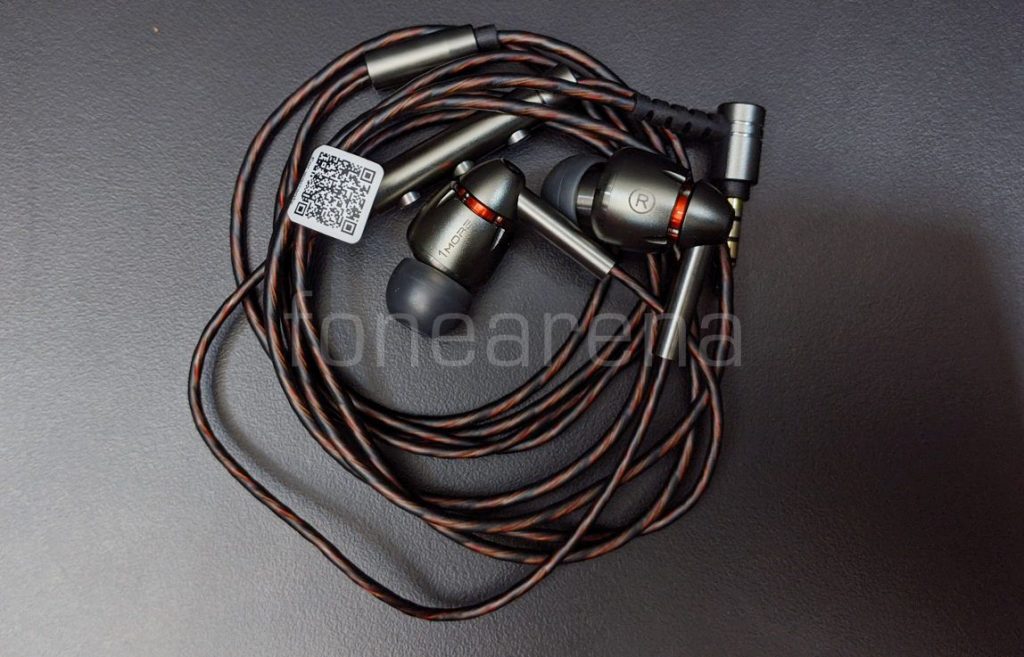 Audio enthusiasts on a budget have never had it this good. 1MORE has done a great job with the Quad Driver earphones. It offers an exceptional comfort level and excellent sound quality in the category. The 1MORE is one of, if not the best-wired headphones you can get right now. It is available from Amazon.in and One More India website for Rs. 9499.