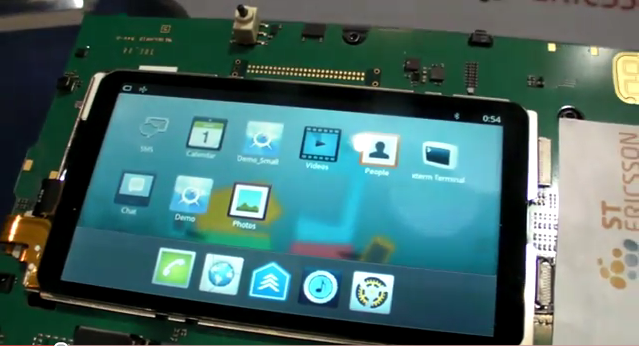 Yesterday, we showed you a new MeeGo device from Nokia. Well now it seems that the MeeGo device is based on the U8500 Platform from ST Ericsson.
The device platform has the following features:
Dual Core ARM Cortex A9 Processor
3D Graphics
1080p HD Capability
The video was posted on 12th November 2010 and can be seen below:
httpv://www.youtube.com/watch?v=D_ubl-vMLqw
The platform was originally intended to run Symbian but can run other platforms as well such as MeeGo. The spokesperson in the video states that Nokia will be using the device which explains why we saw the Nokia logo in yesterday's leaked picture but the logo is missing in this.
It can be ported to the tablet platform as well. So what we saw yesterday might have just been Nokia's testing prototype of the device which means the final product might be different. The spokesperson also mentioned that the device should be out within the first half of 2011 so that means it certainly lines up with the Nokia MeeGo device rumours.