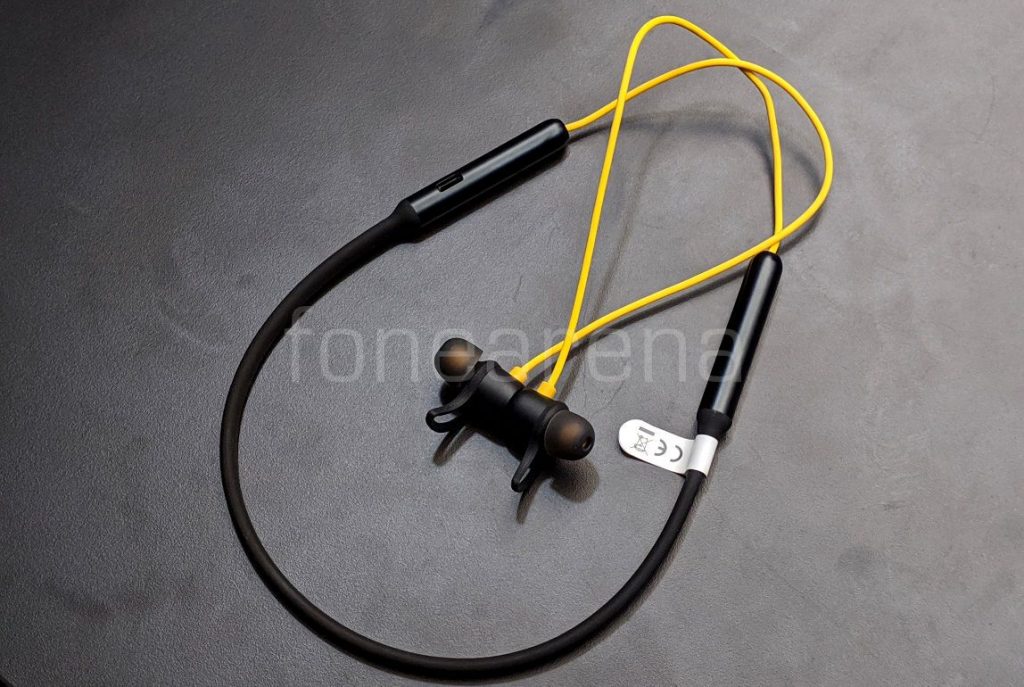 Headphones are getting better and better, be it in audio quality, design, and ergonomics. The old traditional wired headphones with 3.5mm audio jack are slowly getting replaced by either USB Type-C or Bluetooth wireless earphones. In case of Bluetooth wireless earphones we have different varieties — true wireless, wireless with a cable, and earbuds with a neckband.
For some reason, the neckband earphones are recently trending in the market and to capitalise it many handset makers are trying their hands on the unconventional yet rewarding earphones. Many companies right from Samsung, OnePlus, Xiaomi have already launched their neckband at various price points.
Realme is the latest one to join this trend. Last month Realme expanded its presence in the accessories space with the launch of Buds Wireless neckband headphones in India alongside Realme XT mobile launch. The Buds Wireless neckband headphones will take on Xiaomi's Mi Neckband at Rs. 1,799. In this article, let's find out how good is the Wireless neckband for its pricing.
Design
The Realme Buds Wireless follows the same philosophy as it's cousin, the OnePlus Bullets Wireless. Dubbed as Elastic Metal String Necklace, the neckband features a high-quality skin-friendly silica gel, which offers a comfortable and premium feel. They've used nickel-titanium alloy for the  towards the lower end of the neckband that houses button and battery.
Similar to other neck band, the Buds wireless also features a magnetic design that lets you turn it off just by attaching the headphones. We feel the magnet is light and so there are chances of getting separated when kept inside the bag or pocket. It weighs around 30 grams.
On the right side, we have an in-line mic for phone calls, three-button control for volume up and down and play/pause, a small LED light indicator, and a Micro USB port for charging. The in-ear buds are made of metal and has an ear-hooks that help with keeping them in place.
The cable that joins the neckband and in-ear monitors are reliable, flexible, and rugged. The button is tactile and has been built out of the best materials, in our opinion. Notably, the headset has IPX4 ratings for splash resistance. Overall, the build quality is solid, and the earphones are quite lightweight, making them easy to carry around.
Performance and battery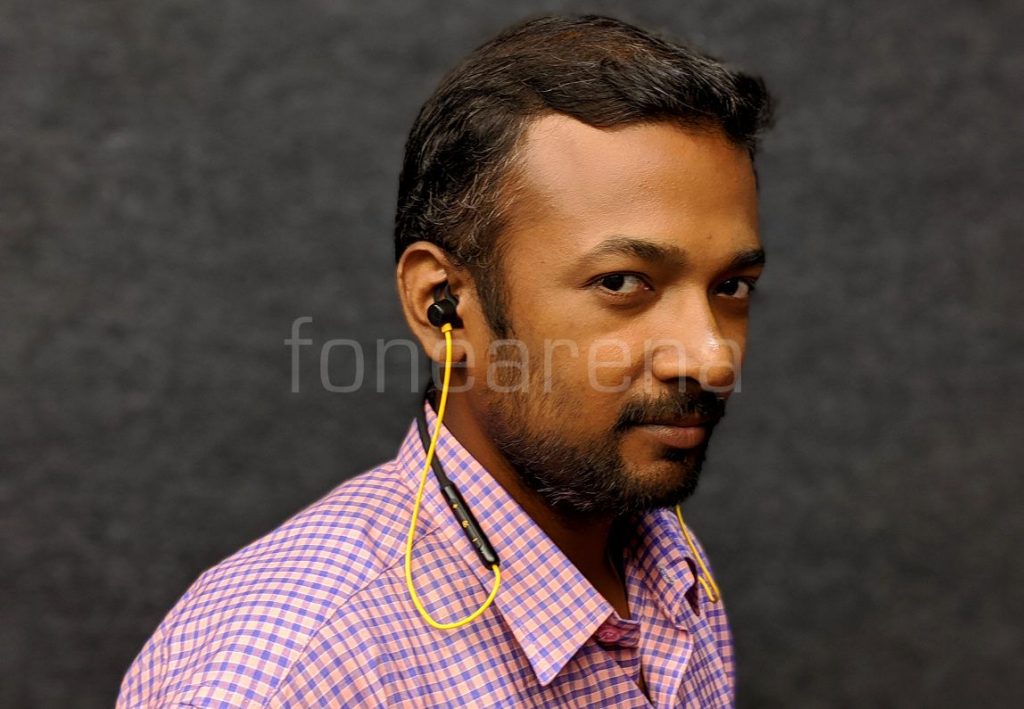 The Realme Wireless Buds offers a fresh perspective under this segment with a combination of great design and sound quality. It has support for Bluetooth 5.0 with Bestechnic chip, 11.2mm Bass Boost driver with professional composite DBB bass improvement solution for an immersive audio experience after professional tuning from Alan Walker.
We tested the Realme Wireless Buds with Huawei P30 Pro and OnePlus 7 Pro. We listened to YouTube Music, Amazon Music, and SoundCloud. When it comes to pairing, Wireless Buds supports MFP (Magnetic Fast Pair), which allows you to turn on the device by separating the earphones. Also, this puts the device in pairing mode, allowing you to connect it with a smartphone without any hassle.
In terms of performance, these headphones are primarily designed for the bass-heads out there. This doesn't mean that you cannot enjoy melodies, but the experience is not the best.
While this is not an audiophile-grade earphone, it won't disappoint the  casual listeners out there. In terms of call quality, the results were mostly mixed and depended entirely on the environment you are in. For example, we tried calling in a crowded environment, and as expected, the recipient complaint of too much noise.
Moving on to the battery life, the company promises up to 12 hours of battery life at 50 percent volume, and it does live up to the claim. We approximately got more than 11 hours on a single charge. It has support for fast charging that can offer 100 minutes of playback with 10 minutes of charging as well.
Verdict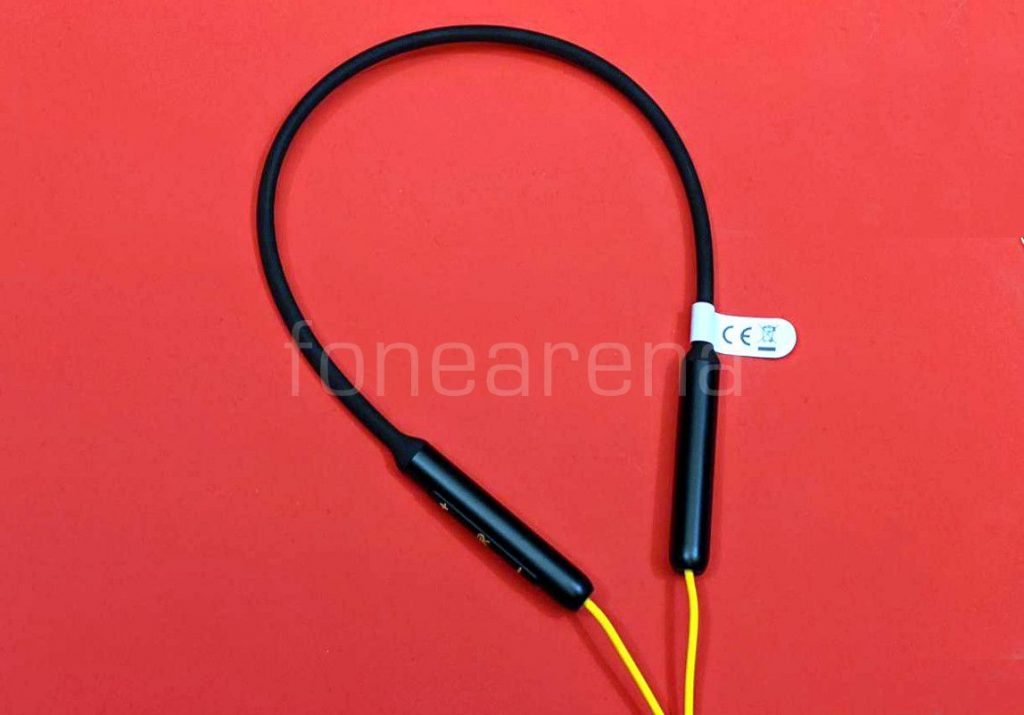 For Rs. 1,799, the Realme Wireless Buds is the best pick and has blown away the competition by offering features that are seldom found at this price point. This earphone provides excellent build, a decent sound quality (amazing bass though), and a day-long battery life. The company is expected to sell Orange and Green colors in the future, in addition to Yellow.  It will be available from Amazon.in and realme website, but it is currently out of stock due to huge demand.