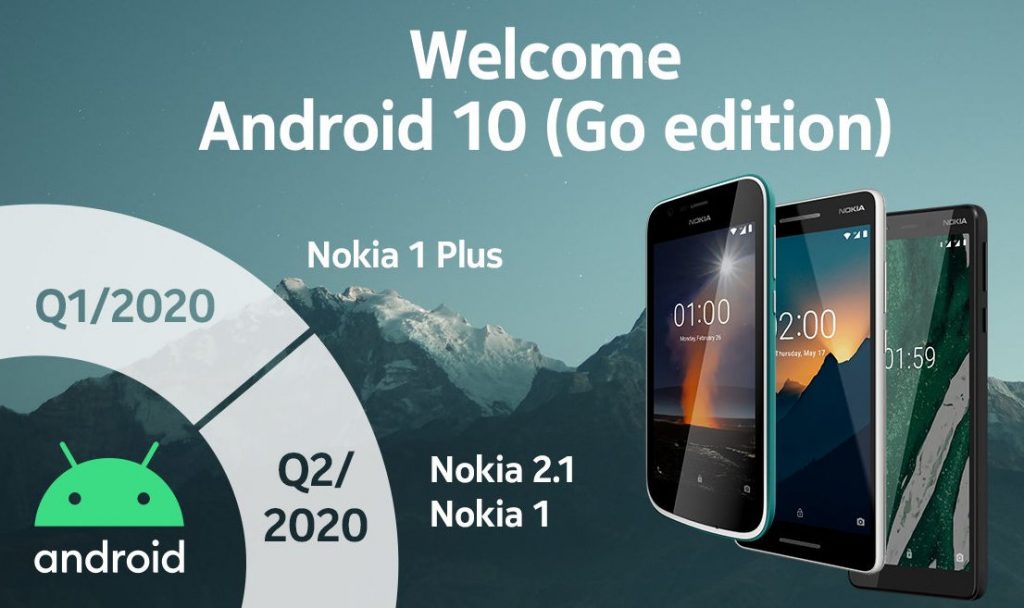 HMD Global already confirmed Android 10 update for its Nokia smartphones that were launched last year and this year. After Android 10 (Go edition) was announced by Google this week, HMD Global has confirmed the roll out details for its entry-level phones. The Nokia 1 Plus which was launched in India running Android Pie Go Edition will get the update in Q1 2020.
Nokia 2.1 was released back in August last year running Android 8.1 Oreo (Go Edition), and was the first Android Go Edition phone to get Pie update back in February. Android 10 update will roll out for the phone in Q2 2020. Nokia 1 was introduced back in March last year running Android 8.1 (Oreo) Go Edition, and it got the Pie update back in June, this will also get the update in Q2 2020.
Android 10 (Go edition) will have let you switch between apps 10% faster, thanks to better memory-efficieny. It also has a new form of encryption, built by Google for entry-level smartphones, called Adiantum that can run without specialized hardware, without compromising performance.
List of Nokia smartphones that are confirmed to receive Android 10 (Go edition) update:
Q1 2020
Q2 2020
As usual, exact roll out dates may vary by region due to operator approvals and local variances.