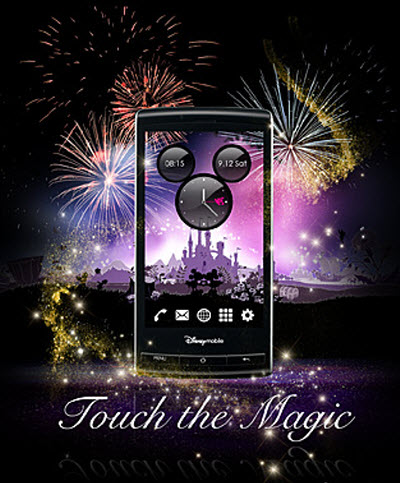 Disney Mobile recently launched its first smartphone in Japan. This handset seems to be a Disney-branded version of the Sharp 003SH. This device is powered by the Android operating system. Disney will offer their customers, an exclusive Disney e-mail address, Disney content and the option of six custom cases themed loosely around Disney characters.
This handset features a 3.8 inch WVGA 3D touchscreen display, 1 GHz processor, Android 2.2 (Froyo) operating system, 9.6 megapixel camera with HD (720p) video recording, 3G Connectivity, Flash 10.1, MicroSD card slot, 3.5 mm headset jack, exclusive Disney services and more. The design cases will be available on a first-come-first-serve basis.
This handset will be available from next month in Japan. We are still not sure, regarding the availability of this handset in other countries. The price of this smartphone is still unknown. Are you planning to buy a Disney branded phone? Let us know your views in the comments below.