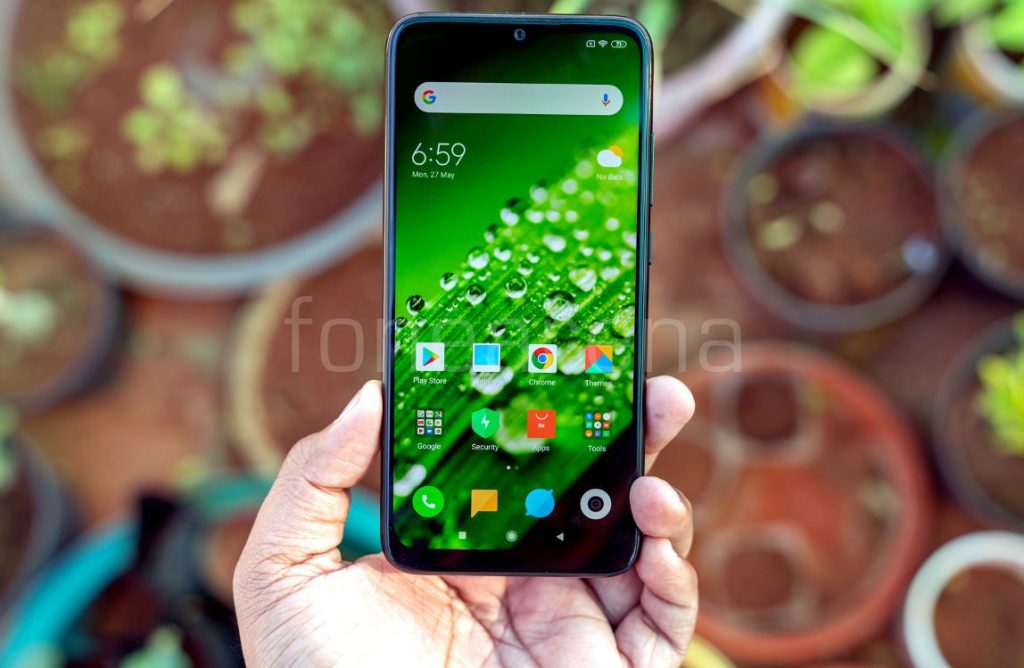 In a recent report, India smartphone market saw the highest ever second quarter shipment of 36.9million in 2019, with a 9.9% year-on-year (YoY) and 14.8% quarter-on-quarter (QoQ) growth.
Furthermore, a total of 69.3 million mobile phones were shipped to India in Q2 2019, which was up 7.6% over the previous quarter. On the other hand, offline channel registered an 8.5% YoY growth driven by the new launches in Samsung Galaxy A series.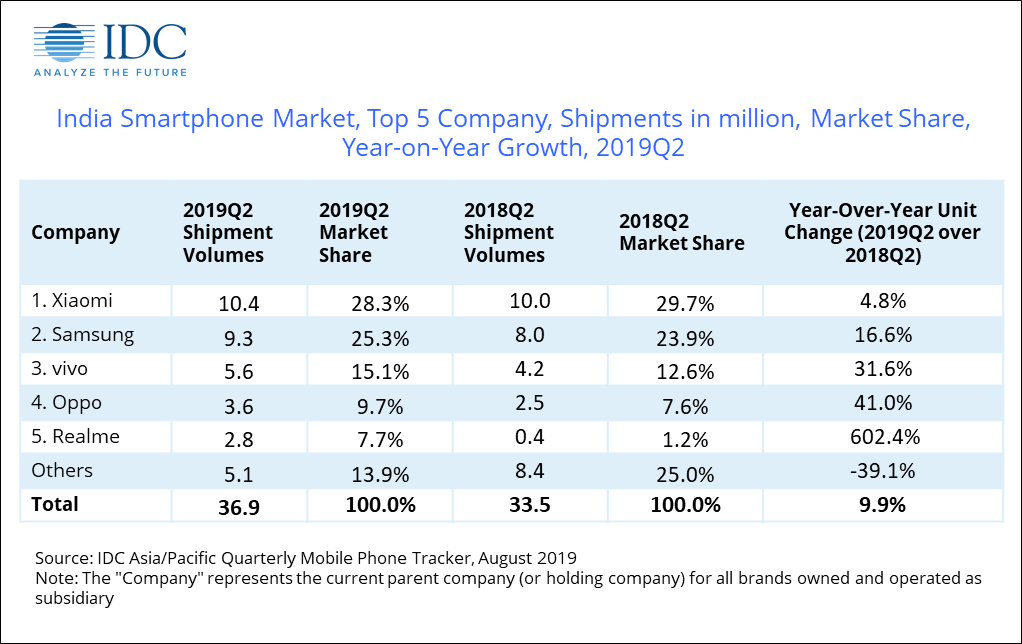 The overall market ASP stood at $159 in 2Q19 with 78% of the market below $200 price segment. However, the fastest-growing segment was U$200-300 with 105.2% YoY growth.
This was mainly due to the demand from customers looking to upgrade, additionally fueled by China-based brands which are bringing innovations and flagship like design language at mid-price segments.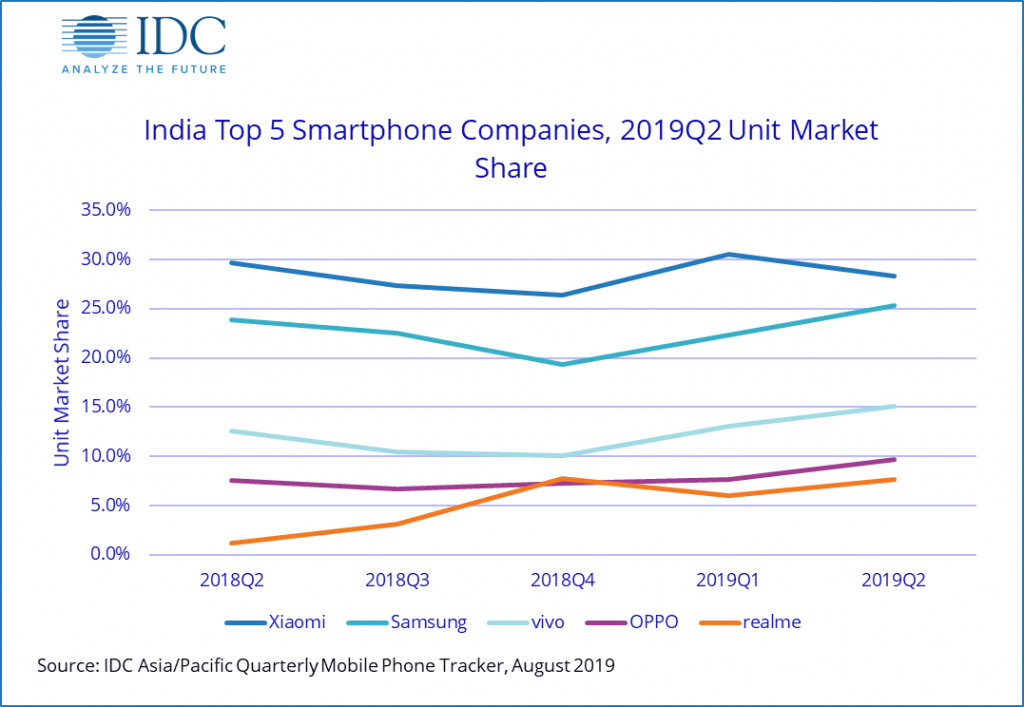 The feature phone market continued its decline with 32.4 million-unit shipments, registering a drop of 26.3% YoY in 2Q19. This was due to lower shipments of 4G-enabled feature phones with 40.3% YoY decline in 2Q19.
The 2G feature phone segment also declined as challenges remain for Indian brands along with small players facing heat owing to duty hikes on imports.
Top 5 Smartphone Vendor Highlights
Xiaomi saw its shipment volume grow by 4.8% YoY in 2Q19 with Redmi 6A and Redmi Note 7 Pro as the highest shipped models in the overall market. Xiaomi also maintained its dominance in the online channel with a market share of 46.5%, along with growing footprint in the offline channel which accounted for 39.5% of Xiaomi shipments in 2Q19
Samsung registered a strong 16.6% YoY growth in 2Q19 fueled by newly launched Galaxy A series across low and mid-price segments. Galaxy A10 and A2 Core were amongst the top 5 models overall for the market. The vendor was also offering attractive channel schemes to clear the stocks of Galaxy J series. Galaxy M series (exclusive online till the end of 2Q19) saw price reductions which helped retain the 13.5% market share in the online channel in 2Q19 for Samsung.
vivo saw a strong YoY growth of 31.6% in 2Q19. Its affordable model Y91 featured in the top 5 model lists nationally. vivo also launched its first exclusive online model "Z1 Pro" priced aggressively in US$200-300 segment.
OPPO had a strong quarter with YoY growth of 41%, because of affordable A series — A3s and newly launched A1K and A5s. Online channel accounted for 19.1% for the vendor-driven by online exclusive model "K1".
realme saw multi fold growth YoY in 2Q19, driven by newly launched model C2 and 3/3Pro series. The vendor was second in the online channel with 16.5% market share in 2Q19, along with ongoing efforts for expansion in the offline channel which accounted for 21% of its shipments in 2Q19.