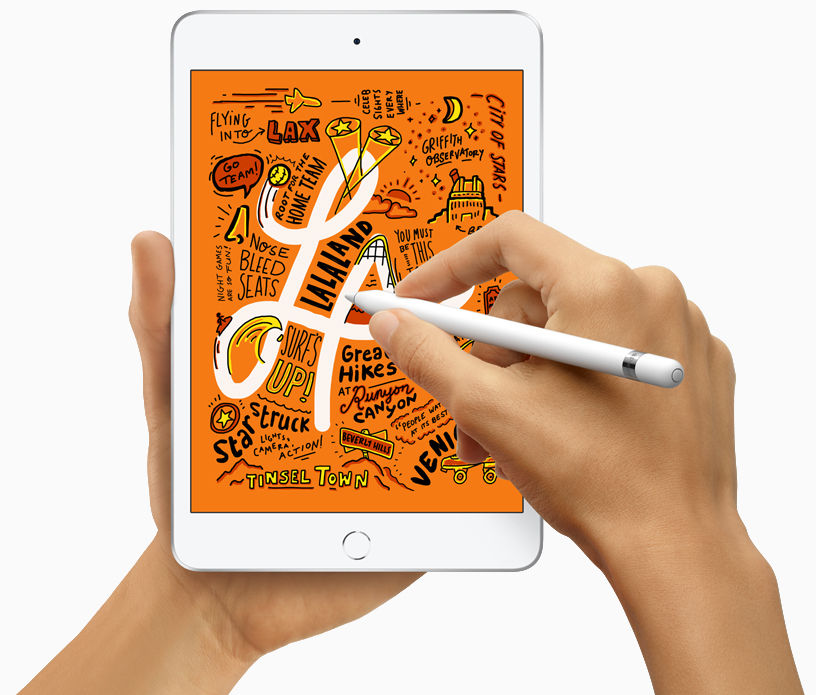 Recently, International Data Corporation(IDC) published a report on the worldwide smartphone shipments during Q2 2019. Similarly, now IDC has published a report on the global tablet shipments and shows a decline of 5.0% year over year during the second quarter of 2019.
According to preliminary data from the International Data Corporation, the global tablet shipments fell to 32.2 million units. Apple managed to increase its share compared to Q2 2018 and gain 6.1% YoY and the reports show that iPad Air in Q2 2018 helped Apple to double its detachable tablet shipments.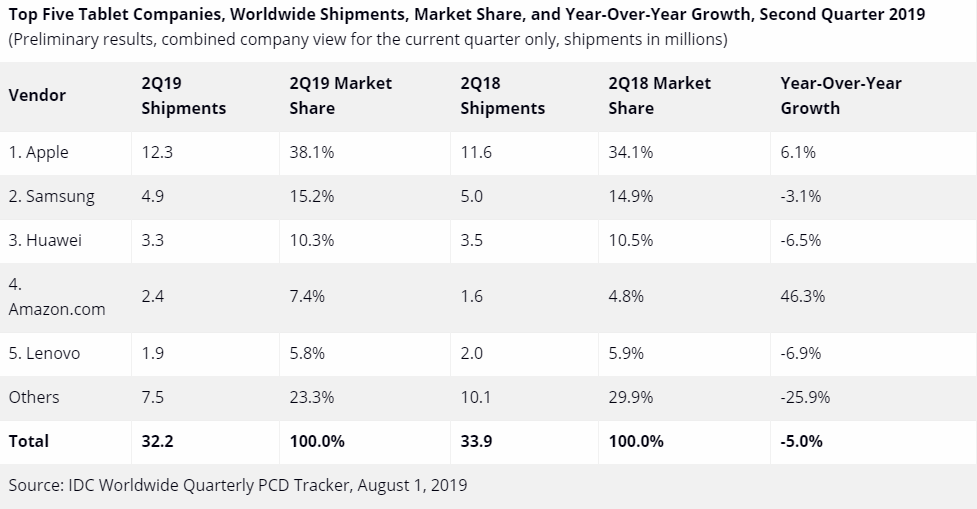 Samsung continues to remain in the second position with 4.9 million units in Q2 2019 and has declined 3.1% YoY, compared to 5 million units in Q2 2018. HUAWEI is in the third position with 3.3 million shipments and has also declined 6.5% YoY, compared to 3.5 million shipments in Q2 2018. It is followed by Amazon with 2.4 million shipments and Lenovo with 1.9 million shipments in Q2 2019.